Cue Up These 5 Breeders' Songs in Celebration of the 30th Anniversary of the Band's Breakthrough Album, 'Last Splash' 
Thirty years have passed since The Breeders' breakthrough release, 'Last Splash,' and the album's influence continues to ripple outward through the music world | The Breeders in 1993, Kevin Westenberg, courtesy of the artist (cropped)
When it comes to the confused emotions of '90s underground rock as it rose (or was pulled) up into the mainstream, never mind Nirvana: it was arguably The Breeders that truly expressed the confusion, joy, snark, resignation and expectations of a pre-internet Generation X.
Thirty years have passed since The Breeders' breakthrough release, Last Splash, and the album's sound and influence continues to ripple outward through the music world. Created by the classic lineup of vocalist-guitarists Kim and Kelley Deal, bassist Josephine Wiggs and drummer Jim MacPherson, within four years of their inception, Last Splash helped the Breeders rightfully excel to the front of the '90s alt-rock pack with an unpredictable, guitar-ecstatic sound that seemed as much informed by the Faces as it was the Fall.
Originally released on August 30, 1993, Last Splash hit number 33 on the Billboard charts and within less than a year of its arrival was certified platinum. Thanks to the smash hit "Cannonball" (with certain help from the video directed by Kim Gordon and Spike Jonze that enjoyed heavy MTV rotation) the Breeders were front and center of the rock world. Not too shabby for a song that Kim Deal states was penned as a jab at the writings of the father of sadism: the French philosopher Marquis de Sade.
On September 22, the Breeders' label 4AD are releasing the 30th anniversary edition of Last Splash. Along with the album's original cuts and B-sides all remastered from the original analog tapes, this splashier Last Splash includes two unreleased tunes: "Go Man Go" and "Divine Mascis" — the latter a result of Dinosaur Jr. guitar overlord J. Mascis opting to sing vocals on the cut "Divine Hammer" in lieu of laying down the Breeders' requested Mascis guitar shred.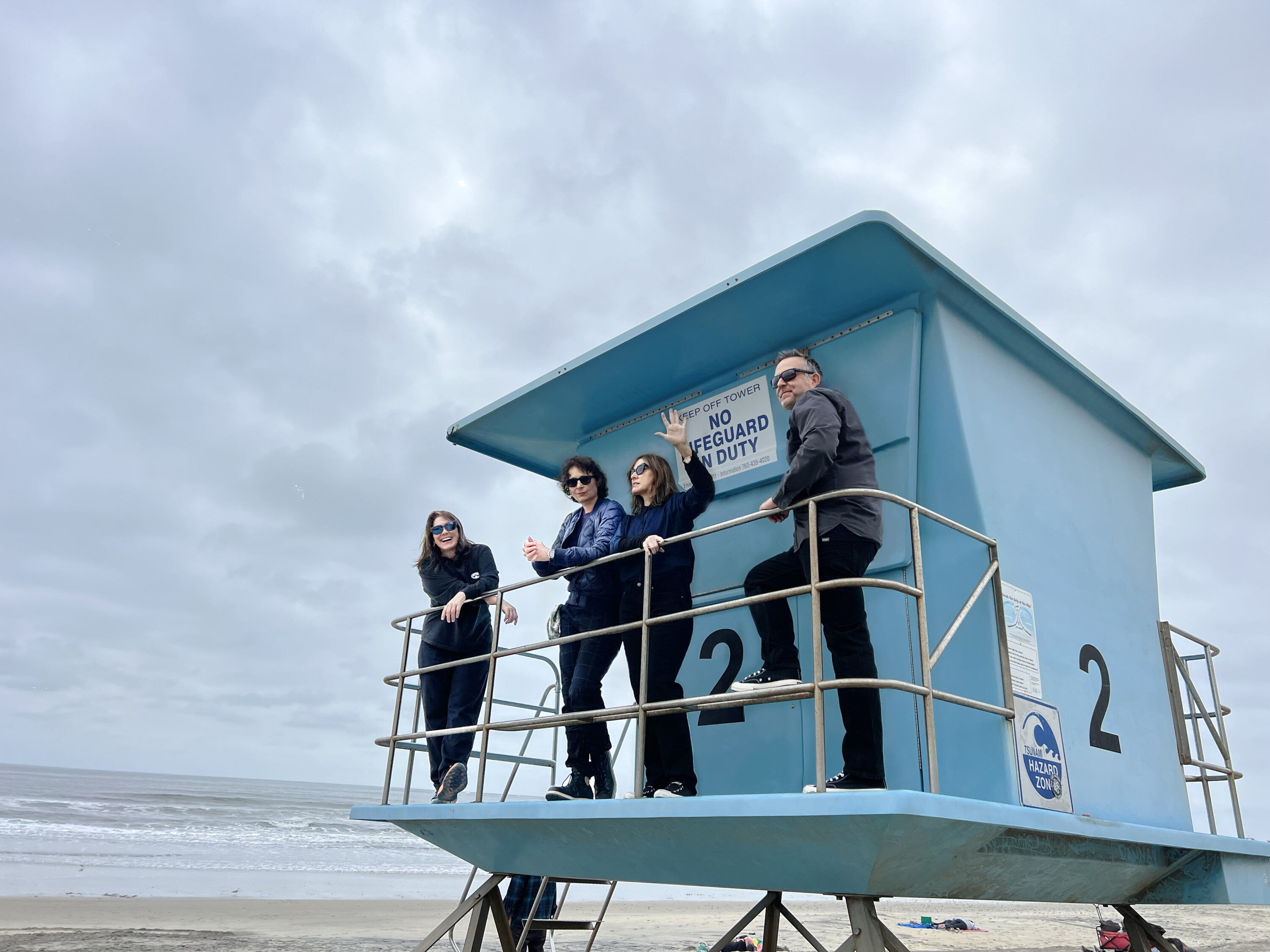 The original lineup of the Breeders are currently on tour in support of the rerelease (and they'll join Gen-Y rock torchbearer Olivia Rodrigo this spring); no Northeast Florida tour dates listed as of yet. Hardly a surprise: when the Breeders opened for Nirvana on November 26, 1993 at the Morocco Shrine Center, the band understandably left the stage early after barely performing a few songs into their set, due to certain members of the audience continually pelting them with shoes. Paging, Florida Man!
In honor of the longevity and new reboot of Last Splash, the Jacksonville Music Experience offers up this suggested playlist as an introduction into the band's certain rocker delights.
"Safari"
Safari EP, 1992
Recorded just a few years into the Breeders being born, this title track from the EP of the same name, in many ways "Safari" methodizes the essential creative approach of what would remain ultimately a highly erratic band: merging acoustic and electric guitars, the Deal sisters' vocals that can sound both alluring and menacing (at times in the same breath), woozy and effective bass and drums, unexpected and random blasts of noise, and riffs that merge classic rock with post-punk angularity. The accompanying video for "Safari" is also a fantastic parodic-tribute to episodes of the circa-1970 German rock TV show, Beat-Club.
---
"Do You Love Me Now"
Safari EP, 1992
Also featured on the Safari EP and later revamped on Last Splash, the original four-minute version of "Do You Love Me Now" is a dark, ambiguous paen to adoration, undying love, or the threatening delusions of a stalker. Set within filigrees of a fluttering, overheated tube amp, chomping guitar chords, and Kim Deal's musing vocal delivery, when fused to a shard of menace ("you left me before…/…does love ever end? / when two hearts are torn way…") only twists the knife deeper into one of the band's best. The song was also used to great effect in the creepy B-movie 2002 horror flick, May.
---
"Cannonball"
Last Splash, 1993
If it wasn't for "Cannonball" blasting the nascent alt-rock explosion in the early '90s, it's doubtful that JME would be writing this list. A song that cracked the Billboard Top 40, "Cannonball" had it all—a serpentine groove of bass, drums, and a rudimentary and addictive, glissando four-note guitar lick, the Deal sisters in full force. In hindsight, it can read pedantic to describe how the Breeders "showed girls it was okay to rock." Yet weirdly enough, that a was a concept still pondered by the music press of the day. The Breeders were tacitly feminist, front and center, in their sheer indifference to whether or not they could play in post-metal-cock-rock (look it up) America. In a local cultural coup d'état, "Cannonball" was the longtime de facto Jags anthem for their promotional campaign.
---
"No Aloha"
Last Splash, 1993
"No Aloha" is a certain gem from Last Splash, and is emblematic of how the Breeders can take bare-bones elements and construct them into a memorable albeit berserk song. Leading in with Kim Deal's rasping delivery and Kelley's rubbery, Hawaiian-steel-style slide guitar that is just barely in tune, the lyrics render enough haziness to frame a lovelorn tale of the day: "No bye, no aloha / gone with a rock promoter / a rock promoter / I know, I saw / and now may die." Deal adds a not-necessarily-stoned-but-cryptic maxim: "Saw it on the wall / motherhood means mental freeze / freeze-heads," as the band then comes careening in full force, with Deal's vocals dissolving into distortion. In August of 1993, when "No Aloha" was released, the vapid Walmart-techno of Belgian-Dutch band 2 Unlimited had topped the US dance charts with their soul-killing, gym-ready ditty "No Limit." Context can be blinding in its illuminations.
---
"Archangels Thunderbird"
All Nerve, 2018
After both Deal sisters got clean from addiction and the Breeders undergoing some lineup changes and up-and-down releases, in 2018 the band returned with the album All Nerve, which featured the Last Splash lineup. A song originally released by German acid-freaks Amon Düül II in 1970, the Breeders version of "Archangels Thunderbird" surely flexes their ability to take ownership of a song (an obscure one at that) by giving it the full Breeders' treatment: while it was penned decades earlier by a horde of Teutonic hippies, the jarring-strumming chords of "Archangels Thunderbird" sounds like it was fully formed in the Breeders' band room. Ditto their 1994 cover version of the Guided by Voices song, "Shocker in Gloomtown."
---