Watch JME Live Sessions and Support the Jacksonville Music Experience
Tune into Jax PBS on Thursday, Aug 17 at 8pm for the premiere of JME Live Sessions and become a sustainer | Graphix by Bonnie Zerr
From the time we launched the Jacksonville Music Experience a couple years back, we've been covering the city's music scene, cranking out hundreds of new-music reviews, interviews with emerging bands and longform features on the history of music in Jacksonville, all while keeping our readers up to speed on the latest music news from around the world. We've also been filming and recording live performances both in our studios here at WJCT Public Media and out in the community.
The videos of those performances are then uploaded to be viewed by a national audience on our NPR Music Live Sessions page. We do it all in the spirit of music discovery, with the goal of shining a light not only on Jacksonville's music scene, but the work of important regional, national and international artists as well.
Become a sustainer and help build the future of music in Jacksonville
I'm really proud of the role that the Jacksonville Music Experience is playing to bring all the great artists, bands and events to the attention of both our local community and a national audience. Our team of local contributors is covering what's happening in music globally and locally, with music news and reviews, playlists, profiles of local artists and more. Our interactive, comprehensive live music calendar ensures that you always know when and where a great show is happening. And, on Jax PBS, we've got JME Thursdays, which features a wide variety of music programming, including the wildly popular Austin City Limits, Great Performances and limited series like the hip-hop doc Fight the Power and Ken Burns' Country Music.
On Thursday, August 17, we continue that tradition with JME Live Sessions, a 90-minute program featuring a lineup of local, national and international artists performing in and around Jacksonville, including at WJCT studios.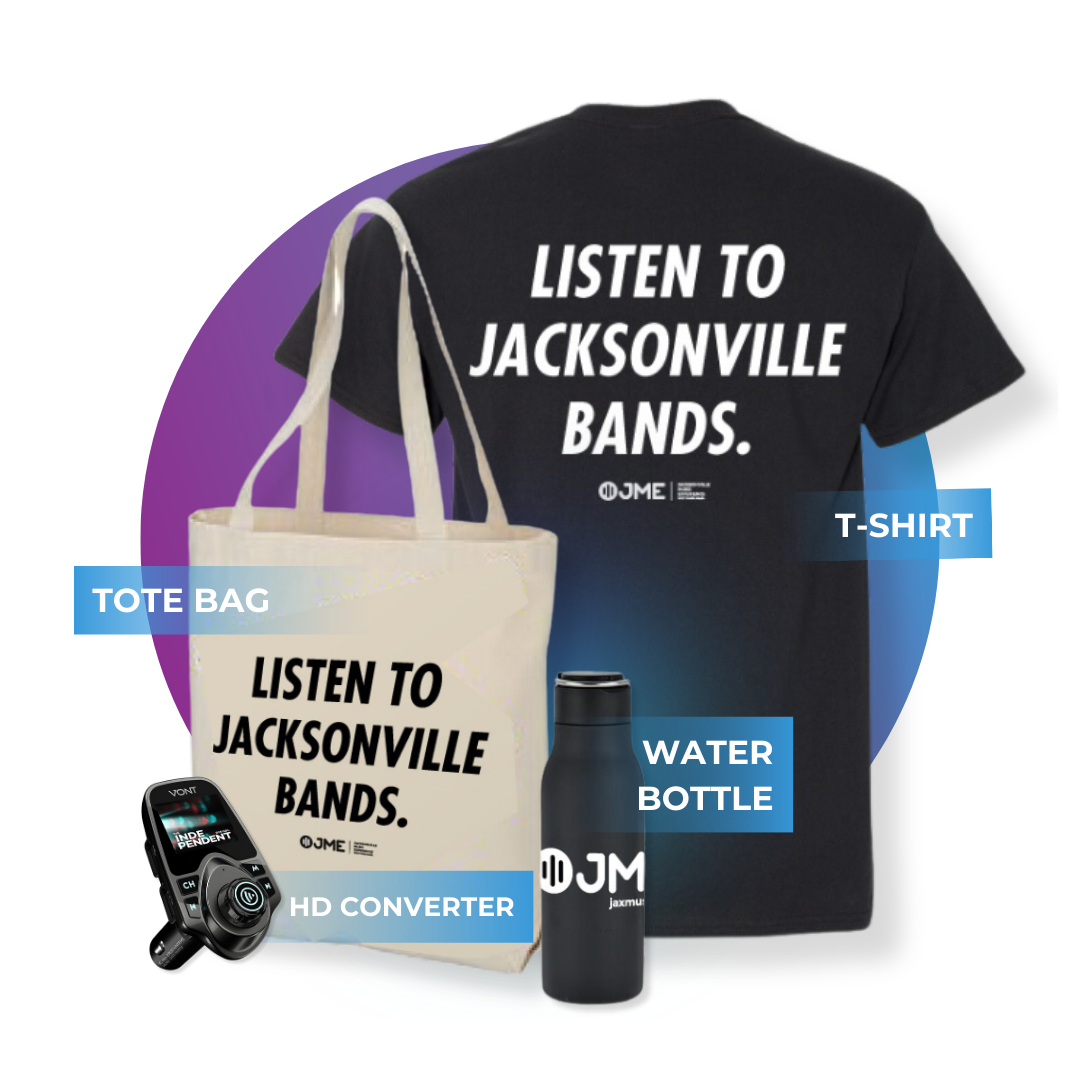 To celebrate, we're rolling out a suite of JME swag, and offering it up to local supporters of the work of public media. As a sustainer, you can provide the necessary dollars for us not only to continue to offer great programming and build the future of music in this community.
So, if you're passionate about music of all kinds, and interested in what's happening on our local music scene, consider lending your support today.
---