TEACH 2019 Keynote Speakers
MORNING KEYNOTE
Wes Moore
CEO of Robin Hood, Army Combat Veteran & Best-Selling Author
Sponsored by TBD
Acclaimed, bestselling author Wes Moore energizes audiences with his remarkable personal story of overcoming adversity through education, embracing personal responsibility and emerging as an inspirational leader. His moving life journey from wayward inner city youth to decorated combat veteran, Rhodes Scholar, White House fellow, social entrepreneur and business leader is the subject of the much-anticipated major motion picture, The Other Wes Moore from Executive Producer Oprah Winfrey and HBO. Based on his New York Times bestseller, The Other Wes Moore tells the story of how educational opportunities, strong parental influence, mentors and a community support network helped him transcend the fate of a man with the same name who lived just blocks away and took a tragically different path to prison. Sharing this and other powerful accounts of inspirational people, Wes Moore leaves audiences hanging on his every word until they rise to their feet in ovation.
Wes Moore is the Chief Executive of The Robin Hood Foundation, one of the nation's largest foundations with a sole focus on alleviating poverty. He is also founder of BridgeEdu, an organization that provides support to students as they try to navigate higher education. Previously, he worked on Wall Street with Citigroup in New York, as an investment banker with Deutsche Bank in London and was named one of the top young business leaders by Crain's New York Business. Moore served as a White House Fellow and special assistant to Secretary of State Condoleezza Rice. He is also a retired decorated combat veteran and officer who served a tour of duty in the elite 82nd Airborne division of the United States Army in Afghanistan. His decade of military service inspired him to become a passionate voice for veterans, executive producing and hosting Coming Back with Wes Moore, a PBS miniseries about the challenges facing returning Iraq and Afghanistan vets. Moore is the author of four books including the New York Times bestseller The Work: My Search for a Life that Matters, Discovering Wes Moore, This Way Home and a contributor to the Huffington Post, The Times and NBC News. He also hosted Beyond Belief on the Oprah Winfrey Network, American Graduate Day on PBS and executive produced the 2016 critically-acclaimed PBS series All the Difference, chronicling two African-American teens from Chicago's South Side pursuing their dream of graduating from college. Wes grew up in Baltimore and the Bronx, where he was raised by a single mom. Despite childhood challenges, he graduated Phi Theta Kappa from Valley Forge Military College in 1998 and Phi Beta Kappa from Johns Hopkins University in 2001. He earned an MLitt in International Relations from Oxford University as a Rhodes Scholar in 2004.
Whether he's speaking on transformational leadership, the life-changing power of education, or the value of diversity and corporate responsibility, Wes Moore tailors each presentation to the specific audience and event. Through unforgettable storytelling, he inspires all of us to see solutions instead of problems, overcome challenges, reach higher, lift up others and find the power and purpose to achieve any goal.
---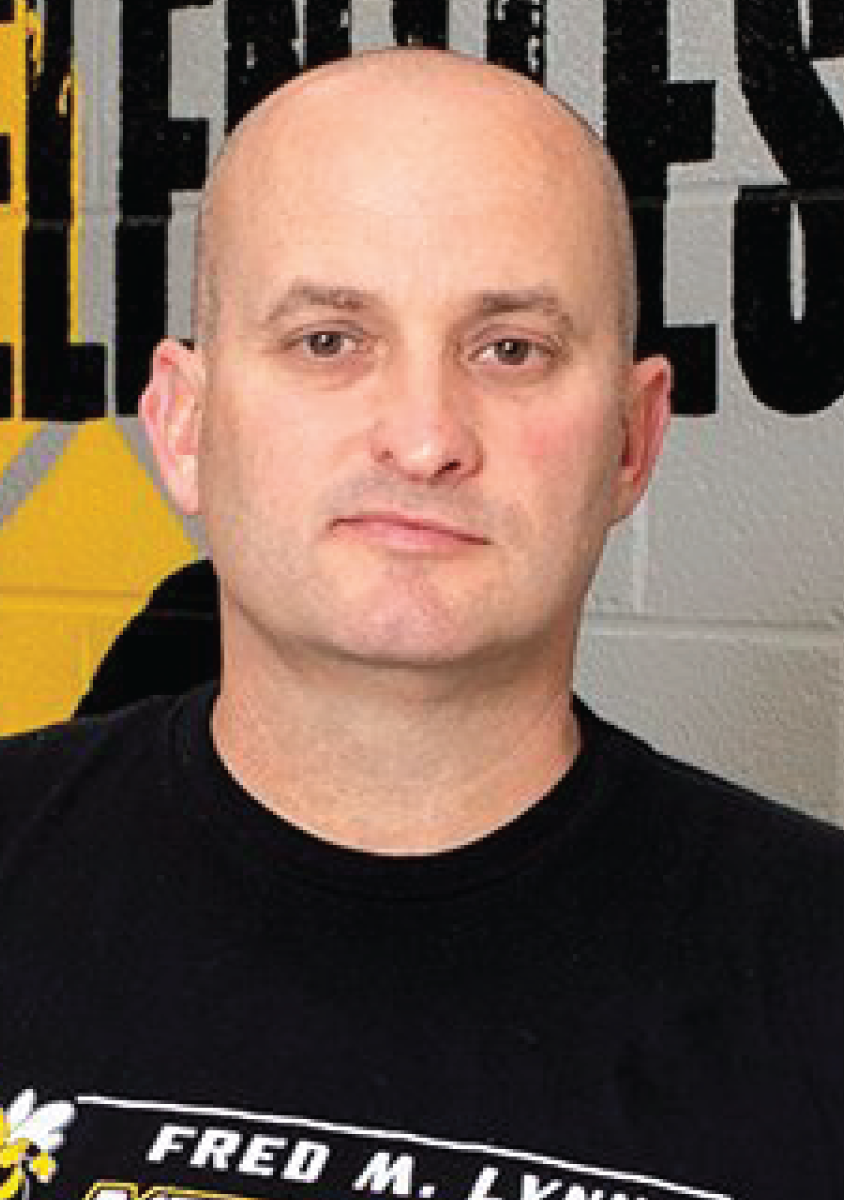 AFTERNOON KEYNOTE
Hamish Brewer
Award Winning Title 1 & Nationally Distinguished Principal
Sponsored by TBD
When the name Hamish Brewer is mentioned, a number of words come mind; relentless, innovative, maverick and loyal. Hamish Brewer is a visionary unfazed by conventional leadership and educational practices and theories, which leads him to push boundaries and challenge archaic process and practices.
As a leader and speaker, Brewer is considered an inspiration, innovator and motivational by those who have met, watched or listened to him.
Hamish Brewer is an award winning Title 1 Principal. Mr. Brewer is a Nationally Distinguished Principal and has seen his school award the Nationally Distinguished Title One School designation.
He has over 20 years' experience serving as a classroom teacher, administrator, international education Director and an educational consultant in the United States and abroad. Mr. Brewer is a highly regarded and sought after keynote and conference speaker on key educational topics from school improvements to engaging practices, motivation and best performance practices.
Brewer is high octane in his approach to children, teachers and his community. Hamish Brewer has been nominated for numerous leadership awards for his visionary approach and results in education. Mr. Brewer is currently a principal in Prince William County, one of the largest divisions in the country, helping in best practices and advances in the implementation and use of technology.
2018
Pedro Noguera
George Couros
2015
Mary Ehrenworth
Drew Dudley