Morning Breakout Sessions
10:00-11:00am
The breakout sessions will be held in City Terrace and in River Terrace.
Pick your favorite room since you'll only have time for one!
Speakers and doctors are subject to change.
[divider/]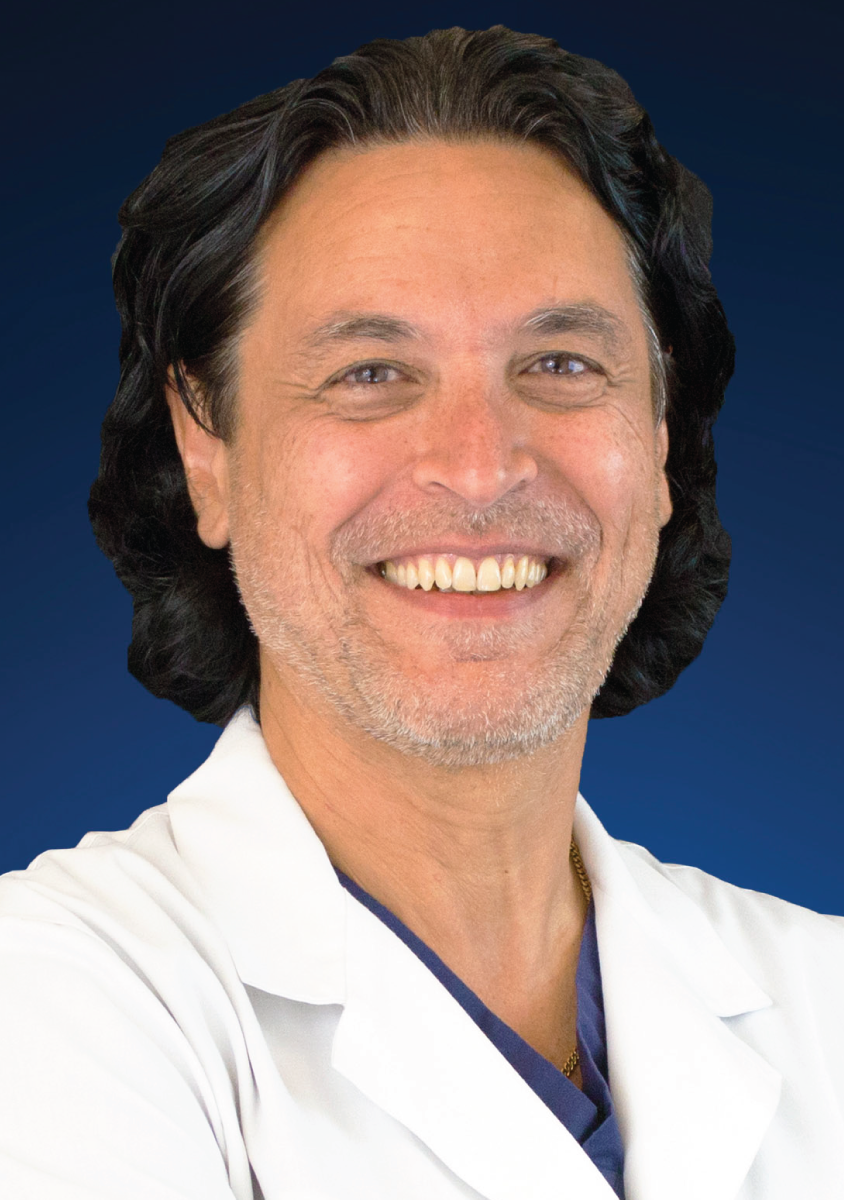 The "NEXT BIG THING" In Aesthetic Dentistry Is Here!
Sponsored by The Smile Factory
City Terrace 12
Dr. Abuzeni has pioneered an inexpensive, noninvasive cosmetic dental procedure to enhance your smile. No more drilling or shaving teeth is required; these revolutionary new veneers are made chair-side in 10 minutes or less and can match any tooth color.
(Capacity 110)
Patrick Z. Abuzeni, MD, DDS
Cosmetic surgeon and dentist Patrick Z. Abuzeni, MD, DDS attended dental school in Sweden and medical school at the University of Miami Miller School of Medicine.

[divider/]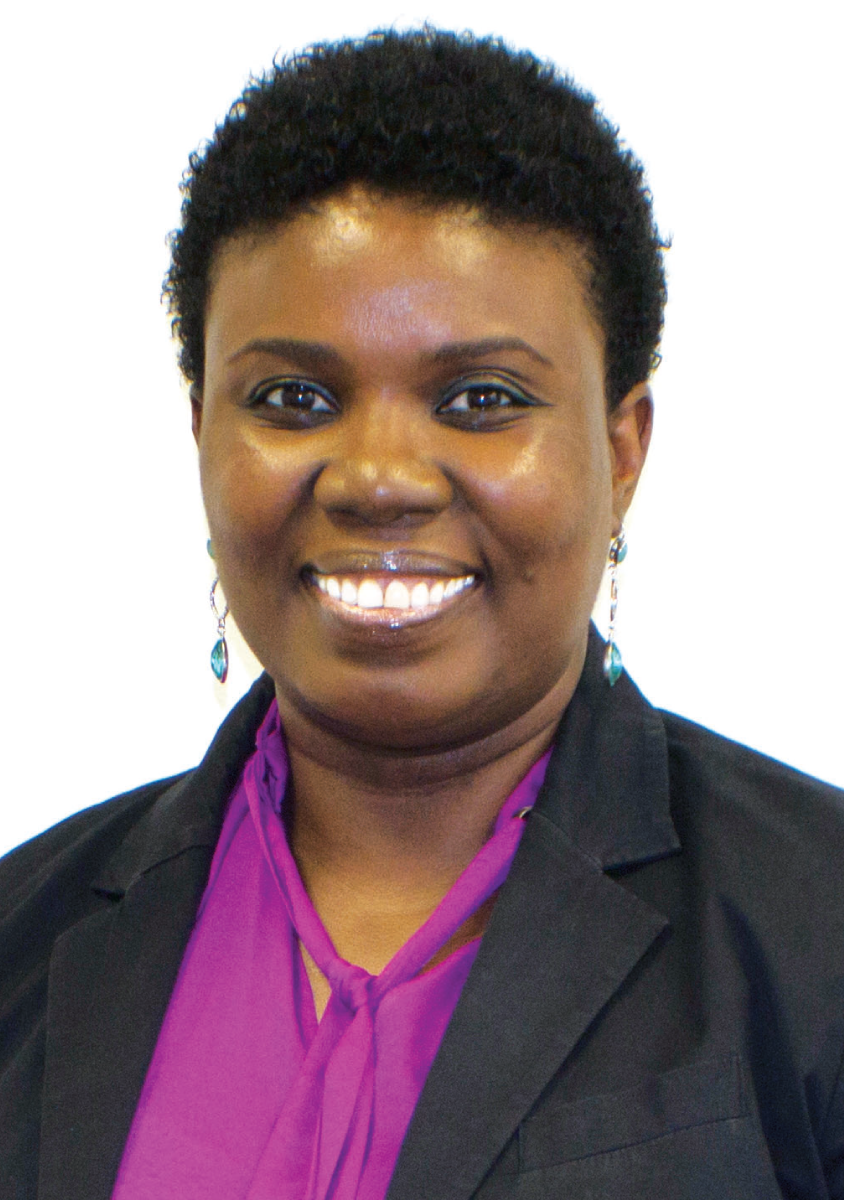 Venous Disease: Not Just A Cosmetic Problem
Sponsored by Ponte Vedra Vein Institute
City Terrace 11
When people think of vein disease, the first thing that comes to mind are spider veins and their "ugly cousin", varicose veins. These are usually the most common signs of a more serious condition called Chronic Venous Insufficiency (CVI) which affects over 25 million people in the United States. Attendees will be educated on the importance of CVI and how to recognize symptoms and warning signs. Learn how to identify your symptoms and implement lifestyle changes to improve your venous health.
(Capacity 90)
Megan E. Deacon-Casey, M.D.
Dr. Deacon-Casey is the Medical Director and co-founder of Ponte Vedra Vein Institute. She is Board Certified by the American Board of Radiology in both Diagnostic Radiology and Vascular and Interventional Radiology. Dr. Deacon-Casey has years of experience and training and specializes in vascular disease with minimally invasive treatments. She has a passion for Women's Health and treats Fibroids, Varicose Veins, and Pelvic Congestion Syndrome.

[divider/]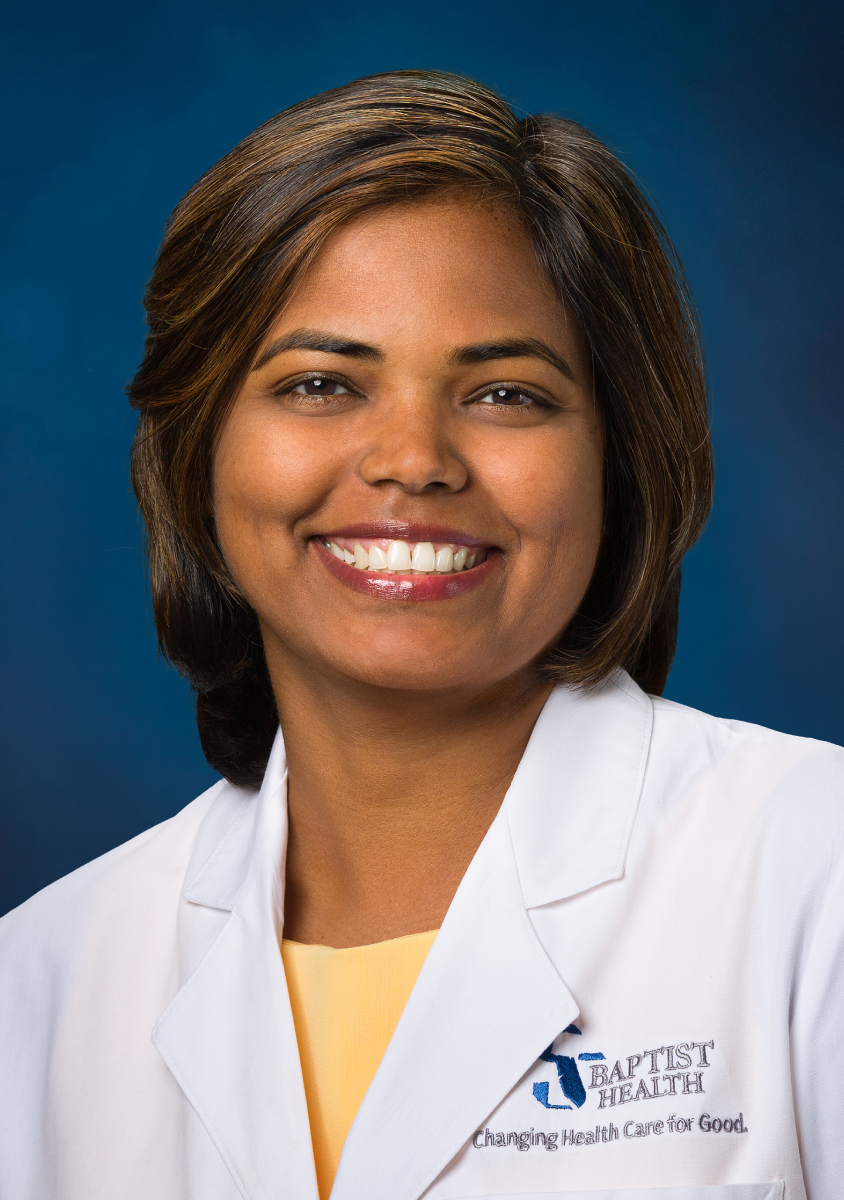 Mending Hearts Without Surgery: Options for Heart Valve Problems
Sponsored by Baptist Heart Specialists
City Terrace 10
Many people born with heart valve problems don't know it until they're adults. Learn the tell-tale signs of a heart valve leak and the new, innovative ways in which doctors can repair valves without open surgery. Meet Dr. Ruby Satpathy, interventional cardiologist and director of Baptist Health's structural heart program, to learn what a heart valve leak is, how it can be repaired, and what the signs of heart valve trouble are.
(Capacity 90)
Ruby Satpathy, MD, FACC, FSCAI
Ruby Satpathy, MD, FACC, FSCAI, is the Director of the Structural Heart Program at Baptist Medical Center Jacksonville. She brings expertise and passion to her job and uses the latest devices and procedures in interventional cardiology. She is among the first to perform minimally invasive heart procedures in the United States.

[divider/]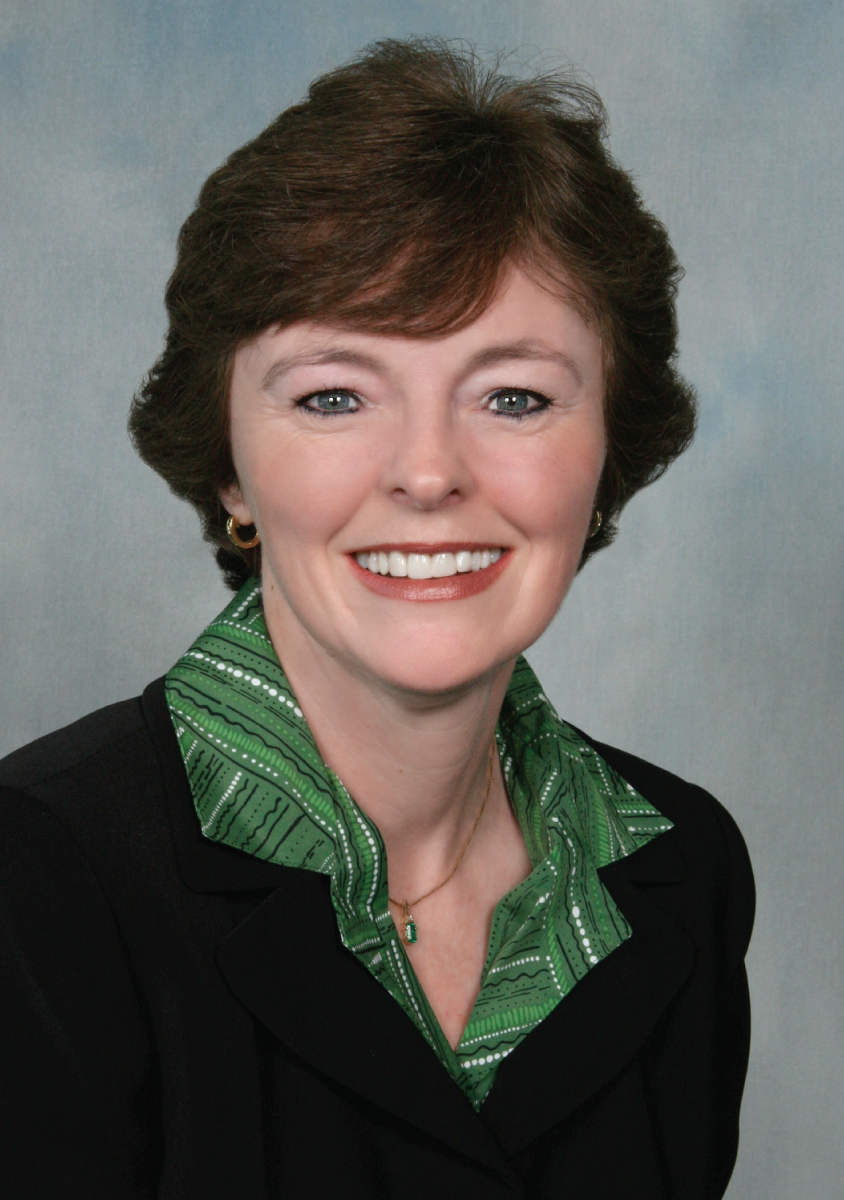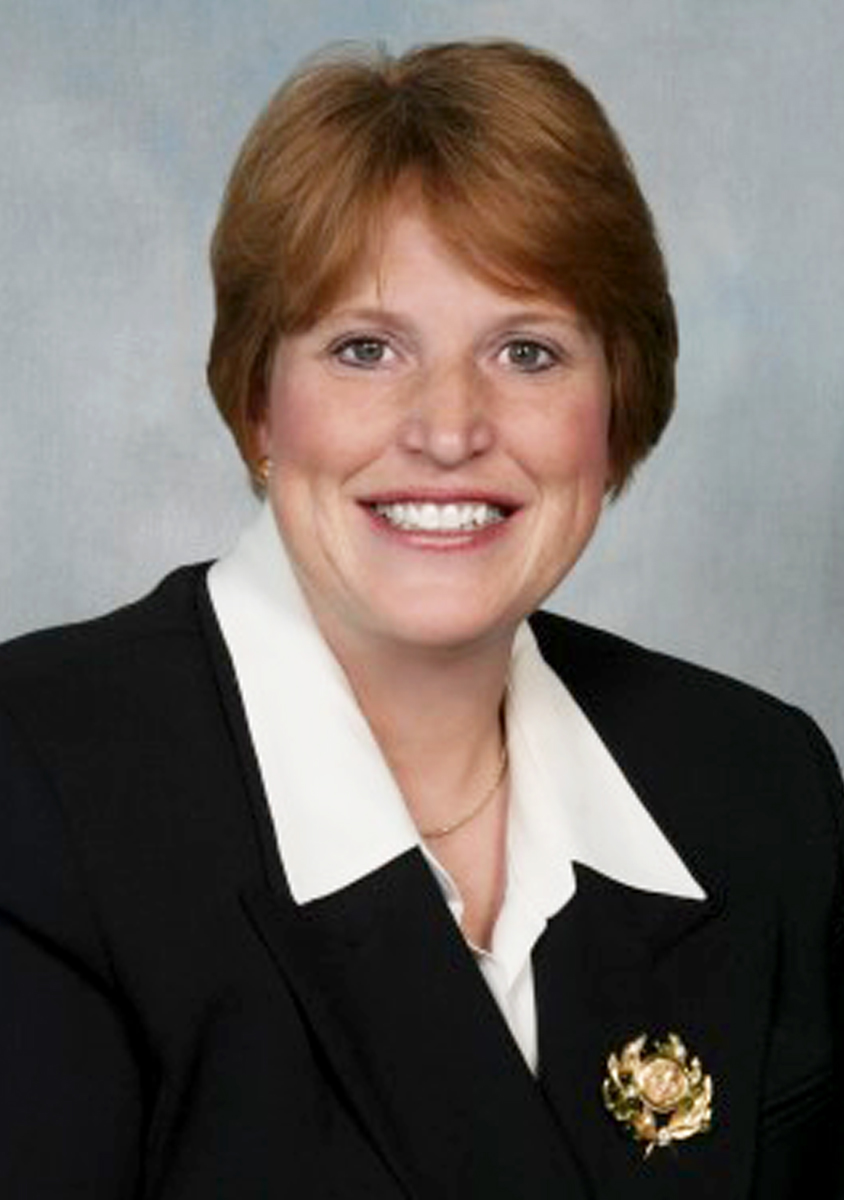 Money Matters
Sponsored by VyStar Credit Union
City Terrace 9
Do you know your credit score? Have you saved enough for retirement? Do you have an emergency fund? Do you depend on others for your financial well-being? We'll talk about these thoughts and more during VyStar's session on MONEY. Led by Kathy Bonaventura and Judy Walz.
(Capacity 140)
Kathy Bonaventura
Kathy Bonaventura holds the position of Interim President/CEO of VyStar Credit Union. Her responsibilities include consumer, mortgage and business lending. She has worked in various capacities within the lending industry for more than 25 years.
Judy Walz
Judy Walz holds the position of Chief Marketing & Planning Officer with VyStar Credit Union. Her responsibilities include marketing, advertising, product development, research and planning for VyStar. She was instrumental in developing and introducing VyStar's Money Makeover program to the Northeast Florida community.

[divider/]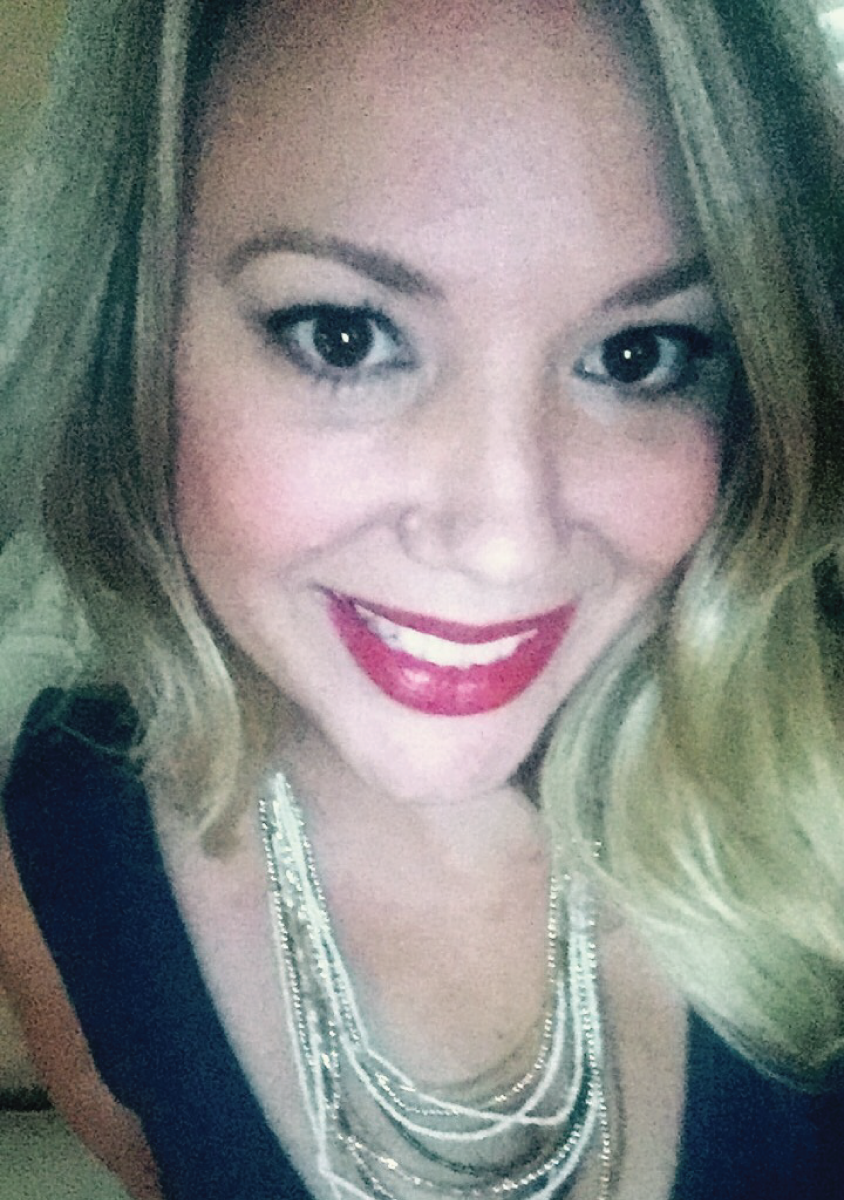 How Well Do You Really "Know" Your Pelvic Muscles?: Pelvic Health Basics Throughout The Female Lifespan
Sponsored by Brooks Rehabilitation
City Terrace 8
This presentation will review and discuss some of the most common women's health and pelvic floor conditions including pelvic girdle and low back pain during pregnancy and post-partum, urinary incontinence, bowel dysfunctions such as constipation, prolapse and painful intercourse. Factors associated with each condition will be discussed as well common symptoms women may experience with each. These conditions are very common but not normal so treatment options will be reviewed.
(Capacity 90)
Stephanie Bush, PT, DPT, WCS, MEd
Stephanie Bush, PT, DPT, WCS, MEd, is currently the Women's Health Program Coordinator for Brooks Rehabilitation and the Women's Health Residency Coordinator for Brooks Institute of Higher Learning. She also is the center manager for one of Brooks Rehabilitation's large, multi-disciplinary outpatient physical therapy clinics where she treats primarily women's health and pelvic health patients. Stephanie received her Doctorate of Physical Therapy from the University of St. Augustine for Health Sciences in April 2006. Stephanie also received her Masters of Education in Clinical Exercise Physiology from the University of New Orleans in August 2003 and her Bachelors of Science in Kinesiology from Louisiana State University in May 2001. She graduated from the Brooks Women's Health Residency program in July 2012, and received her WCS, Board-Certified Women's Health Specialist, in 2014.

[divider/]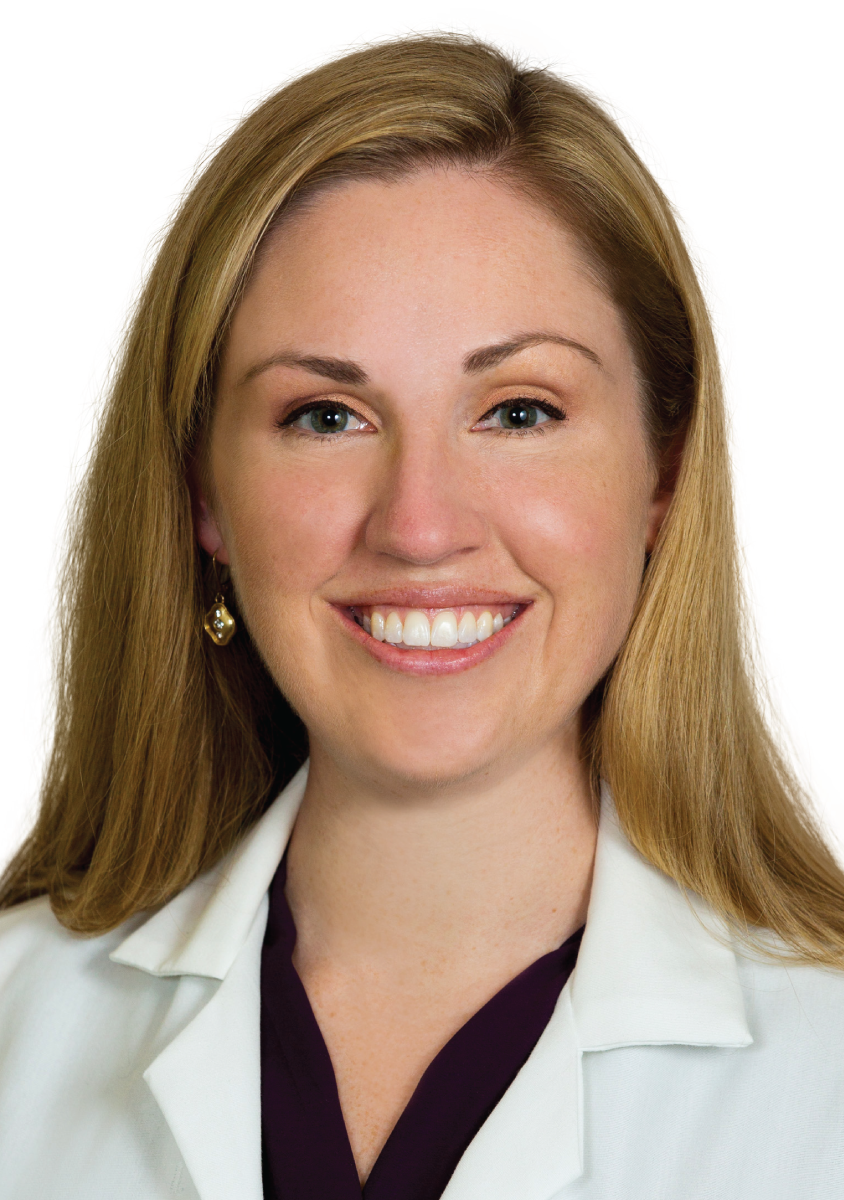 Do You Want Sexy Skin?
Sponsored by Dermatology Specialists of Florida
City Terrace 7
Board-certified female dermatologist and skin care expert, Dr. McGetrick wants to help you have healthy, sexy skin! Look your best, feel your best and learn how to protect your skin. With years of training and hands-on experience, Dr. McGetrick enjoys sharing helpful, proven skin care and beauty tips while also educating her patients on the damaging effects of sun exposure.
Living in Florida is both a blessing and a curse. We enjoy a beautiful climate year round which allows us to frequently be outdoors, which in-turn exposes our skin to an unhealthy amount of UVA and UVB rays, which can lead to skin cancer.
Fear not, Dr. McGetrick will help you learn how to protect your skin, and restore that healthy youthful glow we all want. Get to know the skin you're in, learn how to protect it, love it and bring back your healthy radiance!
(Capacity 140)
Joanna McGetrick, M.D.
Joanna McGetrick was born and raised in Winter Haven, Florida. She received her undergraduate degree from the University of Florida and her Medical Degree from the University Of Chicago School Of Medicine. She specialized in Dermatology at the University of Wisconsin, where she served as Chief Resident. She is board-certified by the American Academy of Dermatology. She is happily married to husband, John (a Urologist) and the proud mom of Coraline and Jack.

[divider/]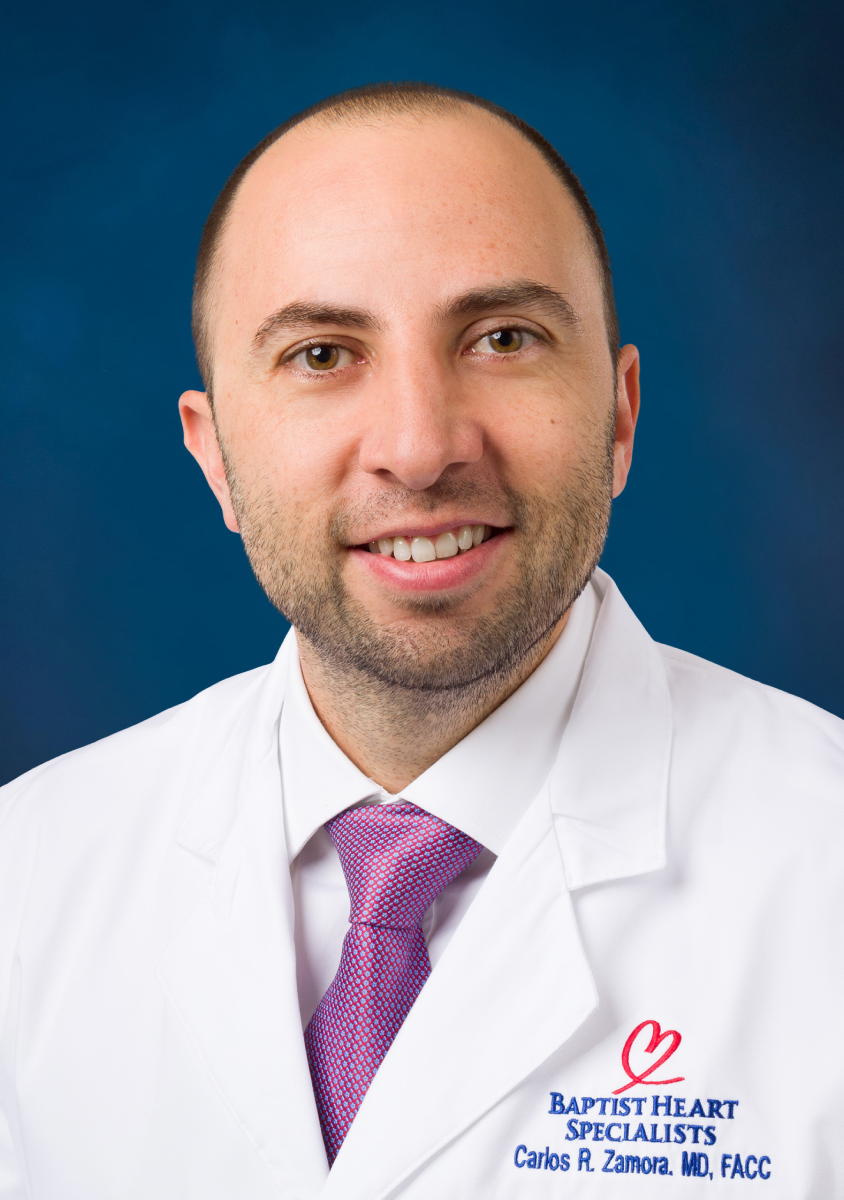 The Heart of an Athlete: Condition Your Body and Protect Your Heart
Sponsored by Baptist Heart Specilists
City Terrace 6
Regular exercise is one of the first steps to a healthy lifestyle, but is your heart ready to take that step? Learn the health benefits of exercise with Dr. Carlos Zamora, a specialist in sports cardiology with Baptist Heart Specialists. Dr. Zamora will cover the benefits of exercise for your heart, how to start and build your exercise program, signs and symptoms of heart trouble during or after exercise, and safe exercise for those with heart disease.
(Capacity 90)
Carlos Zamora, MD, FACC
Carlos Zamora, MD, FACC, is a cardiologist with Baptist Heart Specialists who focuses on helping others avoid heart disease. Prior to his appointment at Baptist, he was assistant professor at the Columbia University Division of Cardiology at Mount Sinai Medical Center in Miami. Dr. Zamora is experienced in diagnosing and treating a variety of cardiac problems including coronary artery disease, arrhythmias, valve problems and congenital heart issues. He has published research on topics ranging from sports cardiology to the effects of energy drinks on the heart.

[divider/]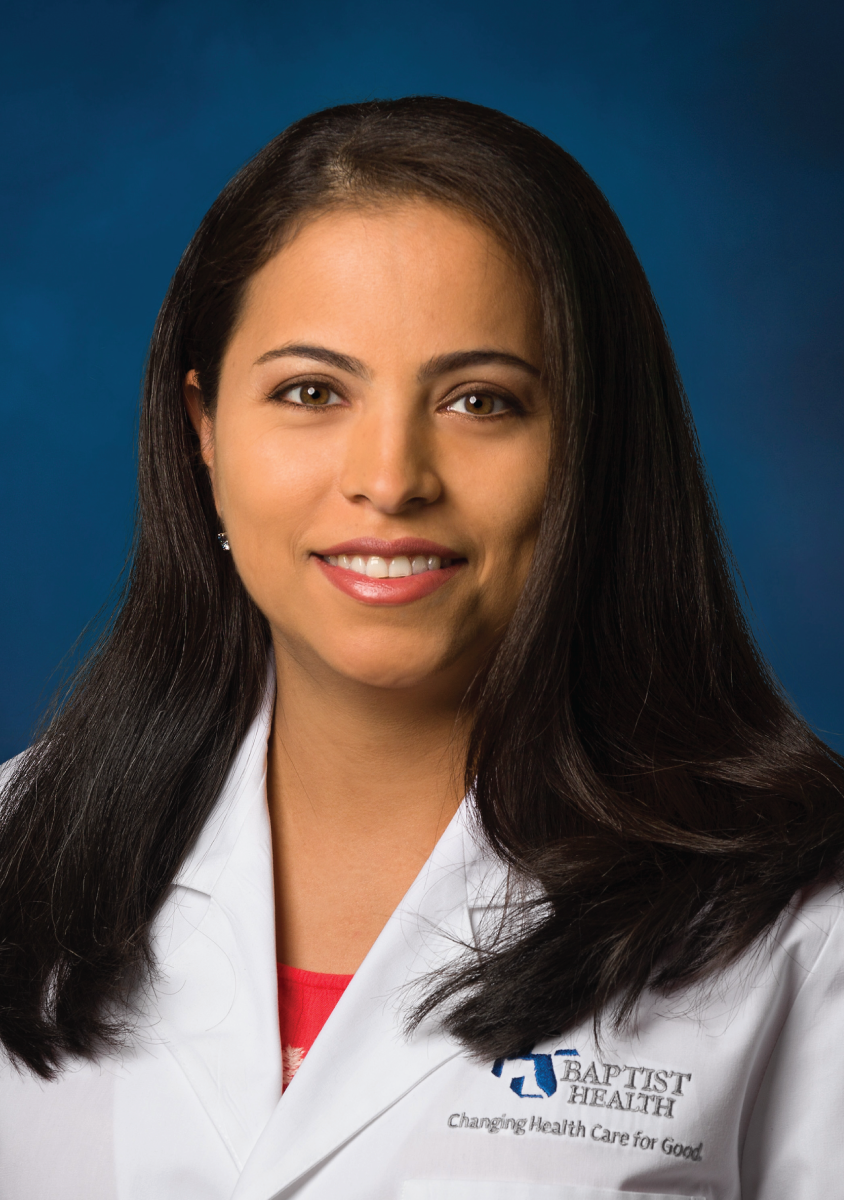 From Eating Iodine To Doing Head Stands: Myths & Facts About Your Thyroid
Sponsored by Baptist Endocrinology
City Terrace 5
About 20 million Americans live with thyroid disease. Different things can upset the balance of your thyroid, from genetics to autoimmune issues. While it can be challenging to diagnose a thyroid problem, an endocrinologist can help sort fact from fiction. Join Sirlys Arcon-Rios, MD, with Baptist Endocrinology to learn more about this butterfly-shaped gland that regulates body and mind, and that can cause vague symptoms like fatigue, weight fluctuation and depression. We'll discuss: functions of the thyroid gland, symptoms of hyper- and hypothyroidism, physical and mood changes, who should be tested, and related/similar diseases.
(Capacity 90)
Sirlys Arcon Rios, MD
Sirlys Arcon Rios, MD, is an endocrinologist and internist with Baptist Endocrinology in Mandarin. She received her medical degree from Universidad Libre, Colombia, and completed residency and fellowship training at University of Oklahoma Health Sciences Center. She believes in incorporating evidence-based medicine and individual goals.

[divider/]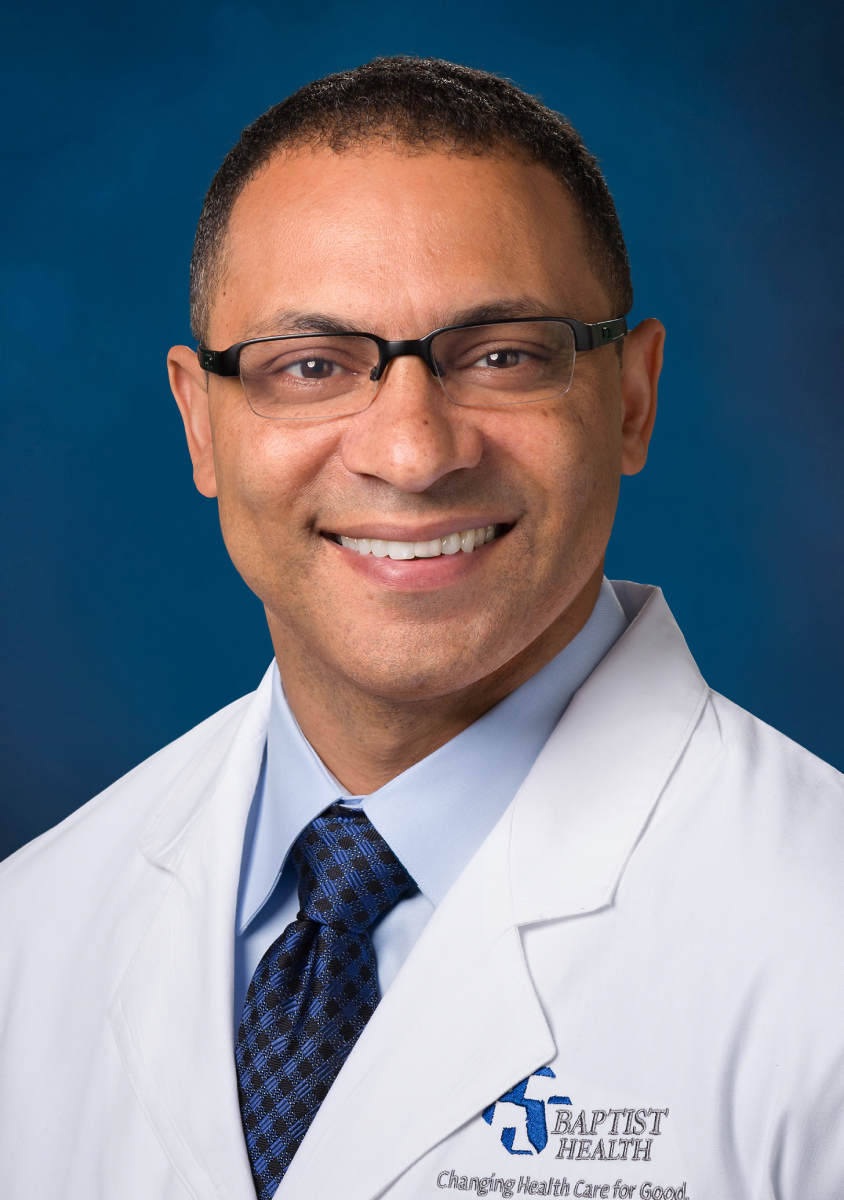 Wonder Woman Strong: Exercise Safely and Avoid Common Injuries
Sponsored by Jacksonville Orthopaedic Institute
City Terrace 4
Keep yourself strong by understanding how your body's muscular and skeletal systems work while you exercise. Develop techniques to prevent injuries and protect your active lifestyle. Join orthopedic surgeon Nigel Sparks to learn more about tendon and ligament injuries, stress fractures, and preventing osteoporosis.
(Capacity 110)
Nigel Sparks, MD
Nigel Sparks, MD, is an orthopedic surgeon who is fellowship trained in sports medicine. He is double board certified by the American Board of Orthopedic Surgery and the American Board of Family Medicine. Prior to becoming an orthopedic surgeon he played soccer nationally and professionally. He has also served as assistant team physician for several sports teams.

[divider/]
Afternoon Breakout Sessions
1:00-2:00pm
The breakout sessions will be held in City Terrace and in River Terrace.
Pick your favorite room since you'll only have time for one!
Speakers and doctors are subject to change.
[divider/]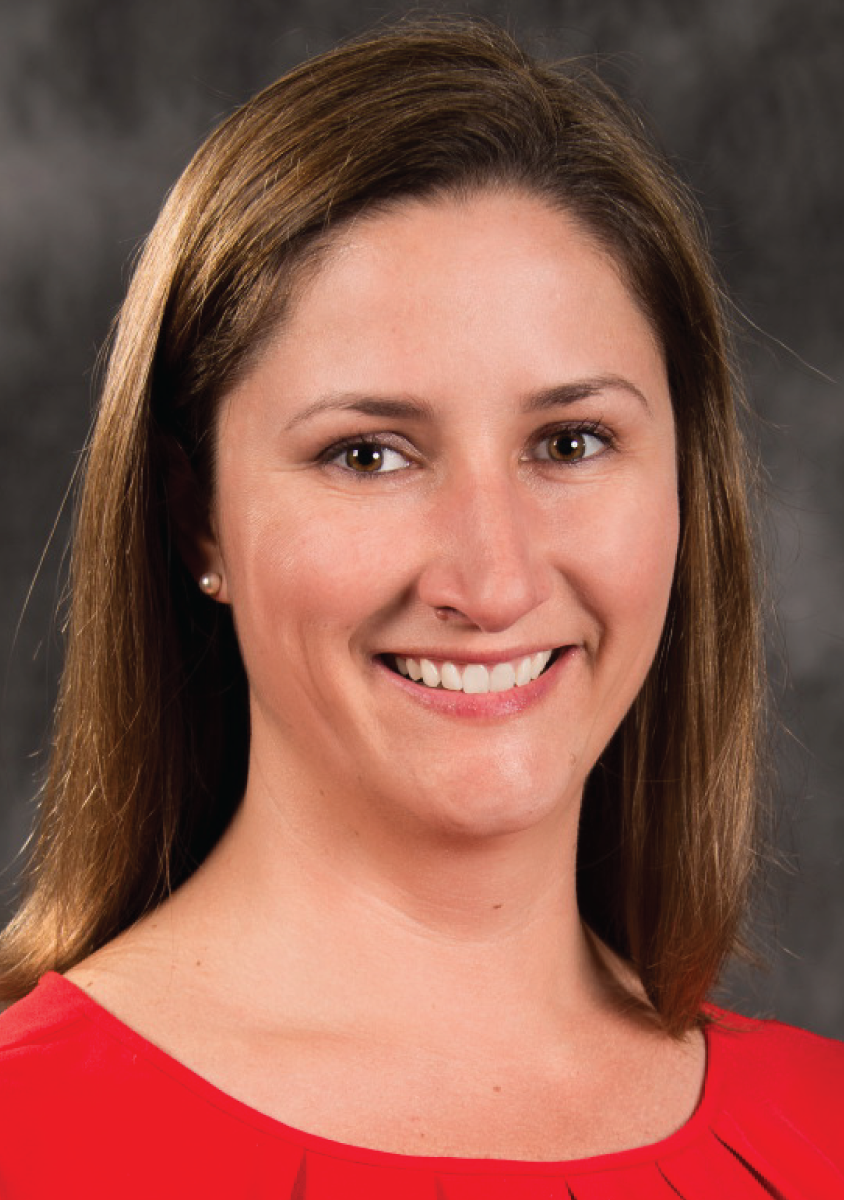 Gluten, Fad Diets, & Weight Management: Separating Fact from Fiction
Sponsored by Borland-Groover Clinic
City Terrace 12
There is a lot of information out there about weight management, weight loss programs, diets, & supplements. This will be an informative and interactive discussion about optimizing health and achieving long term goals regarding a healthy weight and lifestyle.
(Capacity 110)
Catherine Manolakis, MD
Catherine Manolakis, MD, completed a Gastroenterology fellowship at the University of South Alabama in Mobile, Al, and moved to Jacksonville to work at the Borland-Groover Clinic. She's maintained an active general gastroenterology & research practice with Borland-Groover focusing on Inflammatory Bowel Disease, Irritable Bowel Syndrome, reflux disease, and viral hepatitis. She also has a clinical affiliation with Baptist-MD Anderson.

[divider/]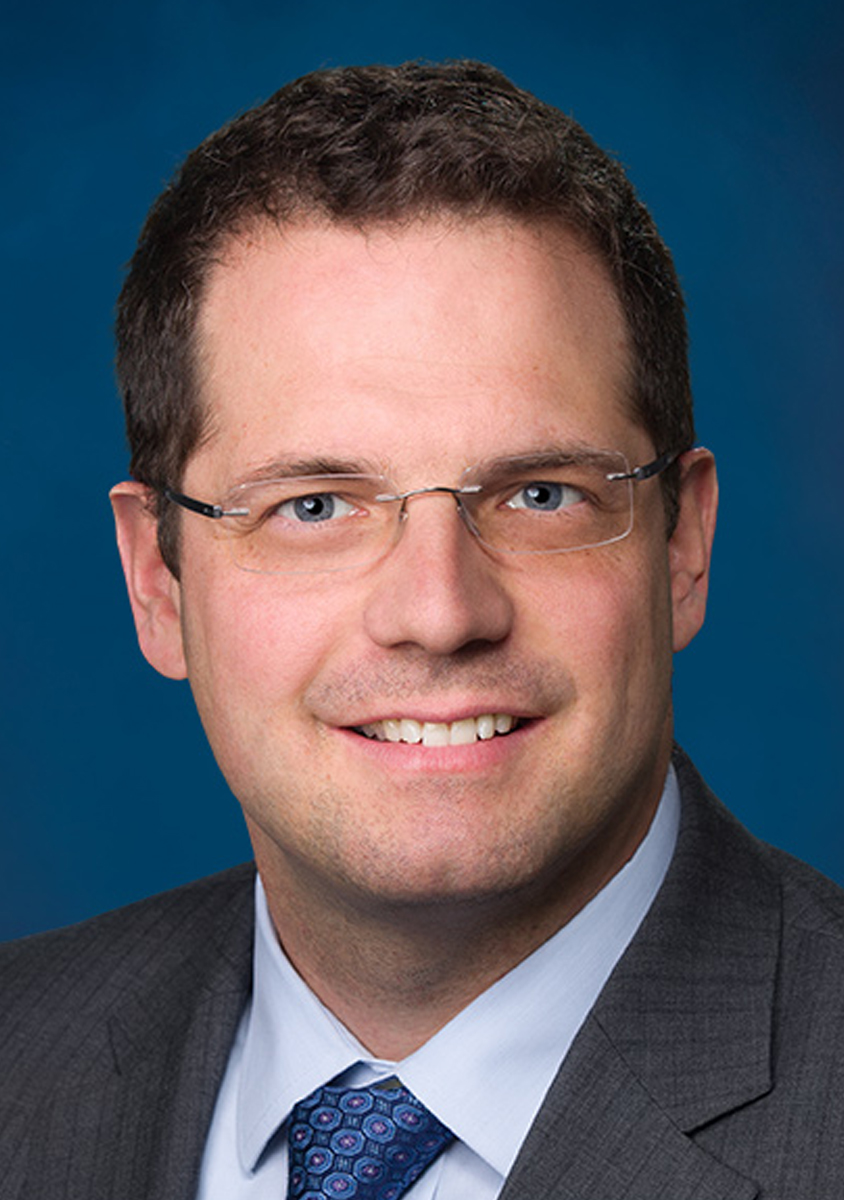 Brain Savvy: New Ways To Roll back Damage from Stroke and Aneurysms
Sponsored by Baptist Stroke & Cerebrovascular Center
City Terrace 11
One American dies from stroke every four minutes. And brain aneurysms, or ballooning of blood vessels, contribute to bleeding strokes that cause disability and death. Learn what you can do to stop stroke and aneurysm from claiming more lives. Join neurovascular surgeon Eric Sauvageau, MD, to learn risk factors for stroke, brain aneurysm prevention and treatment, and new treatments for cerebrovascular problems.
(Capacity 90)
Eric Sauvageau, MD
Eric Sauvageau, MD, is a highly trained cerebrovascular neurosurgeon who specializes in groundbreaking minimally invasive procedures to treat neurovascular conditions in adults and children, including strokes, cerebral aneurysms, brain tumors and brain arteriovenous malformations.

[divider/]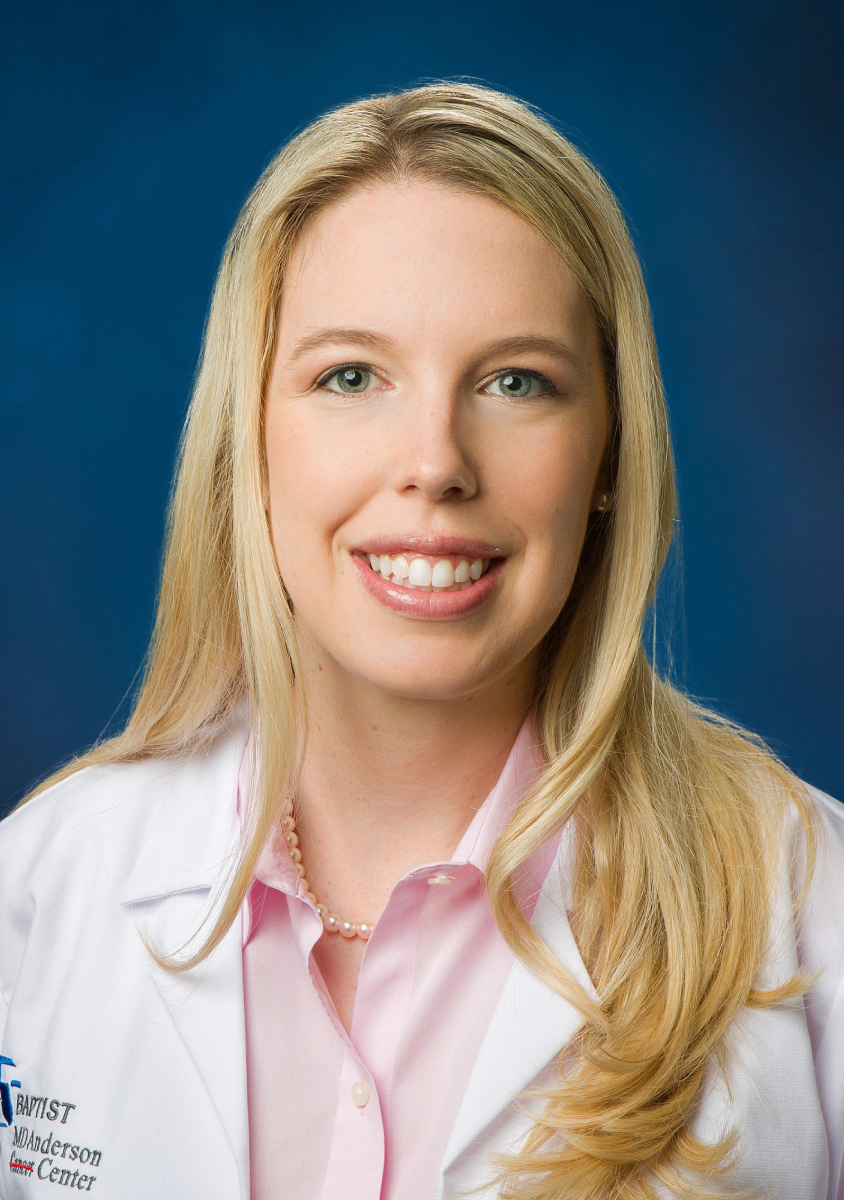 Everyday Ways To Fight Cancer and Win
Sponsored by Baptist MD Anderson Cancer Center
City Terrace 10
A healthy lifestyle can help you fend off heart disease, diabetes and cancer. Learn more from oncologist Jennifer Crozier, MD, how these simple changes can help you prevent cancer and maintain your overall wellness: weight control, clean eating, more exercise, avoiding smoking, caution with hormone therapy, and getting screened.
(Capacity 90)
Jennifer Crozier, MD
Jennifer Crozier, MD, is a clinical oncologist with Baptist MD Anderson Cancer Center. She attended Medical College of Georgia at Augusta, and completed her residency and fellowship at Mayo Clinic. She works with a team of multispecialists to provide high-quality comprehensive care and has a strong research background and experience in the latest therapies and clinical trials.

[divider/]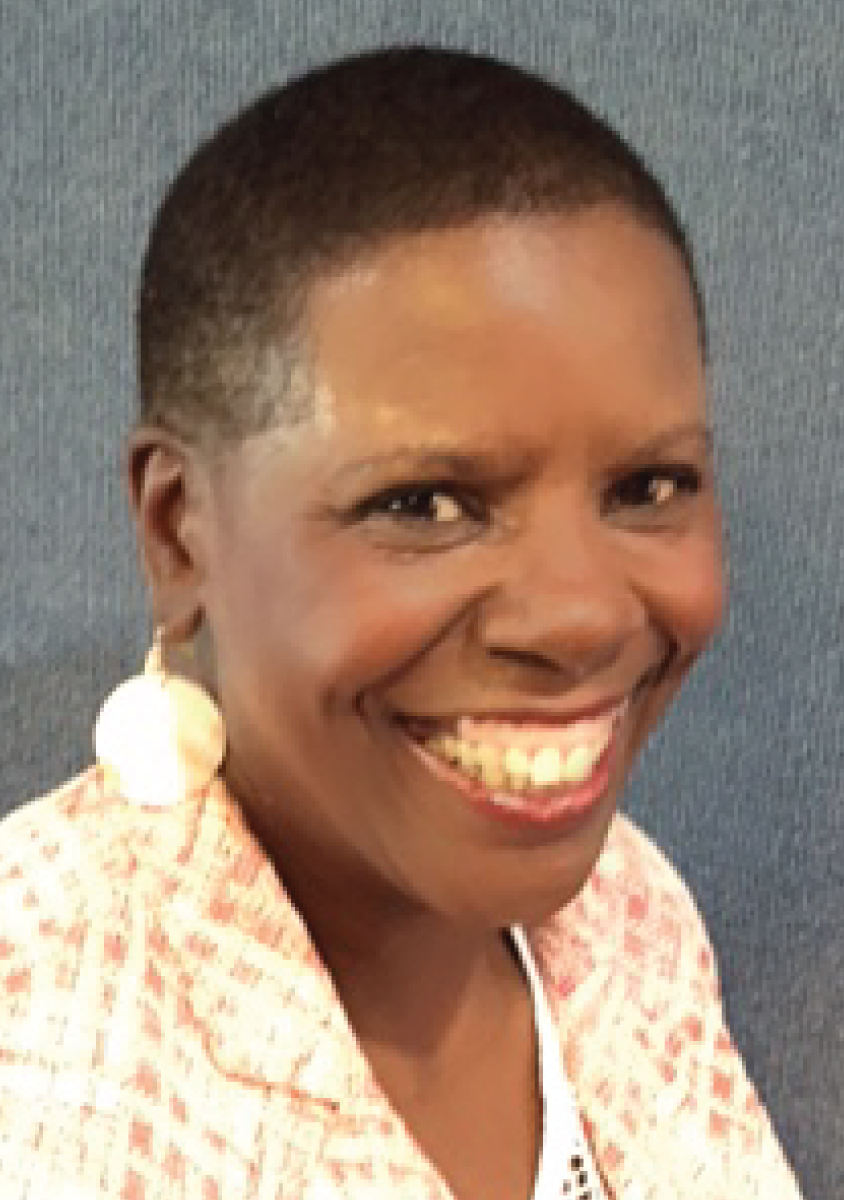 Disrupt Aging; You Can Decide
How Old You Are
Sponsored by AARP Real Possibilities
City Terrace 9
Come join the revelation to disrupt how we see age and ways to push back on some of the old stereotypes. We will have fun as we join others around the country disrupting ageism, stereotypes and other myths about ageing. We will not just accept what's been said about aging. We will add some new truths and expand the conversation.
(Capacity 140)
Justine Conley
Justine Conley is the AARP Florida's Associate State Director. In her role, she welcomes all opportunities to empower, educate, encourage, and advocate for people 50 plus. AARP wants to empower, people 50 and older to choose how they live as they age.

[divider/]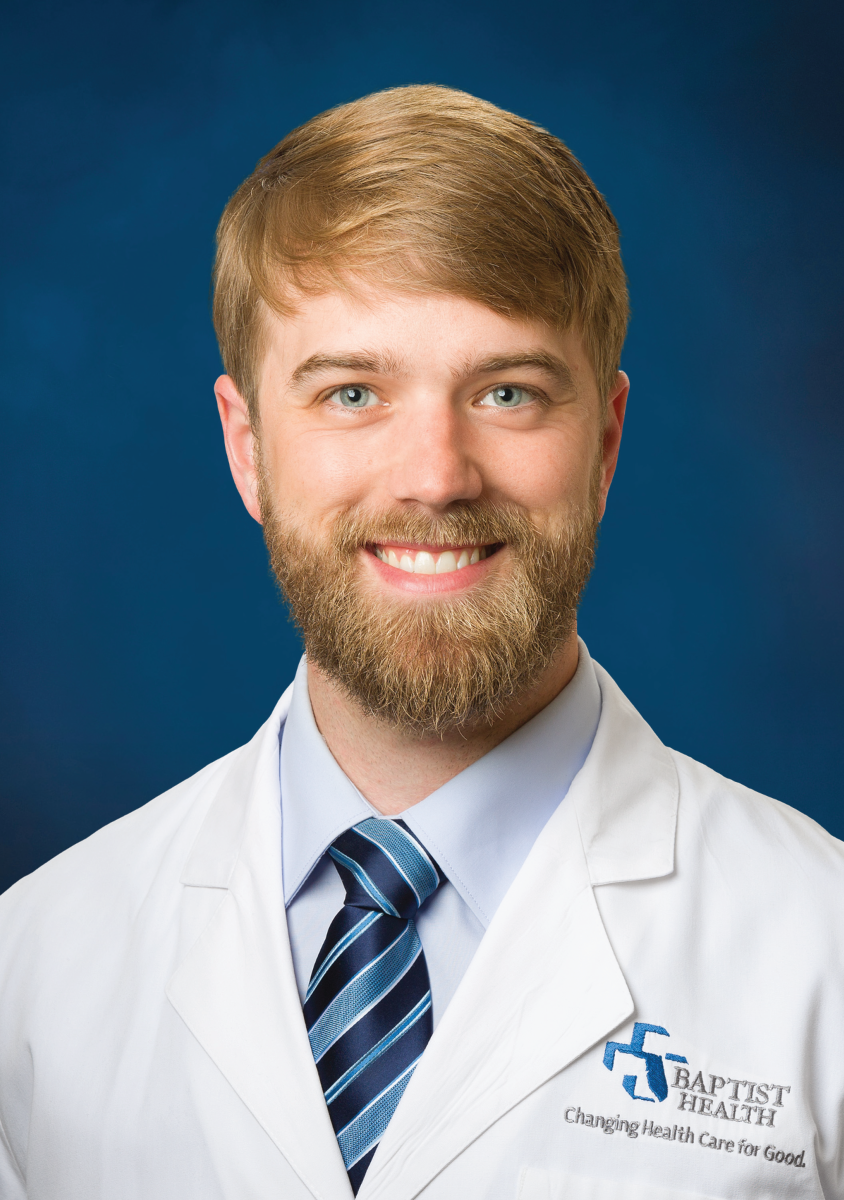 What You Don't Know… About Head & Neck Cancers
Sponsored by Baptist ENT Specialists
City Terrace 8
Human papillomavirus (HPV) and related cancers of the head and neck are becoming more common. Many people are not aware of the risks and implications of this sexually transmitted disease. In this talk you'll learn who's at risk, treatment options, and preventative measures for HPV.
(Capacity 90)
Benjamin Bush, MD
Benjamin Bush, MD, is a board-certified Ear, Nose, Throat (ENT) surgeon with Baptist ENT Specialists who recently moved from Columbus, Ohio to the Jacksonville area with his wife, Natalie. He completed his ENT training at the Ohio State University – one of the top training programs for head and neck surgery in the country.

[divider/]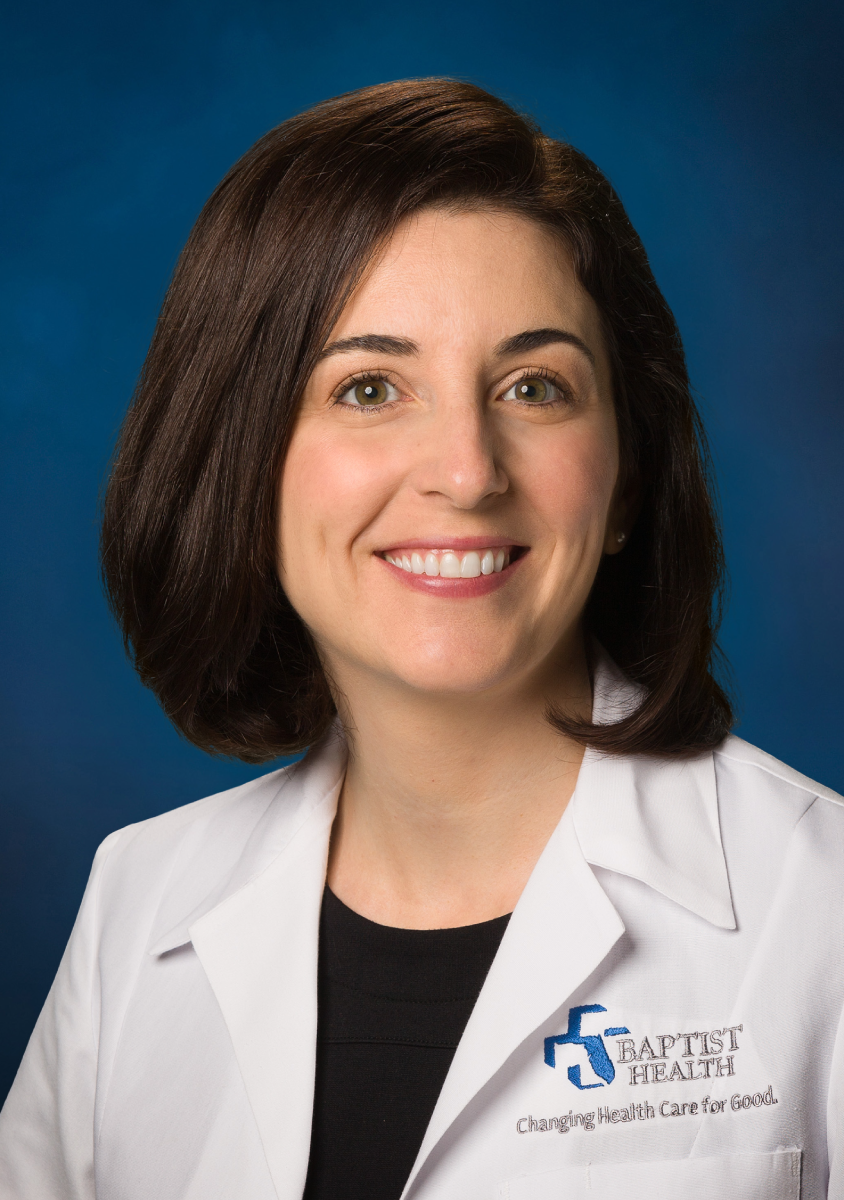 What You Eat in Private, You "Wear" in Public: Don't "Weight" for Bikini Season as Your Reason
Sponsored by Baptist Primary Care
City Terrace 7
Are you done following fad diets? Ready for long-term weight loss for health benefits; not bikinis? Learn about viable options from Dr. Casey Bonaquist, a Baptist Health family doctor and weight management specialist. If you've struggled with weight, join Dr. Bonaquist to learn more about how to set realistic weight loss goals, find out the secrets to weight loss, conquer weight saboteurs, and learn how an obesity specialist can help you reach your goals.
(Capacity 140)
Casey Bonaquist, DO
Casey Bonaquist, DO, is a family medicine physician with Baptist Primary Care in Nocatee. She is double board certified by the American Board of Obesity Medicine and as a family medicine practitioner. She works with individuals and families to achieve and maintain a healthy weight.

[divider/]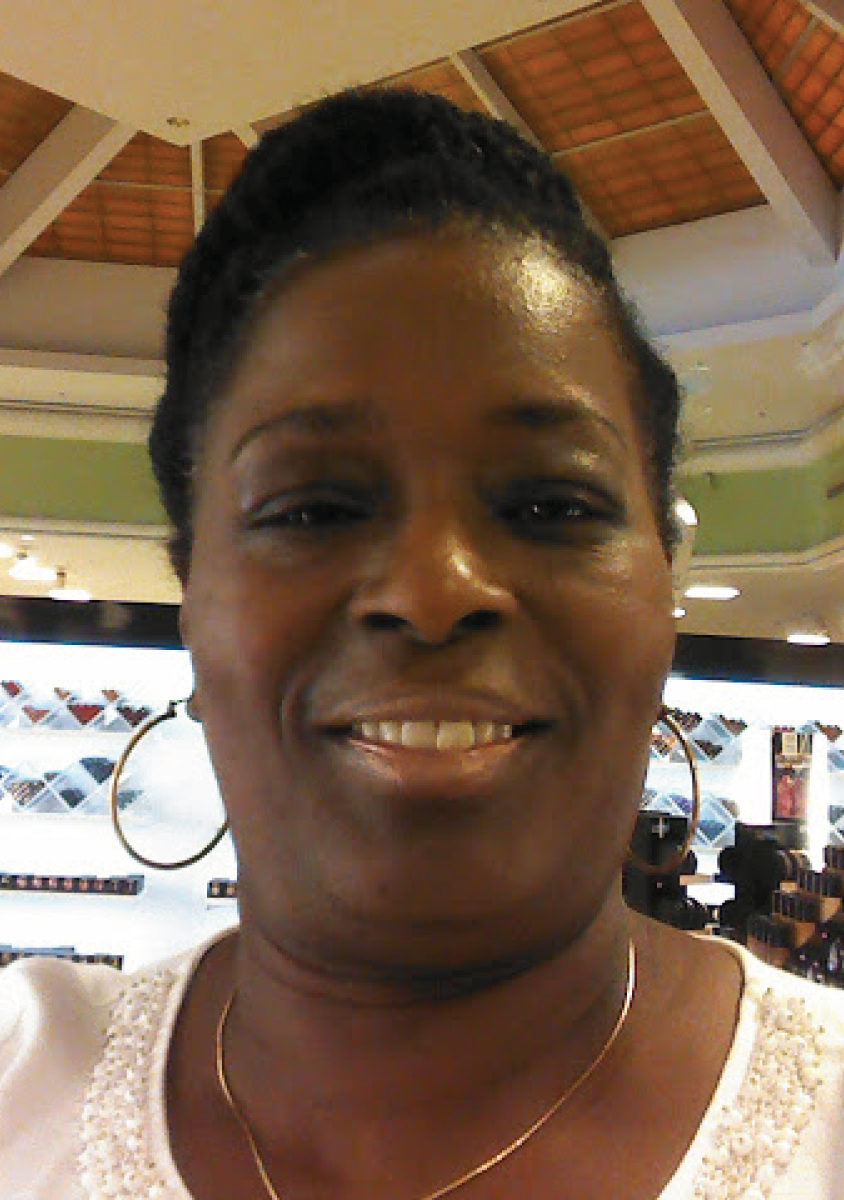 Be The Difference For Someone: Mental Health First Aid
Sponsored by Baptist Community Engagement
City Terrace 6
In this condensed version of the Adult Mental Health First Aid training course, you'll learn the highlights of the full class. You'll be encouraged to sign up for this free class offered in our community and that earns you a three-year certification in one day – not to mention valuable new skills. Use a 5-step action plan to recognize symptoms of mental health issues, identify common challenges including anxiety, depression, substance abuse, and learn ways to provide initial help and guidance.
(Capacity 90)
Katrina Robinson-Wheeler, LMHC, LPC, MCAP, SAP
Katrina Robinson-Wheeler, LMHC, LPC, MCAP, SAP, is Community Liaison and Mental Health First Aid Instructor and Educator at Starting Point Behavioral Healthcare, a community-based behavioral health treatment agency in northeast Florida. Katrina has worked as a therapist specializing in women's issues, and has a Masters in Mental Health Counseling. She is a Licensed Mental Health Counselor, Licensed Professional Counselor (GA), Master's Level Certified Addiction Professional and Substance Abuse Professional. She has been part of Partnership for a Healthier Nassau, and is a board member of the Nassau NAMI organization and a board member of Homeless Coalition of Nassau County. Katrina has worked in behavioral health for more than 17 years and is active in her community to help increase awareness of behavioral health issues. She completed training to be a Mental Health First Aid instructor in February 2014 by the National Council for Community Behavioral Health, and has trained 1,500 Mental Health First Aiders in northeast Florida.

[divider/]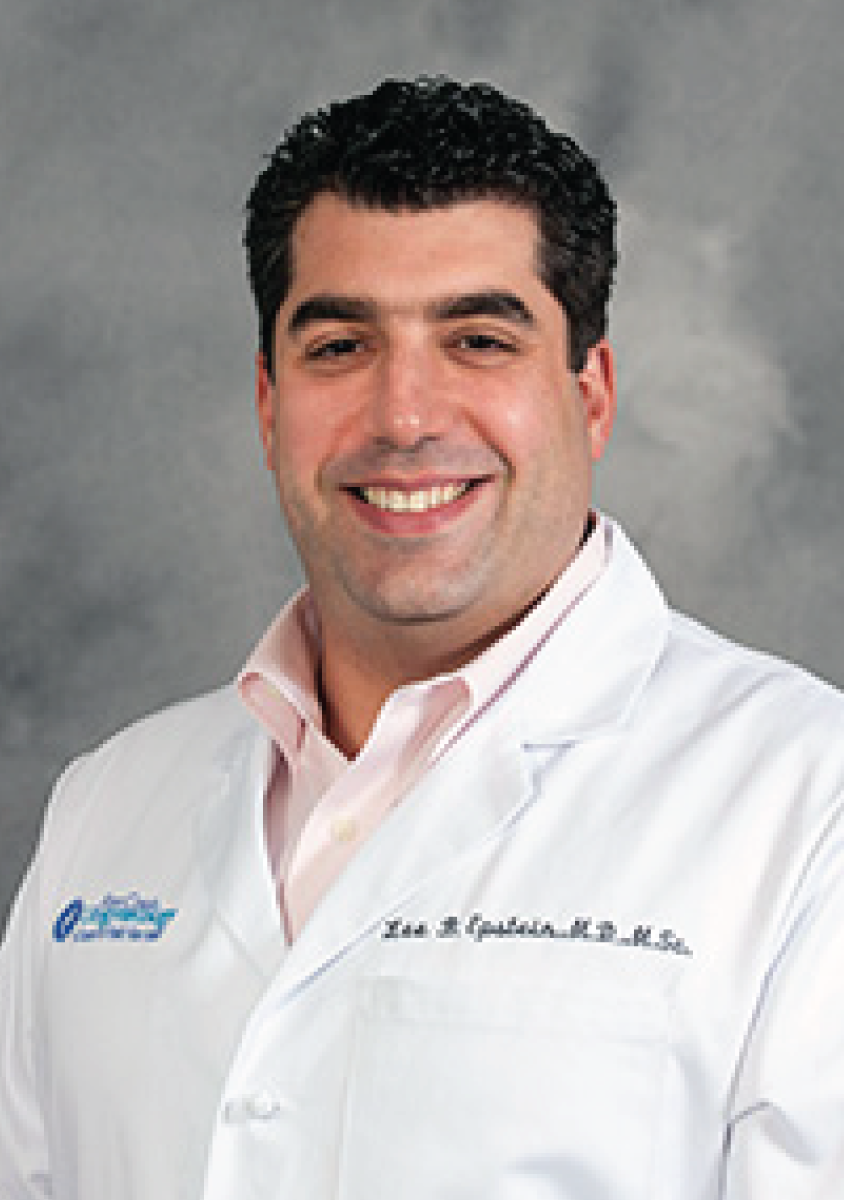 To Pee or Not to Pee: It Should Be Thy Choice
Sponsored by Baptist Beaches
City Terrace 5
An overactive bladder can cause you to avoid social situations and enjoy fewer activities. You do not have to live in fear of leakage when there are many treatment options. Find out more from urogynecologist Lee Epstein as he covers, pelvic floor function, urinary incontinence (leakage), urinary urgency/frequency issues, pelvic organ prolapse (fallen bladder), fecal incontinence, and treatment with conservative (non-surgical) and minimally invasive surgery.
(Capacity 90)
Lee B. Epstein, MD, MSc, FACOG
Lee B. Epstein, MD, MSc, FACOG, is board certified in Female Pelvic Medicine and Reconstructive Surgery as well as Gynecology. He is one of a few specialists to be double board certified in this way and was among the first in Jacksonville to achieve this distinction. He is also the President of First Coast Urogynecology & Center for Pelvic Floor Health.

[divider/]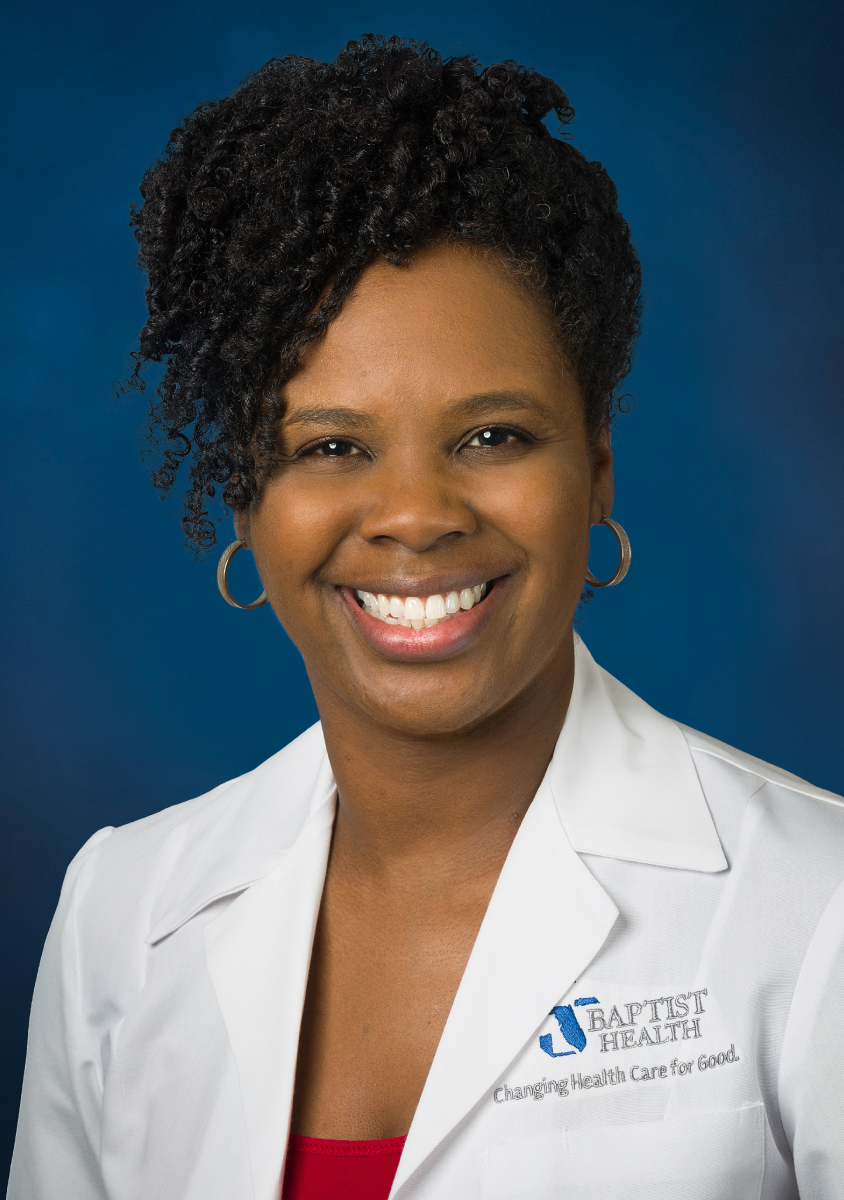 Your Guide To A Sweet and Healthy Life… Without All The Sweets
Sponsored by Baptist Primary Care
City Terrace 4
Did you know 1 in 8 people are unaware they have diabetes? Get the facts on the prevalence of diabetes and find out how to prevent it and slow down its progression. You can live a sweet life – without the sweets. Meet Dr. Tra'Chella Johnson Foy at Girls' Day Out and learn how common a prediabetes and diabetes are, how to delay or avoid progression to diabetes or complicated diabetes and how to stay healthy while managing diabetes.
(Capacity 110)
Tra'Chella Johnson Foy, MD
Tra'Chella Johnson Foy, MD, is a board-certified family physician. She is a compassionate doctor with more than a decade of experience caring for patients. She completed her residency at Mayo Clinic Jacksonville and serves patients at Baptist Primary Care on Ashley Street in downtown Jacksonville. Dr. Johnson Foy is an expert on chronic diseases related to diabetes.