American Graduate: Stories of Champions 2015
WJCT hosted the 2015 American Graduate Champion Awards on September 30, 2015 to honor education champions from across the First Coast for their efforts in making sure everyone graduates from high school. We heared their personal stories that defined their involvement in the education of our communities youth and learned how their efforts have made a difference in increasing the graduation rate. With special guest speaker, Elizabeth Sembler, Chair, Corporation for Public Broadcasting Board of Directors.


See photos from the 2015 American Graduate event!
Click Here!
WJCT American Graduate 2015 Honorees:
Leon Baxton
Chief Operating Officer, Communities in Schools of Jacksonville
Kathy Christensen
Director of Education, Beaches Habitat for Humanity
Elexia Coleman-Moss
Executive Director & Founder, Empowerment Resources
Elizabeth Stansel
Assistant Principal, Landmark Middle School
Janet Adkins
District 11, Florida House of Representatives
American Graduate: Stories of Champions 2014
On September 23, 2014, WJCT hosted the American Graduate Champion Awards where five First Coast citizens who have made education an integral part of their life's mission were honored. Here are their inspiring stories.



Betty Burney
Betty Burney is the founder and Executive Director of the "I'M A STAR" Foundation. A foundation committed to empowering and equipping youth to transform themselves into solutions-oriented leaders in their schools and respective communities. Burney is a former member of the Duval County School Board and held the distinction of serving as a two time Board Chairman and a two-time Vice Chairman.

Burney serves as a consultant for the Center for Reform of School Systems where she provides technical assistance on governance strategies and practices designed to impact student achievement and to narrow the academic achievement gap. She is formerly the Executive Director of The Project Reach Foundation, Inc. and served as owner/director of Kidsville Learning Center, Inc. for 14 years.

Liz Duncan
Liz Duncan is a dreamer, a believer, and a solutionist. She taught for 7 years in South Carolina where she received grant support and community recognition for alternative educational programs. Afterward, Mrs. Duncan came to Chets Creek Elementary as a teacher of children with Varying Exceptionalities.

With her school's support and mentorship, she led a team of dedicated teachers and administrators to open MaKenzie's Academic Resource Center, a tutoring center in the midst of an under-served community. She became the first Educational Liaison between the Duval County Public Schools and the McKenzie Noelle Wilson Foundation. She has also served as Social Skills Counselor, Intervention and Discipline Specialist, and currently serves as the Education Liaison.

Gary Chartrand
Gary Chartrand is the Executive Chairman of Acosta. Acosta is a leading full-service sales and marketing agency, providing outsourced sales, merchandising, marketing and promotional services to manufacturers in the consumer packaged goods (CPG) industry. The Company employs over 35,000 associates and operates 100 offices in the U.S. and Canada.

Mr. Chartrand also has a passion for educating our children in Duval County. In April 2007, he led a community effort to help bring Teach for America to Jacksonville. Because of his passion for education, coupled with his business and leadership experience Governor Rick Scott appointed Mr. Chartrand to the State Board of education in 2011. Gary is the author of Unreasonable Leadership, a business book focused on achieving extraordinary results through a dynamic leadership style.

Trey Csar
Trey Csar has been the President of the Jacksonville Public Education Fund since May 2009. Before coming to the Jacksonville Public Education Fund, Trey worked as a youth organizer in San Francisco, working to involve students throughout California in advocating for better educational opportunities for their fellow students.

He taught in an inner-city elementary school in Houston with Teach For America and served as an assistant principal at KIPP New Orleans West (NOW), a school set up in the aftermath of Hurricane Katrina to work with low-income students who evacuated to Houston from the New Orleans area.

Diane Kornegay
Diane Kornegay is currently the Assistant Superintendent for Instruction for the School District of Clay County located in NE Florida. In this role, Mrs. Kornegay oversees all aspects of teaching and learning, including the curriculum, academic programs, assessment and professional development. She has headed the district's transition to more rigorous academic standards and is leading the district's implementation of a new instructional framework to ensure that all students are engaged in daily collaborative learning opportunities.

Most recently, Mrs. Kornegay has spearheaded the transition of the district's high schools to career theme-based learning communities in an effort to ensure all students graduate ready to enter college and/or the workforce.

WJCT's Latest
When school starts next year Common Core will be in practice in every public school classroom in Florida, but there…
"My name is Apryl Shackelford and I am now a specialist with the Parent Academy. I was previously an intensive…
Going from being the 8th grade rulers of middle school to 9th grade high school underdogs is one of the…
89.9 WJCT is participating in the American Graduate project supported by the Corporation for Public Broadcasting. The goal of American…
TEACH Conference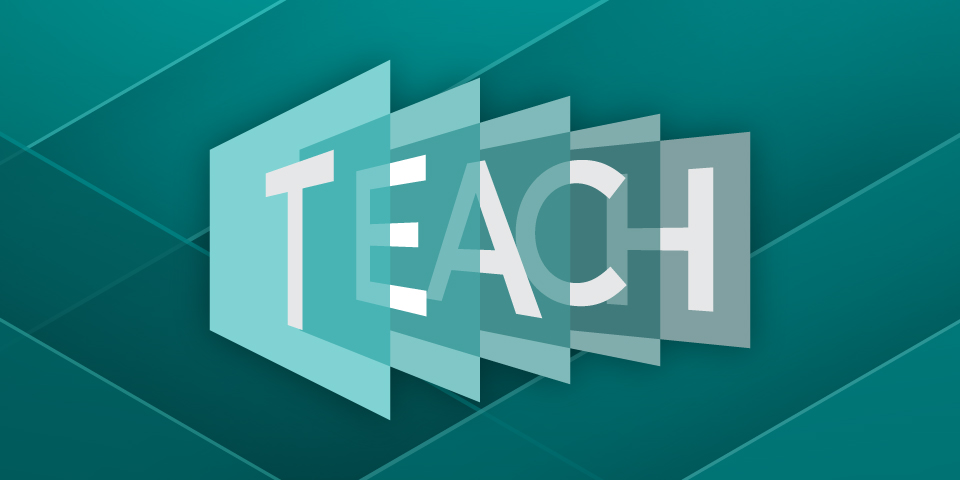 Join WJCT and Community First Credit Union for the 4th annual TEACH: Better Together, a professional development conference created by teachers for teachers at the Hyatt Regency Jacksonville Riverfront. On Saturday, September 12, 2015 teachers, principals, and other education professionals from across Florida will gather together and spend the day meeting and sharing ideas with fellow educators, learning new ways to engage students, and empowering themselves to further inspire others!
The event features expert keynote speakers Mary Ehrenwoth and Drew Dudley, cutting-edge information, and invaluable tools and resources to enhance teaching skills. Click here for more details and tickets.
Also, check out all our great TEACH photos from the 2014 conference! (Be sure to scroll through all the pages.)
For updated information and tickets, http://www.wjct.org/teach/ and add the page to your browser favorites!
Teacher Town Hall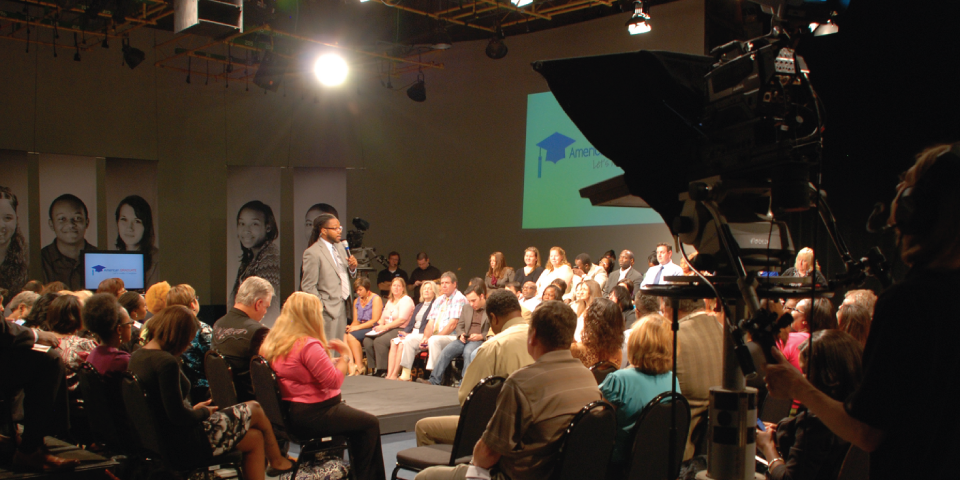 On April 28, 2012, WJCT hosted a statewide Teacher Town Hall at WJCT Studios. The Town Hall gives a collective voice to the needs, inspirations and ideas of teachers in Florida. WJCT edited the 90-minute conversation into a 60-minute television program that simulcast on 89.9 WJCT-FM, and broadcast across Florida on FPBS member stations.
American Graduate: Let's Make It Happen is a public-supported media initiative, supported by the Corporation for Public Broadcasting (CPB), to help students stay on the path to on-time high school graduation and future success.
For more information on Jacksonville's community efforts and how you can get involved, contact Circe LeNoble at
clenoble@wjct.org
or (904) 358-6329.