American Graduate: Stories of Champions 2016
The American Graduate Champion nomination period has ended.
"Stories of Champions" seeks to highlight a wide range of community leaders and everyday heroes who regularly dedicate their time, talent, and resources to mentoring students and keeping them on the road to success. WJCT's Champions should be role models in the community, whose stories have the potential to inspire others to take action. Examples of possible Champions include:
An elected official who is actively involved in the creation of programs for Florida students;
A philanthropist with a long-standing commitment to youth mentorship;
A business owner who has created an mentoring program for local high school students;
An educator who works with students both in and out of the classroom to achieve lasting results;
An entrepreneur creating internship opportunities to help narrow the achievement gap;
A parent who is leading a coalition of organizations to affect community-wide change.
WJCT will select Champions, from community nominations, representing content strands: Career Readiness and College Completion, Dropout Prevention and Re-engagement, Early Education, More and Better Learning, Special Needs, and STEAM.
American Graduate Champions Banquet
Join WJCT on Thursday, September 15 to honor our American Graduate Champions. More details coming soon.
American Graduate Day
American Graduate Day 2016 will once again be broadcast and streamed live from the Tisch WNET Studios at Lincoln Center in New York City. The broadcast on Saturday, September 17 will be a multi-platform event featuring local and national programming, community partners, and celebrities focused on improving the high school graduation rate in the United States.
Critical themes to be discussed will include: Early Education, More and Better Learning, Special Needs, STEAM, Dropout Prevention and Re-engagement, and Career Readiness and College Completion.
Throughout the day, viewers and online users are invited to become engaged with WJCT and the featured community organizations. Participate in the event by asking questions and sharing ideas before and during the broadcast on Twitter and Facebook, using the hashtag #AmGrad.
To watch American Graduate Day 2015, visit AmericanGraduate.org.
WJCT American Graduate 2015 Honorees:
Leon Baxton – 2015 Champion
Chief Operating Officer, Communities in Schools of Jacksonville
Kathy Christensen – 2015 Champion
Director of Education, Beaches Habitat for Humanity
Elexia Coleman-Moss – 2015 Champion
Executive Director & Founder, Empowerment Resources
Elizabeth Stansel – 2015 Champion
Assistant Principal, Landmark Middle School
Janet Adkins – 2015 Champion
District 11, Florida House of Representatives
WJCT Hall of Champions
On September 23, 2014, WJCT hosted the American Graduate Champion Awards where five First Coast citizens who have made education an integral part of their life's mission were honored. Here are their inspiring stories.


2014 Champions
Betty Burney – 2014 Champion
Liz Duncan – 2014 Champion
Gary Chartrand – 2014 Champion
Trey Csar – 2014 Champion
Diane Kornegay – 2014 Champion
TEACH Conference 2016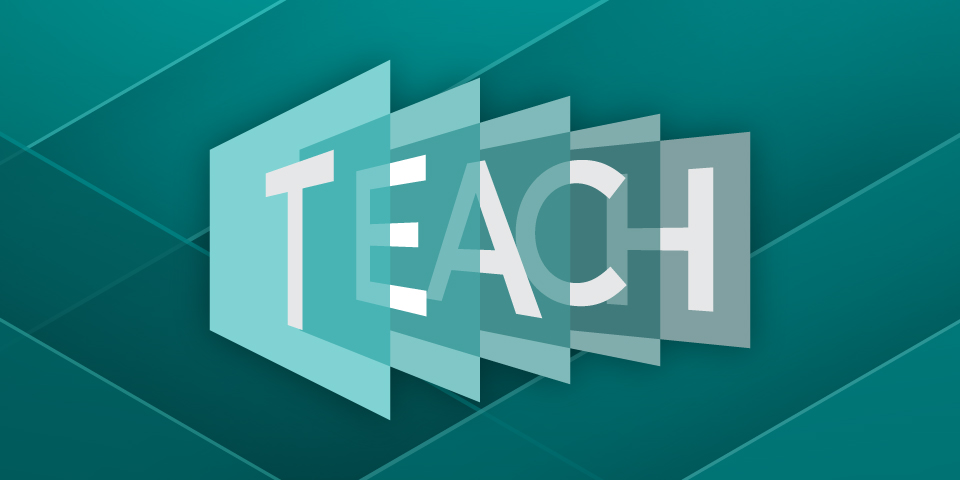 Join WJCT and Community First Credit Union for the 5th annual TEACH: Better Together, a professional development conference created by teachers for teachers at the Hyatt Regency Jacksonville Riverfront. On Saturday, October 8, 2016 teachers, principals, and other education professionals from across Florida will gather together and spend the day meeting and sharing ideas with fellow educators, learning new ways to engage students, and empowering themselves to further inspire others!
The event features expert keynote speaker Pedro Noguera, cutting-edge information, and invaluable tools and resources to enhance teaching skills. CLICK HERE for more details and tickets.
Also, check out all our great TEACH photos from the 2014 and 2015 conferences!
For updated information and tickets CLICK HERE, and add the page to your browser favorites!
Teacher Town Hall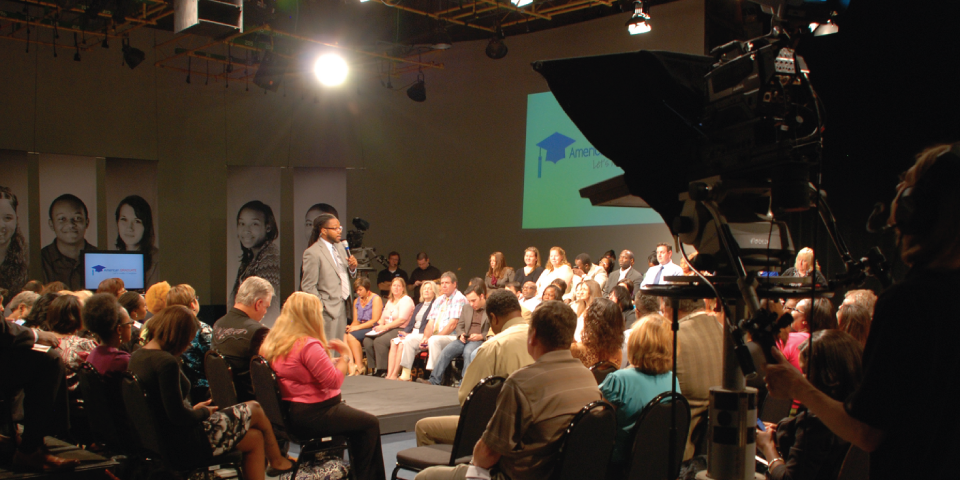 On April 28, 2012, WJCT hosted a statewide Teacher Town Hall at WJCT Studios. The Town Hall gives a collective voice to the needs, inspirations and ideas of teachers in Florida. WJCT edited the 90-minute conversation into a 60-minute television program that simulcast on 89.9 WJCT-FM, and broadcast across Florida on FPBS member stations.
American Graduate: Let's Make It Happen is a public-supported media initiative, supported by the Corporation for Public Broadcasting (CPB), to help students stay on the path to on-time high school graduation and future success.
For more information on Jacksonville's community efforts and how you can get involved, contact Circe LeNoble at
clenoble@wjct.org
or (904) 358-6329.