WJCT is the community-supported public broadcasting station for the First Coast. WJCT offers the finest national and local programming through its cutting-edge broadcast facilities — WJCT-TV, WJCT-FM and WJCT Online. The documents, files and information included below are in compliance of guidelines from the Corporation of Public Broadcasting:
Mission
WJCT's mission is to use our unique assets as a resource for citizens to come together to celebrate human diversity, experience lifelong learning, and actively engage in matters of civic importance, all to improve the quality of our lives and our community.
Vision
Our vision for WJCT is to be regarded as an indispensable community resource, connecting citizens to content, sharing ideas, and setting the standards through which the community learns and grows.
WJCT's Core Values
Community Enrichment

We are committed to providing intelligent, innovative programming and services of the highest quality. We deliver arts, education and entertainment directly into First Coast homes and serve as an accessible forum for public dialogue and debate. We seek to open minds, promote intellectual curiosity and enrich the quality of life on the First Coast.

Public Service

From our first television broadcast in September 1958 and first radio broadcast in April 1972, we have worked to reflect and respond to the many voices of our First Coast community with distinction, balance and respect. We appreciate the power of public broadcasting and honor our heritage by remaining responsive to citizens of all ages, abilities, cultures and values.

Stewardship

As stewards of a true community asset, we value each and every contribution of time, talent and treasure from staff members, individual and corporate supporters, board members, and volunteers. We take seriously our charge to build a better community, seek opportunities to make a difference in today's First Coast community, and strive to enhance our legacy for the citizens of tomorrow..
JCT Services, LLC is a for-profit affiliate of WJCT, Inc. in Jacksonville, Florida. WJCT took the lead in the development of the technical plan for the creation of the network operations center, the successful development of the CPB grant and the recruitment of the other ten DCA member stations. JCT Services was subsequently awarded the contract to manage the operations of the NOC. For more information, visit www.dcabos.com

Quick Links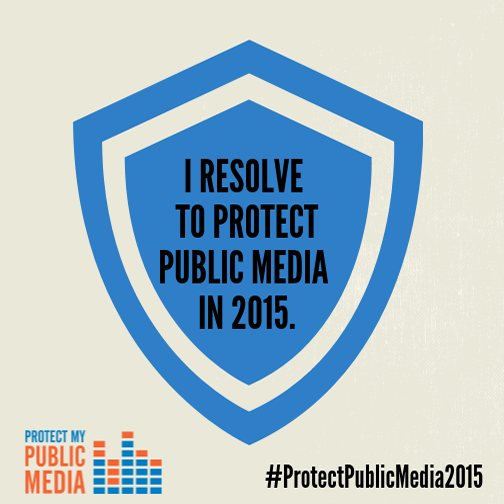 2016 WJCT Local Content
& Service Report
2015 – 2018 WJCT Strategic Plan
WJCT Journalism Ethics Guidelines
WJCT FY2015 Financial Statement
WJCT BOT & CAB Meeting Dates
As set forth in Section 396(k)(4) of the Communications Act, meetings of WJCT's Board of Trustees and WJCT's Community Advisory Board are open to the public. All meetings, unless noted, take place at WJCT Studios at 100 Festival Park Avenue.
New Member BOT/CAB Orientation Meeting – October 2016


The Board of Trustees meets bimonthly at noon in the WJCT Board Room.
2016-17 Meeting Dates:
November 17, 2016
January 19, 2017
March 16, 2017
May 18, 2017
July 20, 2017
September 28, 2017 (Annual Meeting)
The Community Advisory Board meets in December, March, June, and September at 4:30 p.m. in the WJCT Community Room.
2016-17 Meeting Dates
December 7, 2016
March 8, 2017* (Location: WJCT
Studio A on the 1st floor)
June 7, 2017
September 6, 2017 (Annual Meeting)
Other WJCT Meeting Dates
All meetings, unless noted, take place at WJCT Studios at 100 Festival Park Avenue.


Executive & Finance Combined Committee
February 16, 2017 (3rd Thursday) – 12PM
April 20, 2017 (3rd Thursday) – 12PM
June 15, 2017 (3rd Thursday)- 12PM
August 17, 2017 (3rd Thursday) – 12PM
Development Committee
April 12, 2017 – 4PM***
June 15, 2017 – 1PM***
August 17, 2017 – 1PM***
Finance Committee
November 17, 2016 – 11am
January 19, 2017 – 11am
March 16, 2017 – 11am
May 18, 2017 – 11am
July 20, 2017 – 11am
September 14, 2017 – 12pm
Human Resources Committee
Strategic Planning Committee
*meeting date and location change updated on Tuesday, February 7, 2017
**meeting date updated on Thursday, February 16
***meeting date updated on Friday, February 17
WJCT BOT & CAB
WJCT's Board of Trustees
Officers
Daniel Bean
Chair
Melody Shacter
Chair-Elect
Jessica Evans
Treasurer
Tom Anderson
Immediate Past Chair
Michael Boylan
President & CEO
Trustees
Thomas Anderson
Linda H. Asay
Daniel Bean
Eric Bilik
Nancy Cable
Tim Cost
Jessica Evans
Mary Margaret Giannini
Susan Greene
Kevin Hyde
Andrea Mail
Kristen Majdanics
Amy Morales
Dr. Charles E. Moreland
Barbara Moulding
Cathleen O'Bryan Murphy
Matt Rapp
Alva Roche-Green
Melody Shacter
Erin Somers
Gail Sterman
Chris Sutton
John C. Taylor, Jr.
Rachel Vitti
Chair, Community Advisory Board
Dr. Ellen Williams
Chair Emeritus
J. Shepard Bryan, Jr.
Honorary
Delores Barr Weaver
WJCT's Community Advisory Board
Officers
Dr. Ellen Williams
Chair
Rhonda Howell
Vice Chair
Members
Jon Bosworth
Sheryl Brantley
Nancy Broner
Robert Cohen
Wally Conway
Trey Csar
Barbara Darby
Ulrike (Uli) Decker
Wilfredo J. Gonzalez
Warren Grymes
Dr. Anne Hopkins
Rhonda P. Howell
Ron Howell
Suzanne Hudson-Smith
Demetrius Jenkins
Gabs Magid
Chevara Orrin
Dr. Steven Porter
Christopher Quinn
Lisa Rinaman
Wilbert Torres
Annie Tutt
Cecil Williams
Darryl Willie
WJCT Branding
Below you'll find WJCT's logos in high quality vector formats (.AI and .EPS) as well as high resolution .PNG and .JPG formats. Right-click on desired file format and choose "Save link as…" or "Save target as…" to download.
WJCT Senior Staff
Michael Boylan
President & CEO
mboylan@wjct.org
Karen Feagins
Chief Operating Officer
kfeagins@wjct.org
Geri Cirillo
Senior Vice President of Development
gcirillo@wjct.org
Jocelyn Enriquez
Vice President of Finance & Chief Financial Officer
jenriquez@wjct.org
Stan Cleiland
Vice President of Community Relations & Strategic Communications
scleiland@wjct.org
Tony Alicea
Vice President & COO of JCT Services
talicea@jct-noc.com
Valerie Strickland-Smith
Vice President of Adminstration & Human Resources
vsmith@wjct.org