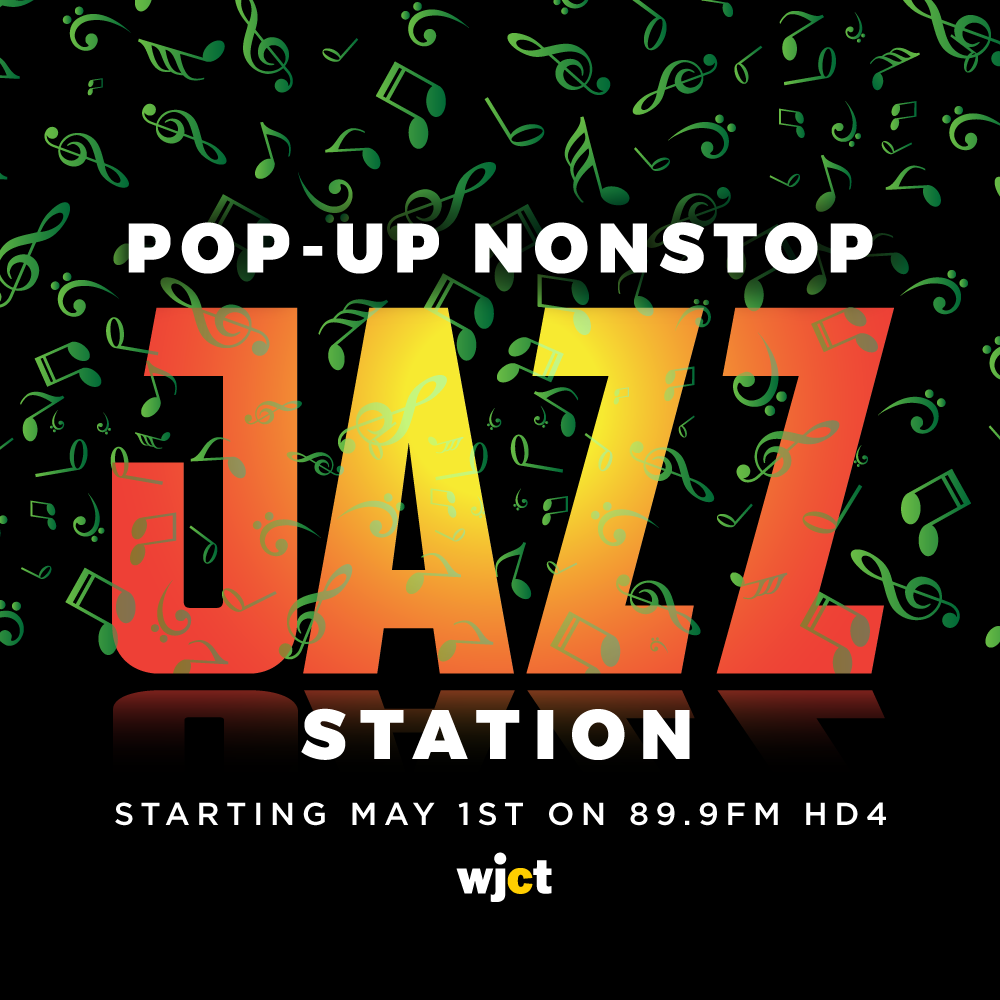 The sounds of jazz are filling the HD Radio airwaves in Jacksonville with the launch of a new "pop-up" radio station on 89.9 FM HD4.
You'll find 4,000 jazz favorites and rare finds in rotation.
HD Radio comes standard in many newer automobiles and home receivers. It has CD quality sound along with song titling information and additional channels, such as this one, that are not available on older AM/FM radios.
The WJCT 89.9 FM HD 4 jazz station is now available as WJCT celebrates the annual Jacksonville Jazz Festival that runs May 23 – 26.
If you enjoy the pop-up jazz station, drop us a line and let us know at music@wjct.org.
Other channels that WJCT operates that are unique to HD Radios are: