Young People's Poet Laureate Comes to the Main Library
See & hear New York Times best-selling author, Jacqueline Woodson! Talk and book signing Sunday, October 4 at 2:30pm at the Jacksonville Main Library.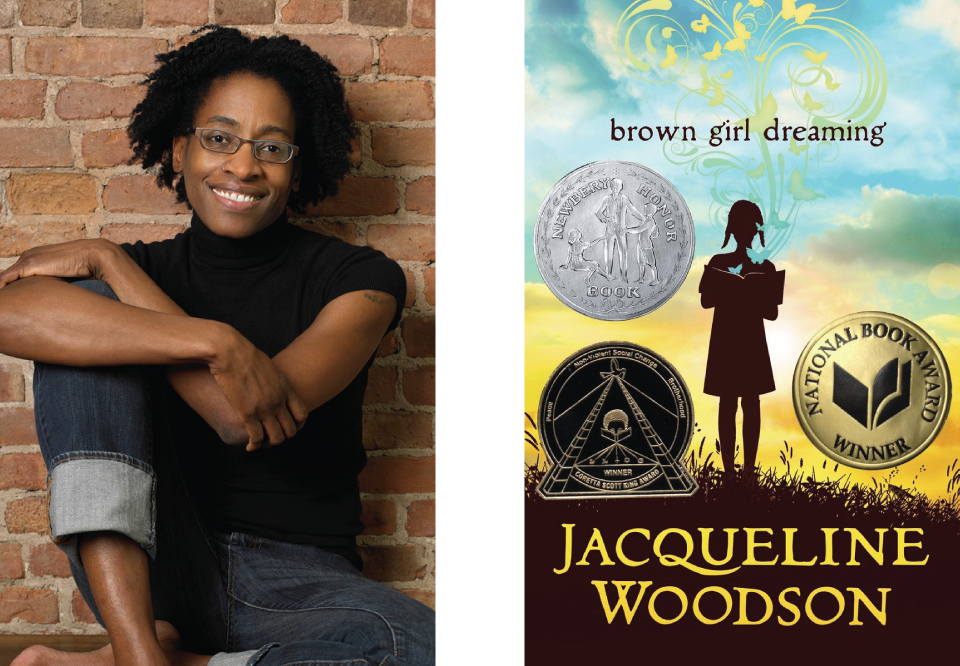 JAX READS! Community-Wide Reading & Discussions
Read the Book – All September
Join us as the entire community reads the same book at the same time during JAX READS! Brown Girl Dreaming, a New York Times best-seller, has won the 2014 National Book Award, the Coretta Scott King Award, and was chosen as a John Newbery Honor Book.
Participate in Programs – Sept. 1 thourgh Oct. 4
Look for special programs and discussions for all ages that explore themes about Brown Girl Dreaming at neighborhood libraries. Go to jaxpubliclibrary.org/jaxreads2015 for details. Connect on social media: #jaxreads2015
Meet the Author – Oct.4
South Carolina and New York, she always felt halfway home in each place. In vivid poems, she shares what it was like to grow up as an African-American in the 1960s and 1970s, living with the remnants of Jim Crow and her growing awareness of the Civil Rights movement. Her poetry reflects the joy of finding her voice through writing stories, despite the fact that she struggled with reading as a child.
FREE AND OPEN TO THE PUBLIC!
Click HERE for more information.

When
Sunday, October 4, 2015
2:30 pm - 3:30 pm
Where
Main Library
303 Laura St. N.
Jacksonville, Florida 32202