THE GREAT AMERICAN READ is an eight-part series exploring and celebrating the power of reading, told through the prism of America's 100 best-loved novels (as chosen in a national survey). It investigates how and why writers create their fictional worlds, how we as readers are affected by these stories, and what these 100 different books have to say about our diverse nation and our shared human experience.
The series is the centerpiece of an ambitious multi-platform digital, educational and community outreach campaign, designed to get the country reading and passionately talking about books.
To VOTE and find out more about The Great American Read, CLICK HERE!
LOCAL VIDEOS

Find out what books Jacksonville locals think you should vote to be the Great American Read.
WJCT is partnering with the Jacksonville Public Library and San Marco Bookstore to bring you events related to this PBS series right here in our own First Coast community. Join us for the upcoming events listed below!
Find your Great American Read at the Jacksonville Public Library!
CLICK HERE and choose the GAR book you want to read. You will immediately find and be able to check out any version the library has in it's collection, digital or physical!
UPCOMING EVENTS
August 5th, Sunday – 3PM to 5PM – "Who Am I" with Dr. Clark Lunberry, professor, English, at Jacksonville Public Library Downtown
August 14th, Tuesday – 6:30PM to 8:30PM – "Others Worlds" with Dr. Michael Wiley, Professor, English, at WJCT Studios
August 19th, Sunday – 3PM to 5PM – "What We Do For Love" with Dr. Tru Leverette, associate professor, English, at Jacksonville Public Library Downtown
August 28th, Tuesday – 6:30PM to 8:30PM – "Heroes" with Mr. Marcus Pactor, instructor, English, at WJCT Studios
September 6th, Thursday – 6PM to 8PM – Great American Read Open House at San Marco Bookstore
September 9th, Sunday – 3PM to 5PM – "Villains & Monsters" with Dr. Jenni Lieberman, assistant professor, English, at Jacksonville Public Library Downtown
TELEVISION AIR DATES & TIMES:
THE GREAT AMERICAN READ PREMIERE – Tuesday, May 22 at 8pm to 10pm (two hour premiere special)
PUBLIC VOTING – May through September
PROGRAM RECAP – Tuesday, September 11 at 8pm
THEMED EPISODES – Tuesdays, September 18 through October 16 at 8pm
TOP 10 PROGRAM – Tuesday, October 23 at 8pm
ALL AIRING ON WJCT 7.1 (COMCAST 8 & 440)
FOLLOW ON SOCIAL MEDIA
@GreatAmericanReadPBS
#GreatReadPBS
Print A Checklist of the Books
Print a Checklist of Great Reads for Kids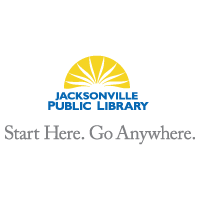 When
Tuesday, May 22, 2018 - Tuesday, October 23, 2018
8:00 pm - 9:00 pm