WJCT Public Media and the Northeast Florida Regional Council are hosting an ADAPT conversation focused on the parallels between, and the intersections of, climate change and the coronavirus and how these crises are affecting our state and region.
Join WJCT reporter Brendan Rivers and co-host Sean D. Lahav, MPA, Resiliency Coordinator for the Northeast Florida Regional Council as they discuss these and other topics with panelists Aaron Bernstein, Athena Masson, and Richard Weisskoff.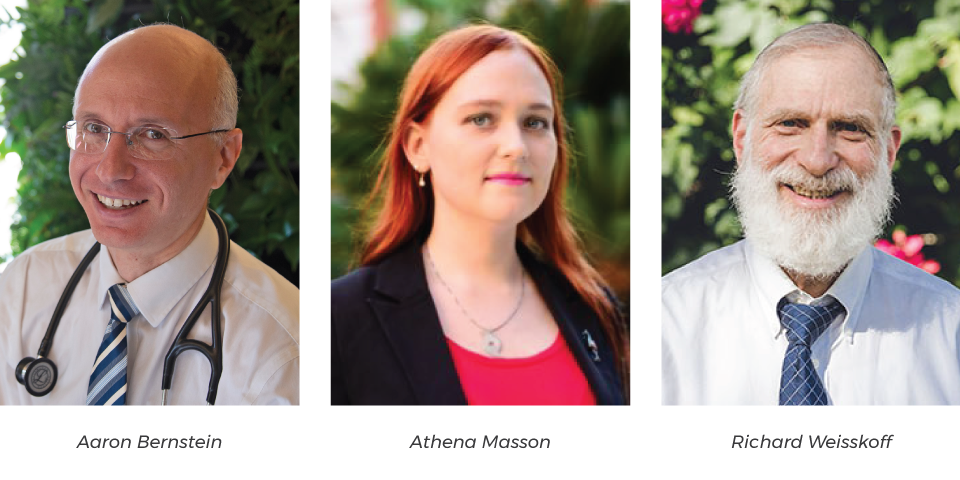 Registrants will receive a link to the Zoom event on Monday, July 13 at 5PM and Tuesday, July 14 at 5PM (when reservations close).
Dr. Aaron Bernstein is the Interim Director of the Center for Climate, Health, and the Global Environment at the Harvard T.H. Chan School of Public Health (Harvard C-CHANGE), as well as a pediatrician and Harvard professor who focuses on the health impacts of climate change on children. Bernstein will discuss how reducing carbon emissions – by expanding renewable energy, increasing energy efficiency, and building innovative transportation systems – could help fight climate change and reduce the risk for, and the impact of, future pandemics.
Also joining the conversation is Athena Masson, an FPREN meteorologist and hurricane/extreme weather specialist who began her career at First Coast News right here in Jacksonville. Masson will explain the role climate and weather play in the spread of infectious diseases, explore how climate change could alter those interactions, share results from her research into how this pandemic has affected pollution and fossil fuel emissions, and discuss what an ongoing pandemic could mean for hurricane response.
Our third panelist, Richard Weisskoff, is a Professor at the University of Miami and Chairman of the school's International Studies Department and will present new research on how the coronavirus pandemic is impacting Florida communities economically and discuss what that could mean for funding climate change solutions going forward.
ADAPT is a production of WJCT Public Media. Financial support for ADAPT comes from our readers and listeners, with additional support from the Arthur Vining Davis Foundations and the 2040 Foundation.
When
Tuesday, July 14, 2020
7:00 pm - 8:30 pm