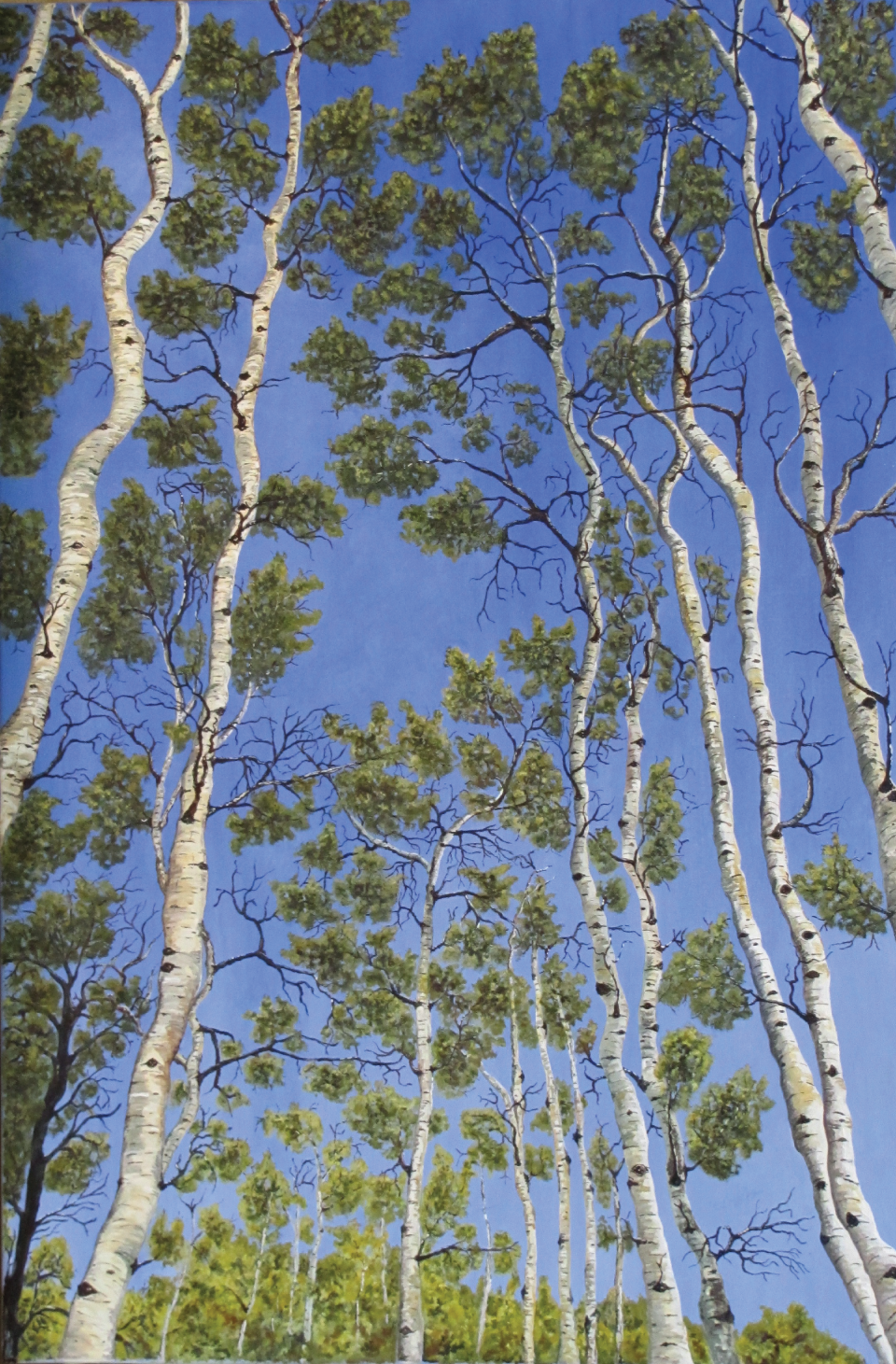 Artist: Jelena Gill
Genre: Painting
Bio: I've started painting relatively recently, after a long career that was in no way related to art. Although I've tried other mediums, at present I work with acrylics and colored pencils. Subject matters that attract me most are all related to people, our quest for inner equilibrium, peace, meaning of our existence, love, hope.
Piece: A Way To Heaven
Piece Description: The size of the painting is 24″ by 36″, it is painted with acrylics.