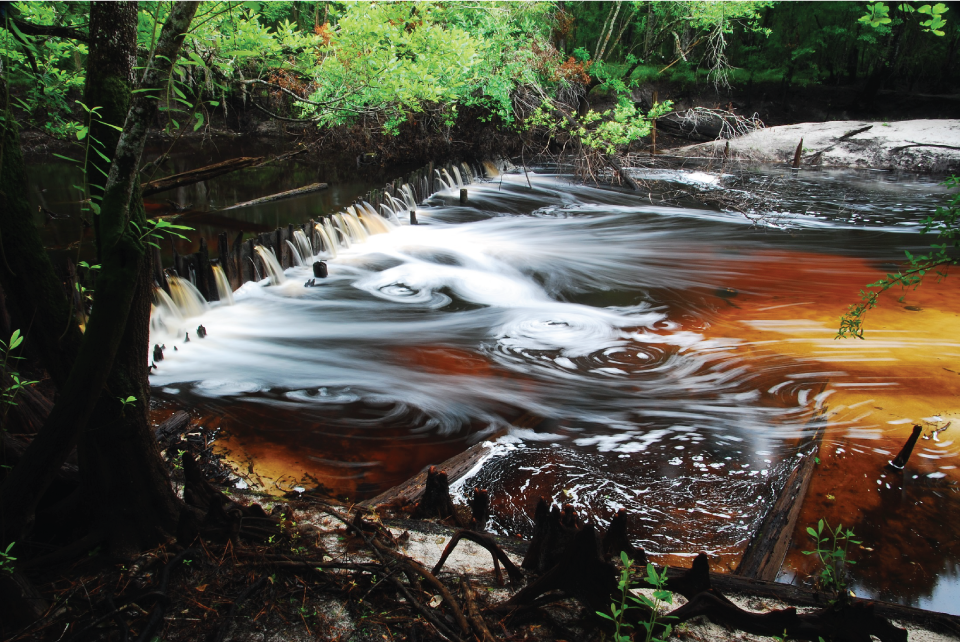 Artist: Wayne Morgan
Genre: Photography
Bio: I live in the Southeast Georgia County of Brantley. In 1999, I had heart issues that required a pacemaker when I was 35 years old. I started taking a camera with me hunting and fishing and finally put my gun and rod and reel down. I go out several days a week looking for things to photograph. My main subject has been the dark waters of the Satilla River and I don't use photo editing programs.
Piece: ZIRKLE DAM – Little Satilla River
Piece Description: The ZIRKLE DAM, built in 1918 across the Little Satilla River in Southeast Georgia, flows today.