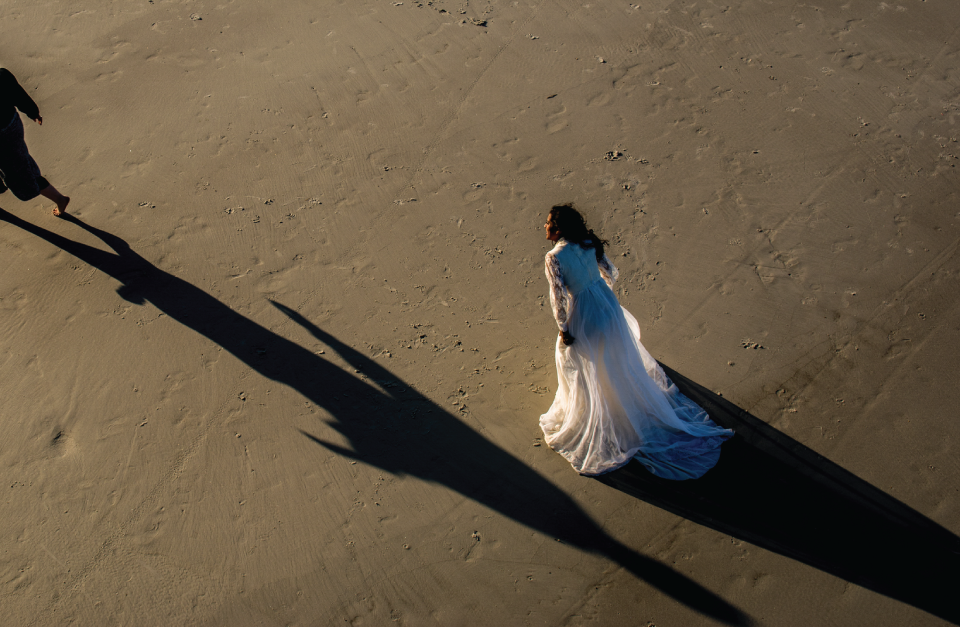 Artist: Hal Padgett
Genre: Photography
Bio: A native of the Florida panhandle, I moved to the First Coast 14 years ago. Neptune Beach and I make a good match. Most of my photos are snapped on the boardwalk, sands, and fishing pier in downtown Jacksonville Beach.
Piece: The Bride-To-Be
Piece Description: Looking down from the north railing of the pier.