Morning Breakout Sessions
10:15-11:15am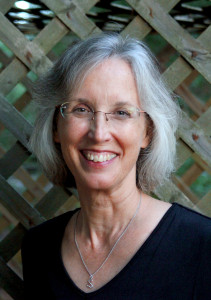 QiGong: Gentle Movement to Soothe Stress
Sponsoredby WJCT Public Broadcasting
River Terrace 2
QiGong is a graceful way to relax and unwind while improving balance and alignment. Simple to learn and easy to practice, this moving mediation can be done anywhere at any age. This session gives you tools to calm your mind while increasing flexibility.
Capacity (200)
Donna Henderson, L.Ac.,RN
Donna Henderson, L.Ac.,RN, licensed acupuncturist and registered nurse, leads QiGong classes for adults and children. She has practiced nursing more than 20 years and traditional Chinese medicine for 12 years. She is currently approved to teach acupressure classes and provide continuing education to massage therapists.

Decide, Create, Share
Sponsored by AARP
River Terrace 3
More information coming soon!
Understanding And Protecting Your Credit
Sponsored by VyStar Credit Union
City Terrace 12
During this session, VyStar Credit Union executives will discuss many aspects of credit, including how to review a credit report, how to improve your credit and how to protect your credit from others. The session will also include protecting your identity and hot to identify potential risks to yourself and your family, as well as current scams and what to look for. Participants will be able to ask question of the two executives pertaining to credit and protection. (Capacity 140)
Judy Walz
Judy Walz holds the position of Senior Vice President Marketing and Planning with VyStar Credit Union. Her responsibilities include marketing, advertising, product development and research for VyStar. She was instrumental in developing and introducing VyStar' s Money Makeover program to the Northeast Florida community.
Kathy Bonaventura
Kathy Bonaventura holds the position of Chief Lending Officer with VyStar Credit Union. Her responsibilities include consumer, mortgage and business lending. She has worked in various capacities within the lending industry for more than 25 years.

Exploring the Intersection of Spirituality and Mental Health
Sponsored by Baptist Health
City Terrace 11
In this presentation, attendees will learn about the relationship among mental health, religion, and spirituality, as well as mental health treatments that incorporate elements of spiritual practices.
Ellen Williams, PhD
Ellen Williams, PhD, is a licensed clinical psychologist and the administrator for behavioral health at Baptist Health System. Professionally, she would like to see mental health services in the North East Florida region expand. She also believes we need to integrate mental health professionals with primary care and specialty medical services. Ellen has a keen interest in spiritual practices and how they can improve mental health and general well-being.

Hearing Aids: Myths versus Realities
Sponsored by Jacksonville Hearing and Balance Institute
City Terrace 10
More information coming soon!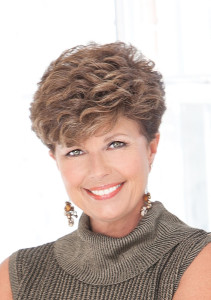 Which Dog Are You? Running with the Pack
Sponsored by Words of Wisdom
City Terrace 9
Through a humorous look at various canine breeds, Kim provides valuable tools to help attendees evaluate and address their own and others' strengths and weaknesses. This program will help attendees to be their best and appreciate the best in those with whom they live, work and play.
Kim Skinner, Speaker, Author, Educator
Kim Skinner has inspired and delighted diverse audiences for over 25 years. Drawing on her background in behavioral science and special education, Kim uses storytelling and humor to convey her message, entertaining her audience as she provides practical steps for change.
With more than 2,500 speeches, seminars and workshops to her credit, Kim has been featured in events from coast to coast and as far away as India. A native Texan, she holds a bachelor of sociology degree and a master's degree in special education from Vanderbilt University.

Bio Identical Hormone Therapy for Women
Sponsored by Baptist Health
City Terrace 8
More information coming soon!
Does Your Shoe Fit?
Sponsored by Podiatry Associates of Florida
City Terrace 7
More information coming soon!
Advanced Therapy for Acute Stroke
Sponsored by Baptist Health
City Terrace 6
More information coming soon!
Afternoon Breakout Sessions
1:15-2:15pm
Power Your Healthy Diet with Peanuts and Peanut Butter
Sponsored by the Florida Peanut Producers Association
River Terrace 3
More information coming soon!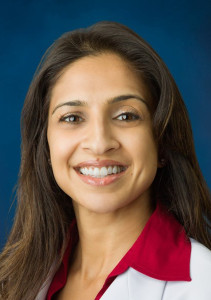 Mind, Body and Spirit-How Our Thoughts and Emotions Affect Our Health
Sponsored by Baptist Health
City Terrace 11
In this session, you'll discover how your mind and body are interconnected and how your thoughts and body's response to stress directly affect your health. Dr. Shaw will teach you techniques to promote natural healing within your body, by increasing your ability to relax. You'll realize that in order to truly heal your body, you need to begin with your mind.
Mona Shah, MD
Mona Shah, MD, is board-certified in holistic medicine and cardiology. She graduated from the University of Chicago Medical School in 1999 and then specialized in cardiology at the Ohio State University. Dr. Shah became board certified in holistic medicine because she realized that when patients made nutritional changes, and learned how to cope with stress, their heart health improved.
Mona works with patients to fully understand the connection between their lifestyle and heart health. And if patients prefer natural remedies, she integrates vitamins and supplements with their prescribed medications.

Headache- It's Not the Nail!
Sponsored by Baptist Health
City Terrace 10
More information coming soon!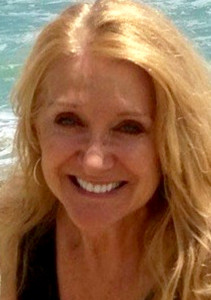 Are you Headed for an Energy Crisis? Deceptively simple Strategies to Manage Your Energy- Not Your Time!
Sponsored by Baptist Health
City Terrace 9
In this presentation, you'll take your current stress temperature, to see where your life is being thrown out of balance. Then you'll learn how to swing the pendulum back to the middle by focusing on your personal energy. By using the simple techniques taught in this session, you'll be able to rejuvenate yourself and build physical, emotional, and mental resilience.
Kym Dunton, RN, BA, IBCLC
Kym Dunton is the coordinator of women's health at Baptist Health, where she focuses on wellness and optimal health for women. She also teaches aqua fitness and Nordic walking classes, with participants ranging from age 20-102!
A motivational speaker, Kym has been a presenter at the Florida Governor's Conference on Women's Health and has spoken previously at Speaking of Women's Health National Conference in Jacksonville. She is also a past recipient of "Great 100 Nurses of Northeast Florida" award.

Laugh When You Want To- Go When You Want To! (Without Leaking)
Sponsored by Brooks Rehabilitation
City Terrace 8
More information coming soon!