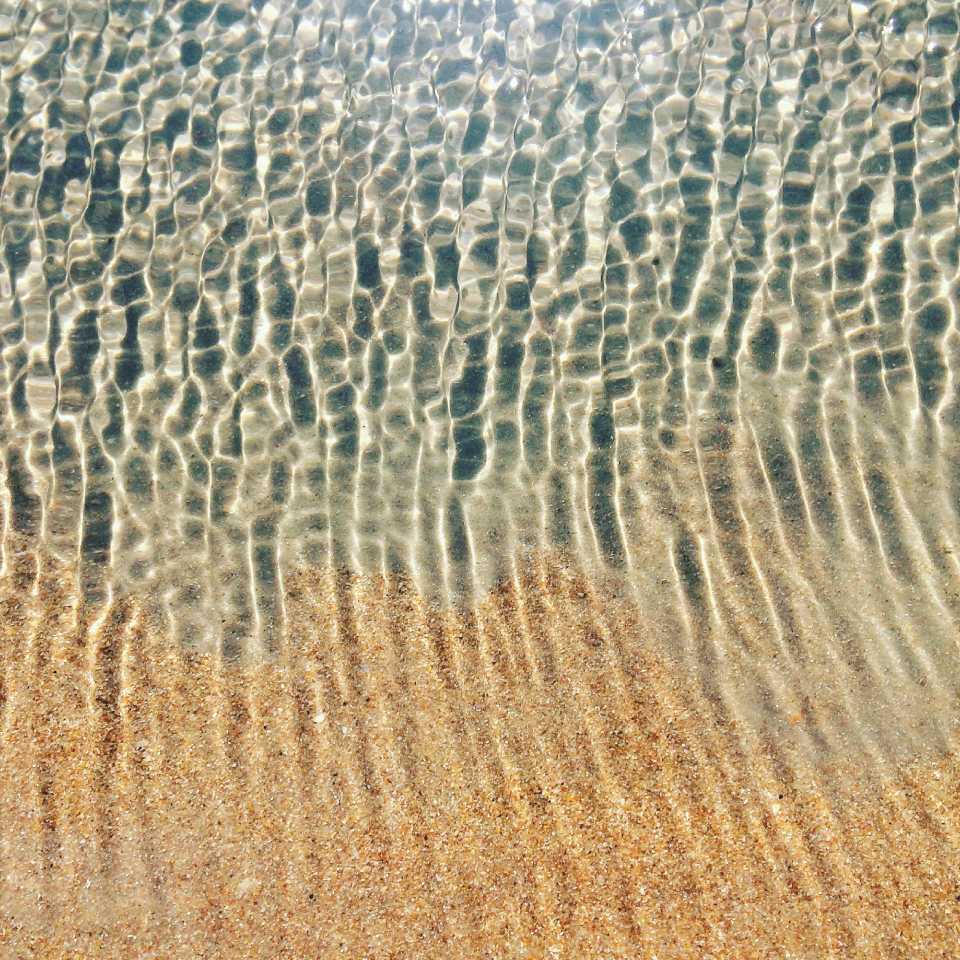 Artist: Kim Tippin
Genre: Photography
Bio: I am an enthusiastic amateur photographer who loves being outdoors. Taking photos requires that I keep my eyes open and see the landscape as it is in each special moment.
Piece: In the Shallows
Piece Description: Ocean detail at Washington Oaks State Park. I love the interplay of light and textures.