Morning Breakout Sessions I
10:00-10:50am
The breakout sessions will be held in City Terrace and in River Terrace.
Pick your favorite room since you'll only have time for one!
Speakers and doctors are subject to change.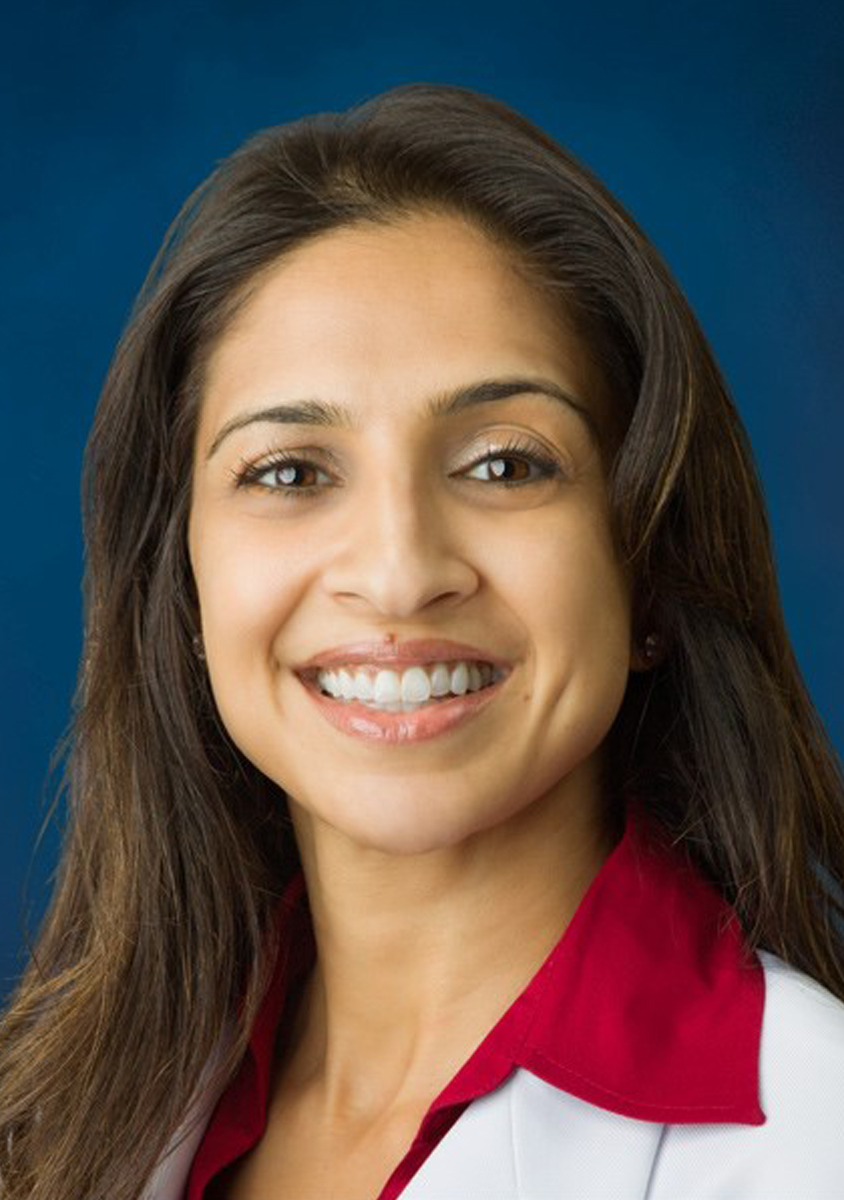 Stress-Proof Your Heart: Protect Your Heart From Chronic Stress
Sponsored by Baptist Heart Specialists
City Terrace 12
A little stress is unavoidable, but long-term stress can increase the risk of heart disease in most people. Find out how your blood pressure, heartbeat and overall heart risk are affected by stress, and what you can do to minimize your chances of developing heart trouble – including simple tips to allow your body's relaxation response to effectively counter your stress response. (Capacity 140)
Mona Shah, MD
Mona Shah, MD, is a cardiologist with Baptist Heart Specialists and the only physician in northeast Florida who is board certified in both cardiology and holistic medicine (American Board of Integrative Holistic Medicine, or ABIHM). Her areas of expertise include heart disease prevention, women's heart health and non-invasive cardiac testing.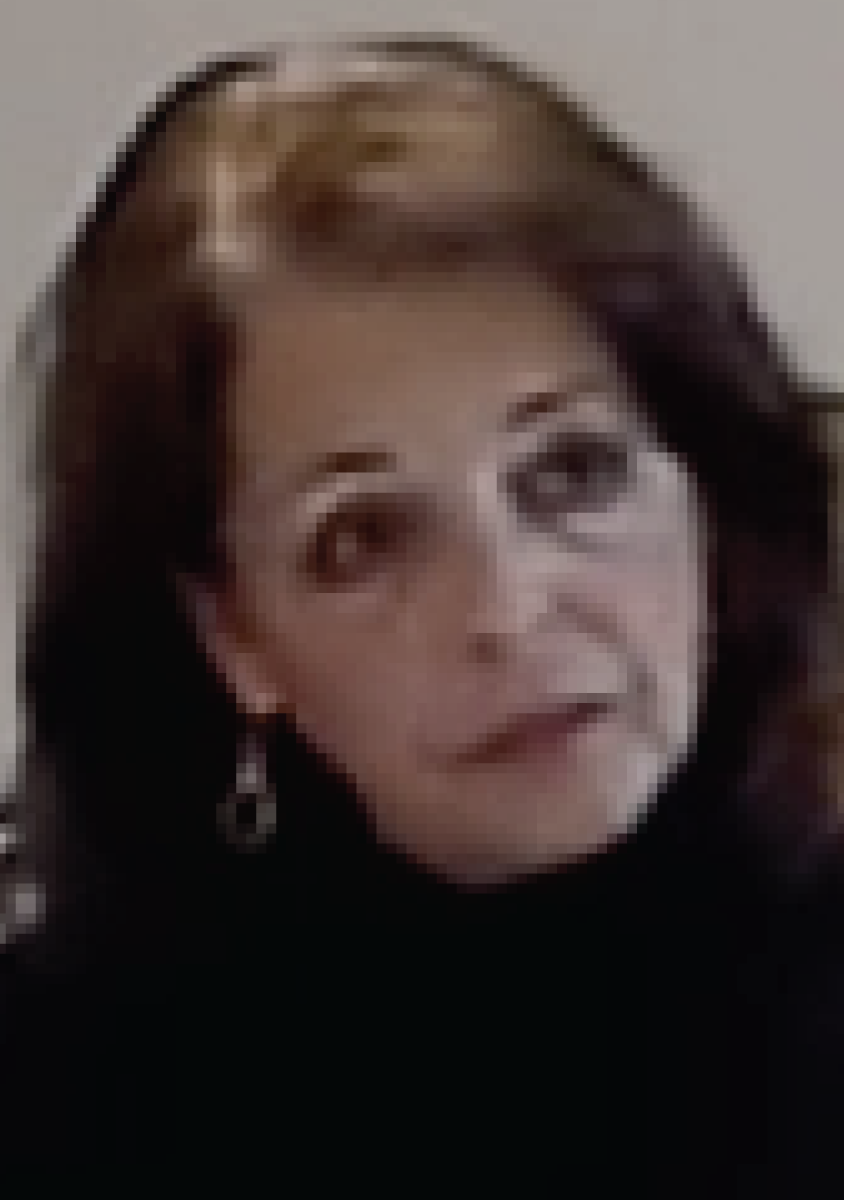 Up Close & Very, Very Personal: A Patient's Experience: Intimate Wellness & Urinary Stress Incontinence
Sponsored by CMA,Center for Modern Aesthetic Medicine
City Terrace 11
Hear this passionate and personal story of a woman's experience with urinary stress incontinence and the secret she carried. Although an estimated 200 million worldwide are affected by painful sexual intimacy and bladder control problems, many women suffer in silence. This frank and honest account of successful treatment will inspire women to speak out about these issues and consider new medical laser options. At the end of the presentation, Korrie Pujadas, ARNP, FNP-BC with CMA, will answer medical questions regarding laser therapy for intimate wellness. (Capacity 90)
Janice Gendreau
Janice Gendreau is a public relations and marketing consultant who has 30 years' experience as a communicator and professional wordsmith, yet urinary stress incontinence left her at a loss for words to ask for help. Her journey led her to Dr. Konika Schallen, MD, a pioneering researcher and specialty trained physician who has brought this effective, advanced, and sophisticated aesthetic technology to CMA patients right here in Jacksonville.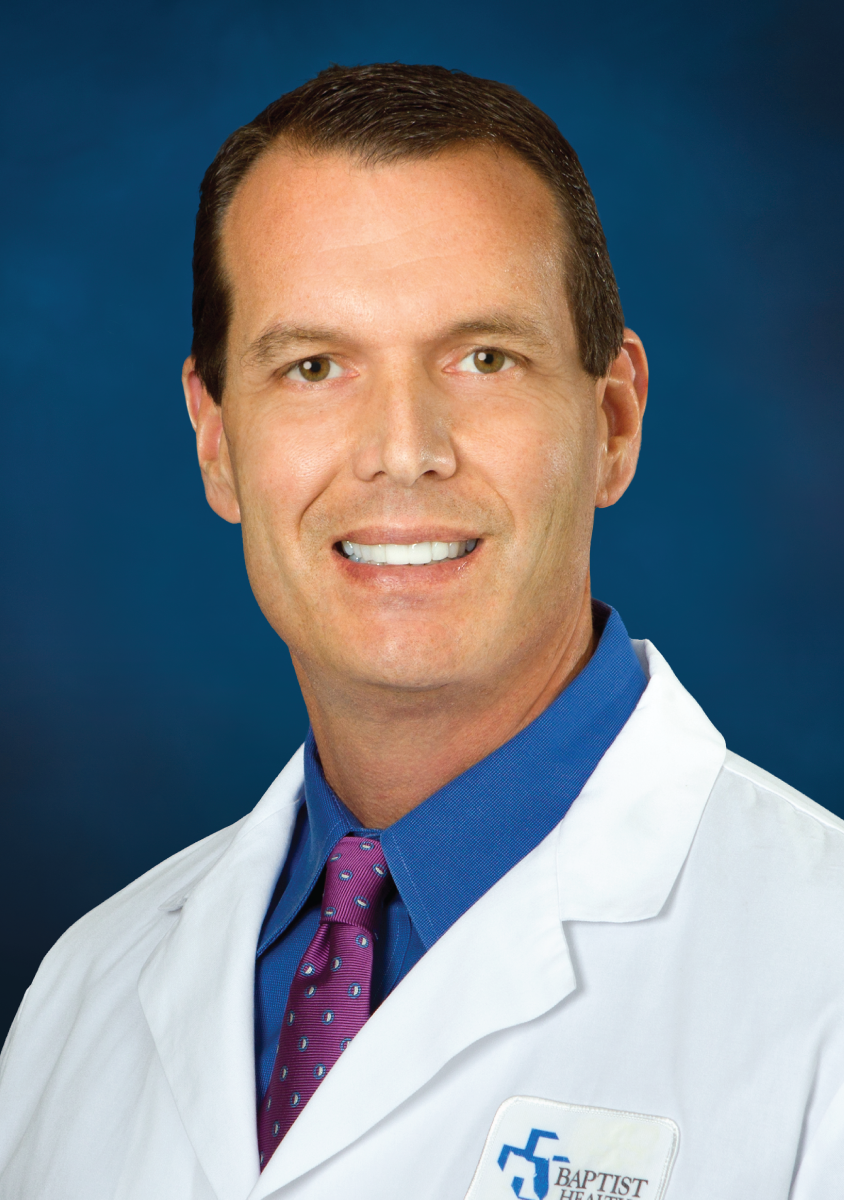 Sleep Better Every Night, Feel Better Every Day
Sponsored by Baptist Health Heart Specialists
City Terrace 10
Do you have trouble falling asleep? Is your sleep disrupted by discomfort? Sleep is an essential component of your well-being. Lack of sleep can affect every area of your life, from memory to diet and metabolism. Learn how to make it easier for you to get a good night's rest. You might be surprised that other symptoms are alleviated with good sleep. (Capacity 90)
Peter Nassar, MD, FAASM, FCCP
Peter Nassar, MD, FAASM, FCCP, is Medical Director at Jacksonville Sleep Center. Dr. Nassar is board certified by the American Board of Sleep Medicine, and he practices sleep medicine at Baptist Health.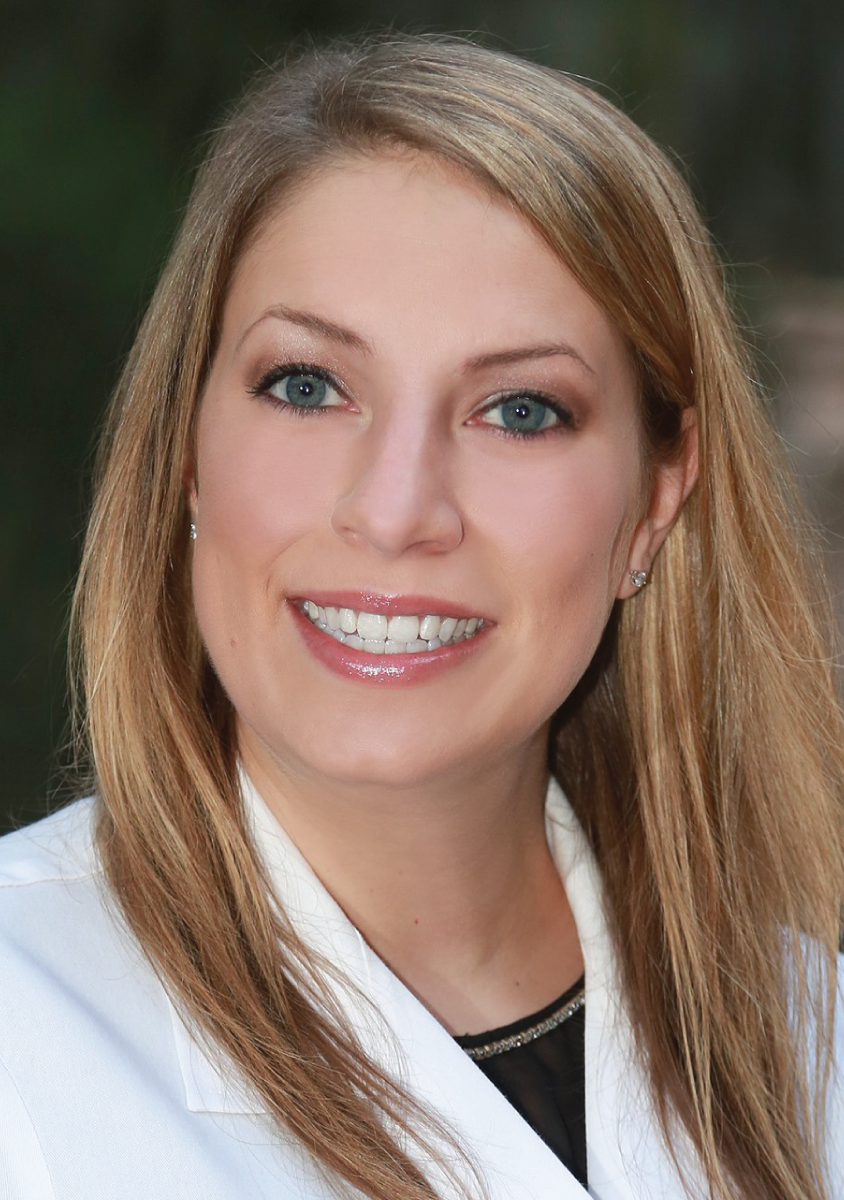 Genetic Testing
Sponsored by FABEN Obstetrics & Gynecology
City Terrace 9
Genetic testing – what is it, should you consider it and what are your screening choices? Changes in routine screening requires guidance. Genetic results have personal impact – education is needed and, possibly, long-term management. Find out what this new expanding frontier of medicine means to women. Should you – or not? Find out. (Capacity 140)
Dawn M. Mormak, MD
Dawn M. Mormak, MD, is eligible for board certification in OB/GYN. She graduated with a BA in Modern Languages from Clemson University, a MD degree from the Medical University of South Carolina, and completed her residency at University of Florida/UF Health Jacksonville. Dr. Mormak is a member of the American College of Obstetricians and Gynecologists, Duval County Medical Society and American Medical Association. Her special interests are in patient/physician advocacy, women's health maintenance, and minimally invasive surgery.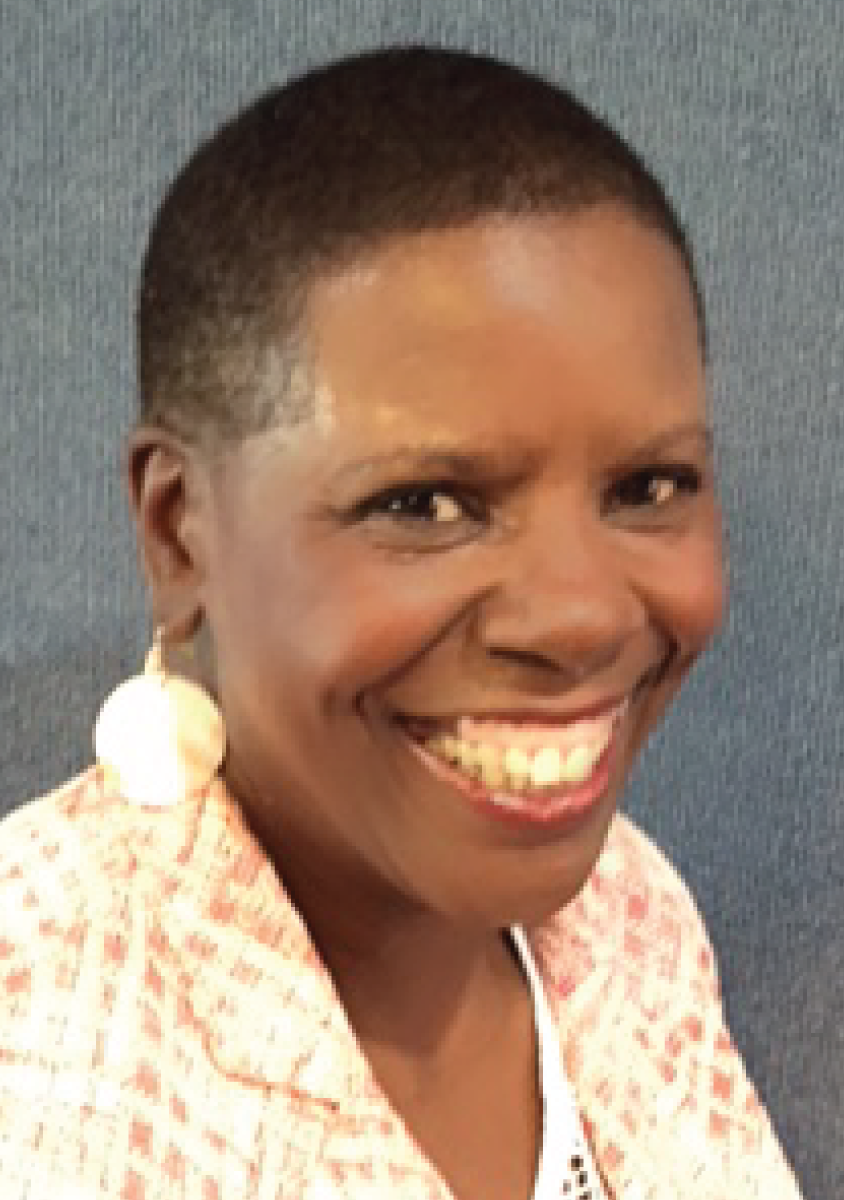 Disrupt Aging: Be Active, Healthy & Happy As We Get Older
Sponsored by AARP
City Terrace 8
If you didn't know your age, how old would you be? How can we disrupt some of the stereotypes about getting older? Participants will learn how to push back on this whole idea of getting older. Also we will discover ways to live fully at every age. (Capacity 90)
Justine Conley
Justine Conley is committed to helping people of all ages live their best lives. As the Associate State Director for Outreach and Advocacy for AARP Jacksonville, she coordinates and implements all local programs. We at AARP are advocates for people 50+ and living their best lives.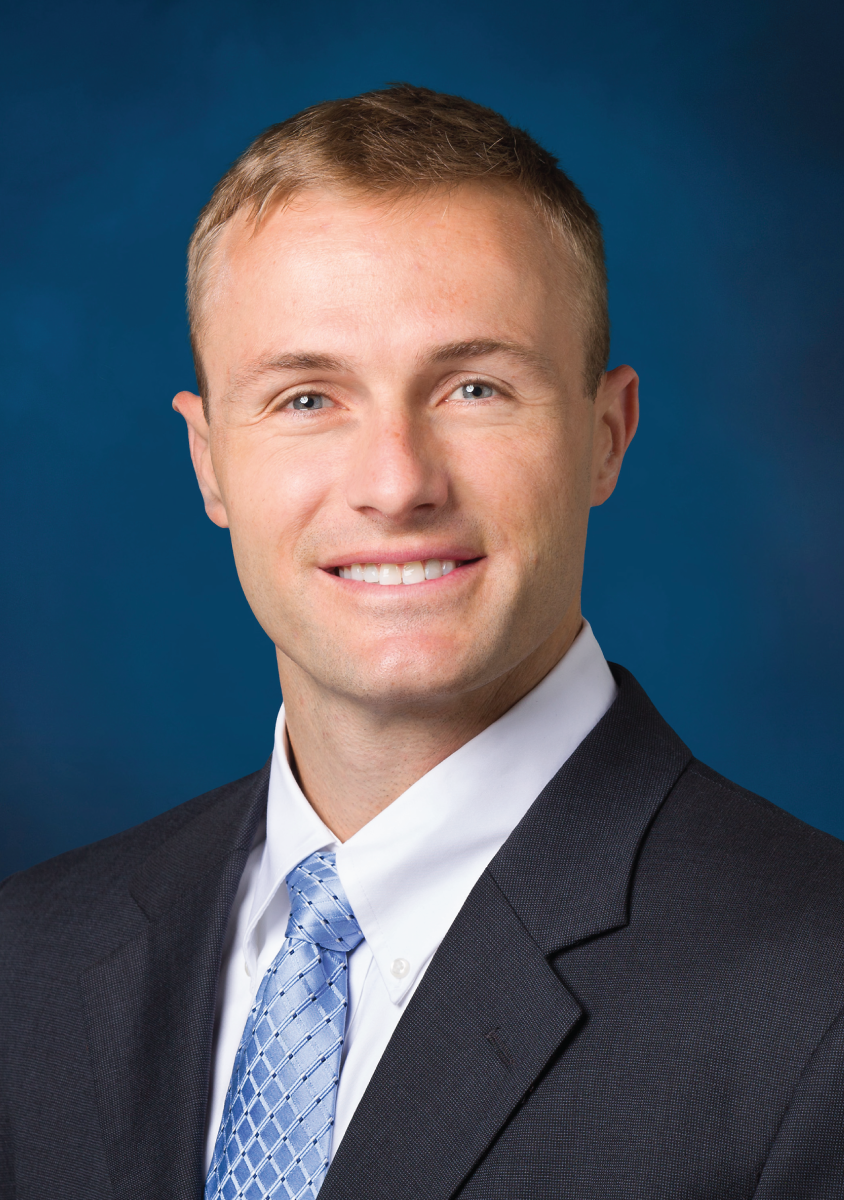 The Bionic Woman…The Latest in Robotic Surgery for Hips and Knees
Sponsored by Jacksonville Orthopaedic Institute
City Terrace 7
Do you think you have symptoms of arthritis? Have you ever wondered what causes arthritis? Have you heard about the different options for treating arthritis? In this presentation, Dr. Frykberg will help you understand arthritis, what level of activity you should pursue with arthritis and the functional limitations to preserve the joint, including the latest and most innovative advances in hip and knee replacement surgery. (Capacity 140)
Brett P. Frykberg, MD
Brett P. Frykberg, MD, grew up in Jacksonville and is very happy to be back in town helping our community. Frykberg trained at the top hospital in the world for joint replacement, the Hospital for Specialty Surgery in New York City and brings new technology and procedures in hip and knee replacement surgery to Jacksonville Orthopaedic Institute.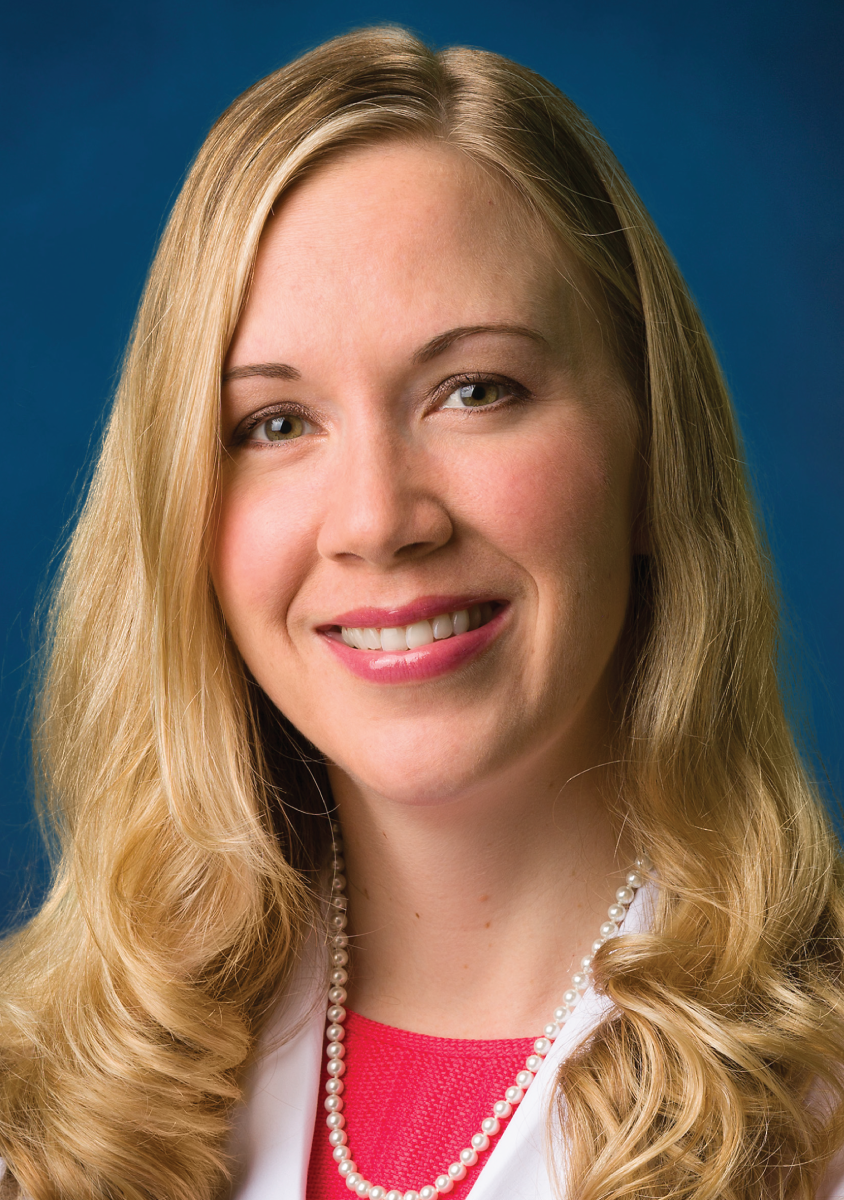 What You Can Do to Help Prevent Breast Cancer
Sponsored by Baptist MD Anderson
City Terrace 6
Breast cancer deaths have dropped steadily since the 1990s thanks to early diagnosis and better treatments. More awareness and timely screenings can save more lives. Find out from medical oncologist Jessica Sullivan what you can do to prevent breast cancer and to detect it when it's easier to treat. (Capacity 90)
Jessica Sullivan, DO
Jessica Sullivan, DO, is passionate about women's oncology issues, including bringing the latest in breast cancer treatment to her patients. Dr. Sullivan hopes that one day cancer will be treated as a chronic illness, much like diabetes or heart disease. She trained in hematology and oncology at Shands Hospital in Gainesville and is part of Baptist MD Anderson, where she helps patients and families find cutting-edge therapies in a supportive environment.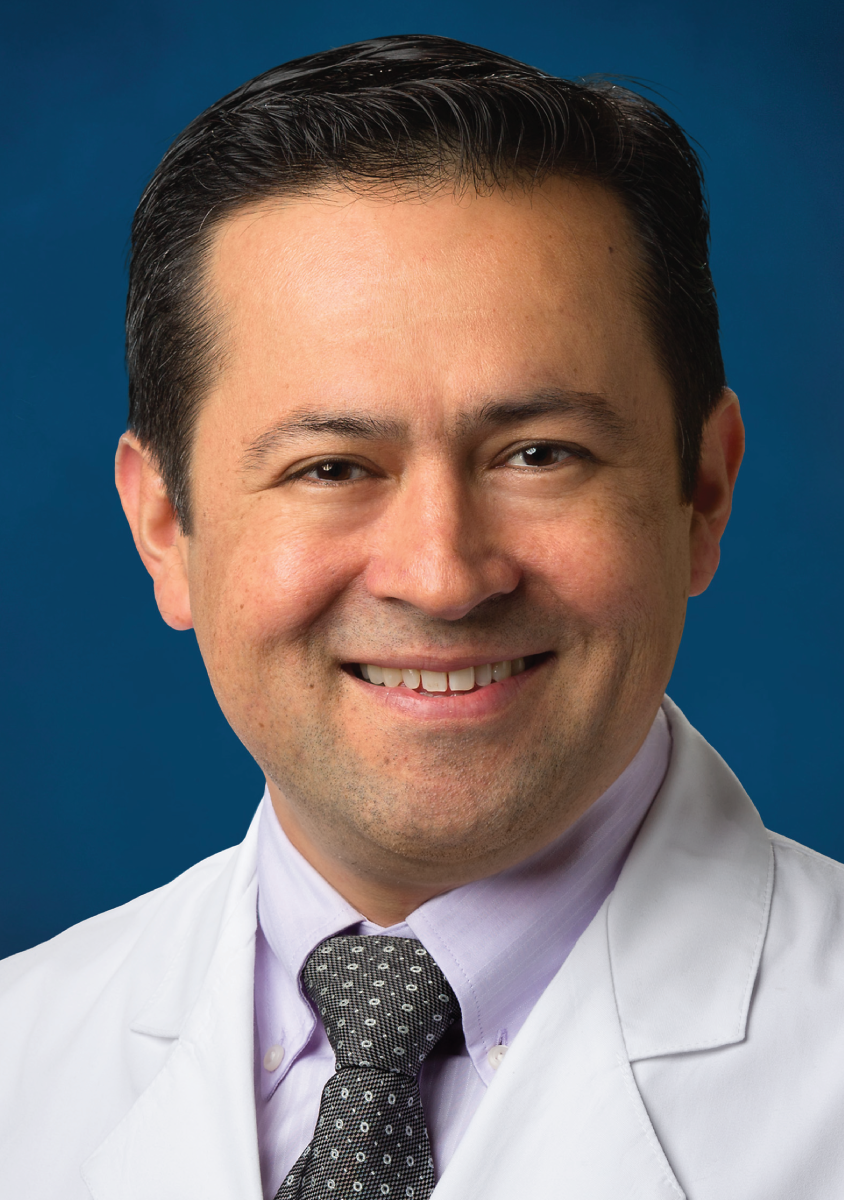 Break Free From Bad Habits By Trading Them For Good Ones!
Sponsored by Baptist Primary Care
City Terrace 5
You know what to do, but it's hard to do it when you're busy with the same old unhealthy cycle. Learn from a family doctor how to replace your bad habits with good ones and rewrite the course of your health. All major causes of death can be prevented in part by making healthier choices, but how do you change old habits? This talk will help you zero in on the triggers that drag you down the same pattern of behavior, despite your best efforts to change. Say goodbye to old habits and say hello to new, healthy habits! (Capacity 140)
Francisco Martinez-Wittinghan, MD, PhD
Francisco Martinez-Wittinghan, MD, PhD, from Baptist Primary Care in Nocatee, has a special interest in helping patients break old habits and replace them with healthy habits. He believes understanding and partnership with your doctor are essential to well-being.

Morning Breakout Sessions II
11:05-11:55am
The breakout sessions will be held in City Terrace and in River Terrace.
Pick your favorite room since you'll only have time for one!
Speakers and doctors are subject to change.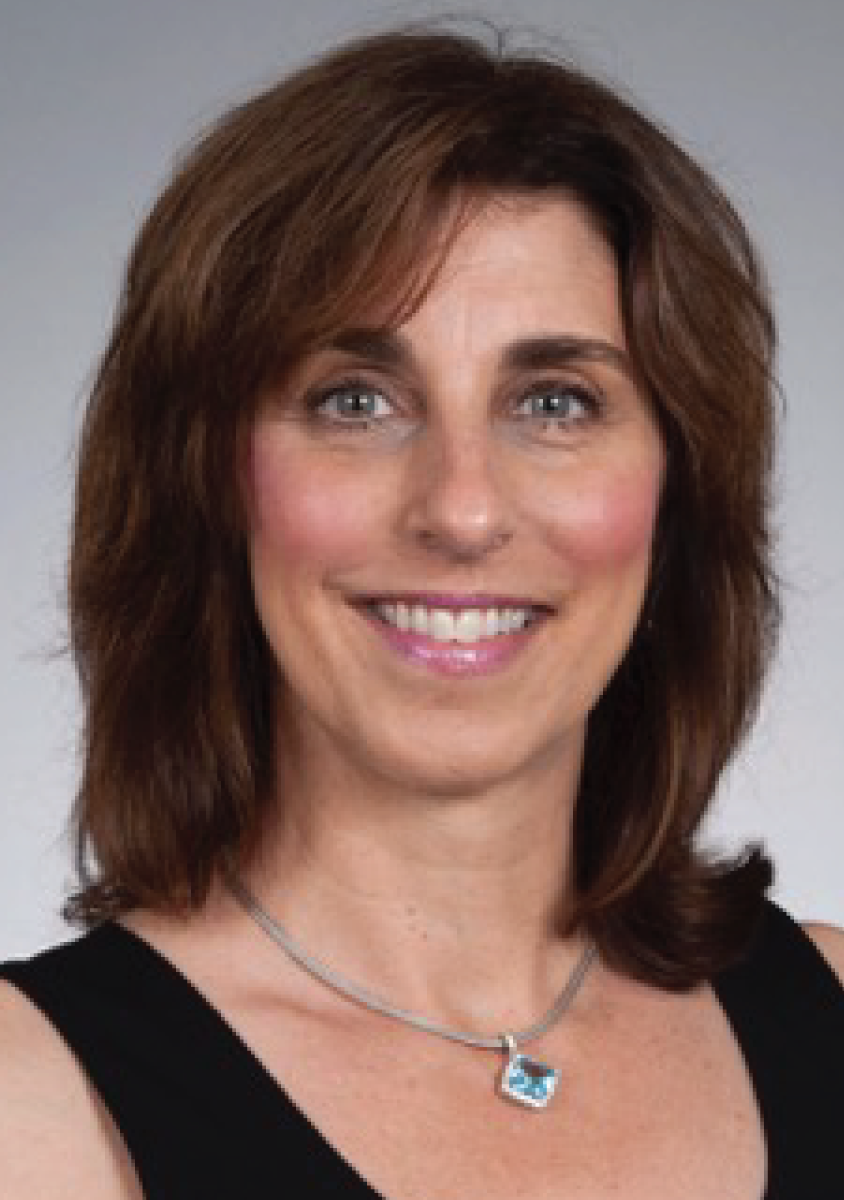 Energizing Chair Yoga & Meditation
Sponsored by Baptist Beaches
River Terrace 2
Learn simple self-care Yoga postures that will help you feel better! Experience a guided meditation and re-connect with your well-being. Join us to feel the difference as you practice breathing, movement, and awareness. (Capacity 200)
Lisa Long, B.S.,E-RYT 500
Lisa Long, B.S.,E-RYT 500, has been helping others connect with their breath and feel better for over 30 years. She teaches at international Yoga gatherings as well as writes about life's delicious essence while creating products for live events, print, web, and television.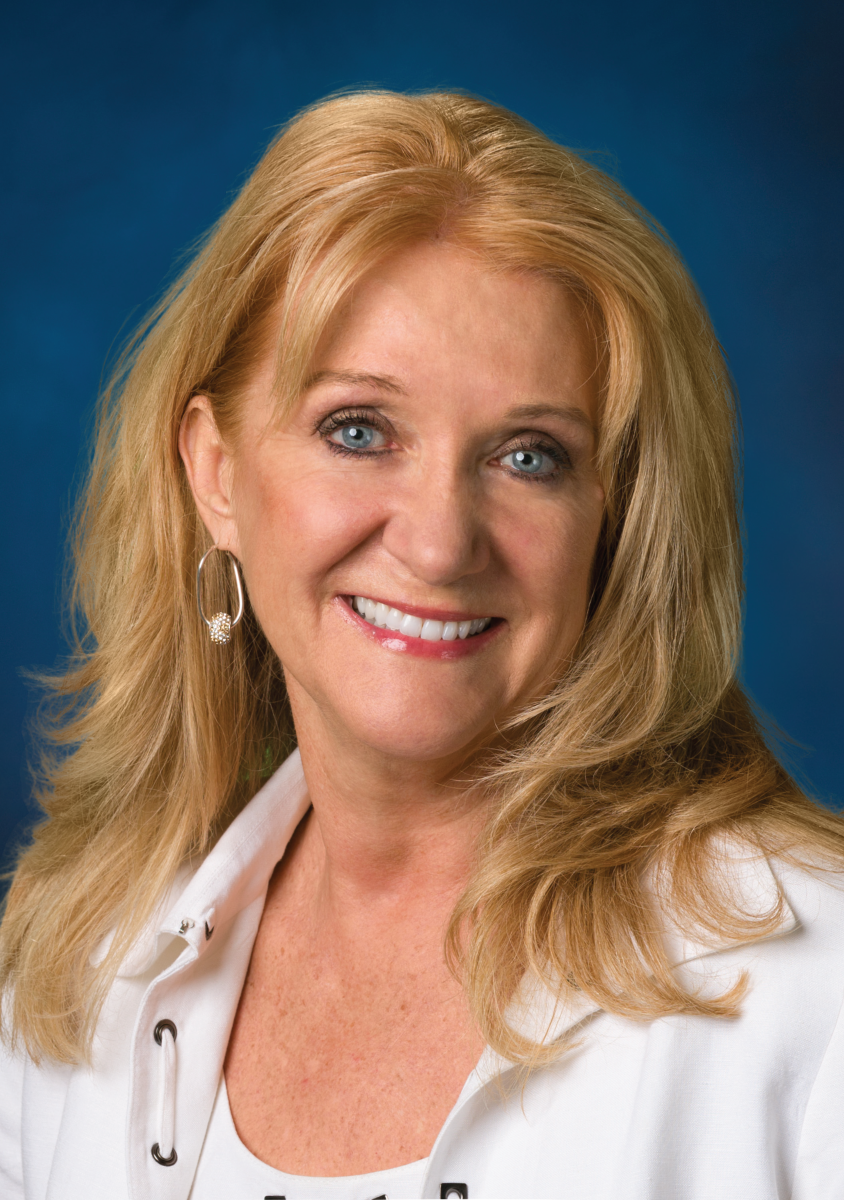 Why Can't Everyone Just Act Like Me?
Sponsored by Baptist Health
City Terrace 12
We often hear that "birds of a feather flock together". On the other hand, we hear that opposites attract. Why is it that some people are so easy to get along with, and others are just plain difficult? Attend this humorous, enlightening presentation to learn more about your own behavior style and how best to deal with other styles. Simply learning to speak the "universal language of behavior" will help reduce conflict and stress and facilitate win-win situations. (Capacity 140)
Kym Dunton, RN
Kym Dunton, RN, is Senior Consultant of Women's Health Strategy at Baptist Health and a motivational speaker. Kym has been a presenter at the Florida Governor's Conference on Women's Health and has spoken at Speaking of Women's Health National Conference in Jacksonville. She is also a past recipient of the "Great 100 Nurses of Northeast Florida" award.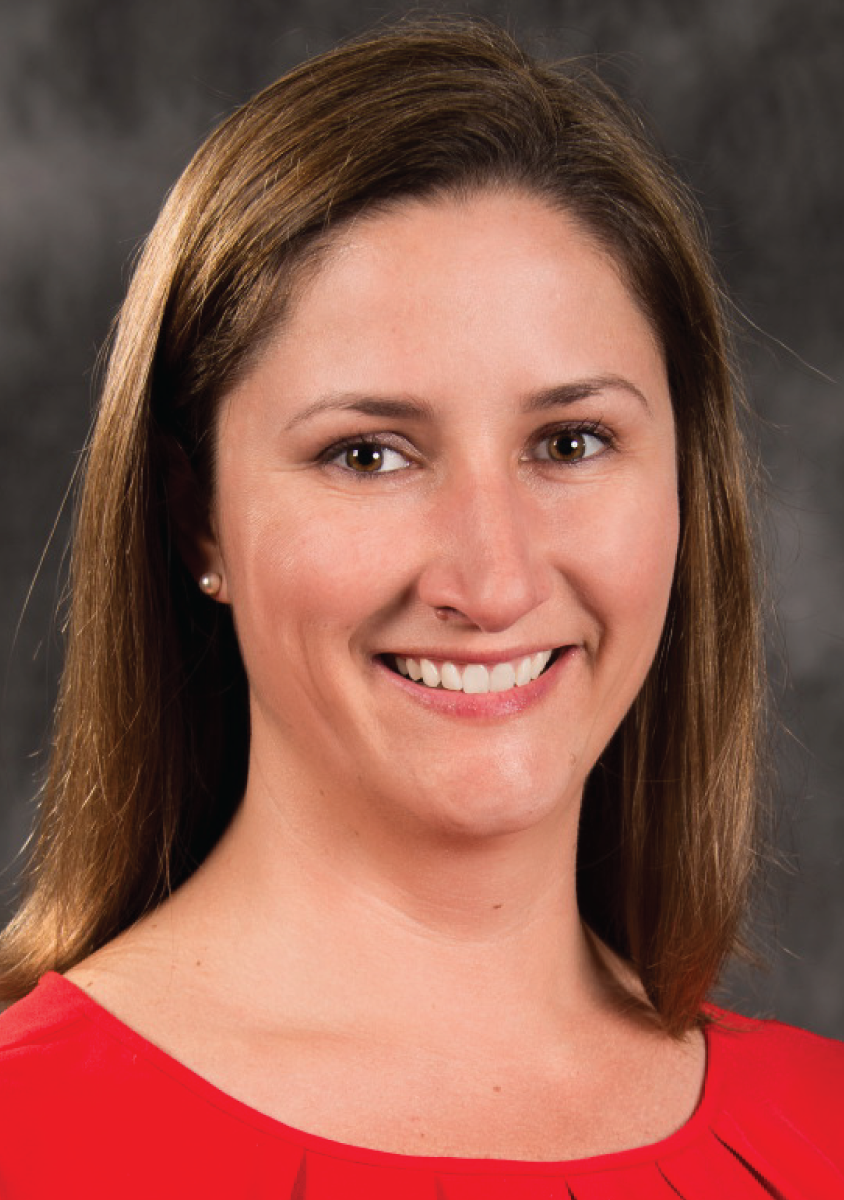 Irritable Bowel Syndrome: Getting Down & Dirty with IBS
Sponsored by Borland-Groover Clinic
City Terrace 11
Irritable Bowel Syndrome is a condition that affects nearly a quarter of the population and is often under diagnosed. Dr. Manolakis will address typical features such as bloating and bowel habit changes, as well as more concerning symptoms that require further evaluation. (Capacity 90)
Catherine Manolakis, MD
Catherine Manolakis, MD, has a clinical research background in Irritable Bowel Syndrome and Inflammatory Bowel diseases. Since completing her training in Gastroenterology, Dr. Manolakis has been with the Borland-Groover clinic, where she is able to put her research background into practice. Additionally, she has been with Baptist-MD Anderson since its opening in November 2015.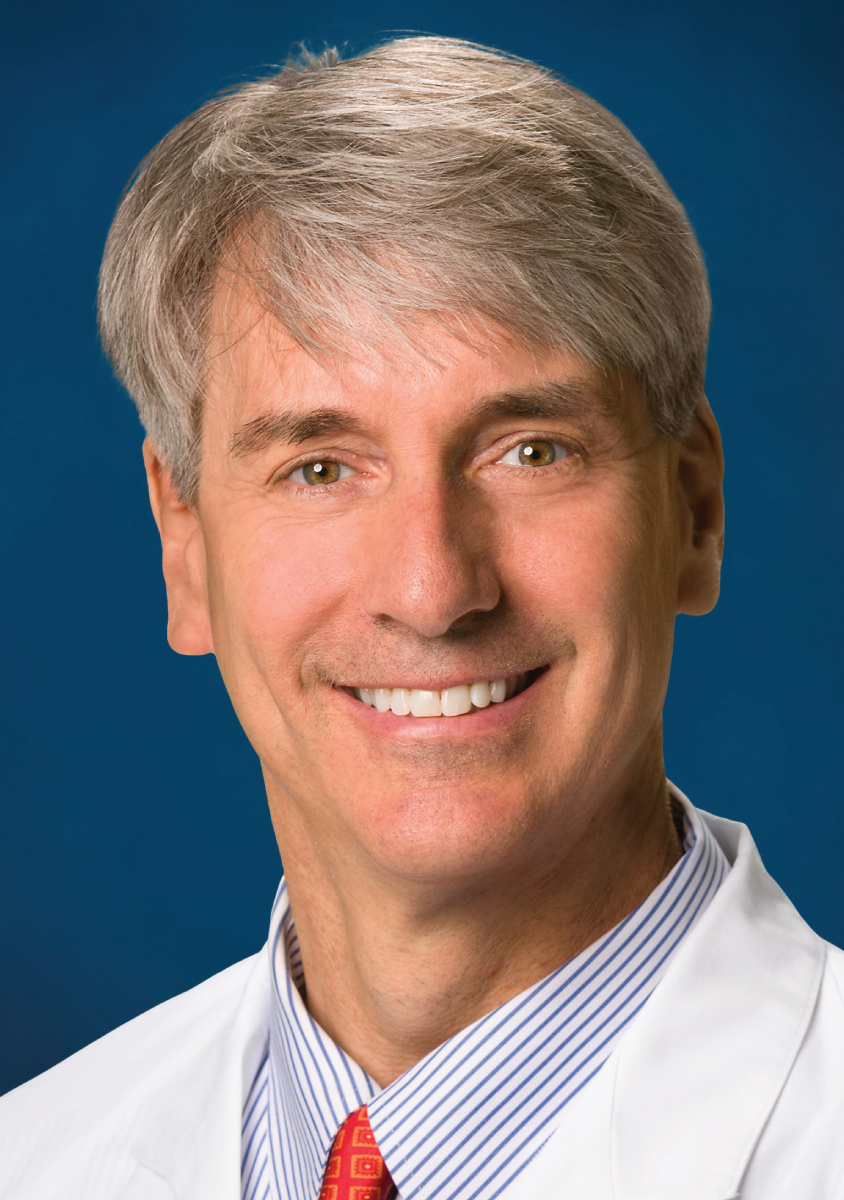 It's not all in your Head! – Functional Strategies for Combating Allergies & Sinusitis
Sponsored by Baptist ENT Specialists
City Terrace 10
Have you suffered for months or years with chronic allergies or sinusitis? Join Dr. Walker as he discusses practical strategies that can be used when over-the-counter and prescription medicines aren't controlling symptoms and recent advances in management, including allergy drops and in-office sinus treatments. (Capacity 90)
Paul Walker, MD
Paul Walker, MD, is a board certified Ear, Nose and Throat (ENT) surgeon with Baptist ENT Specialists in Fleming Island. He is a fellow of The American Academy of Otolaryngic Allergy and a member of The Institute for Functional Medicine. His office offers innovative testing and treatment for allergies and chronic sinus disorders. He specializes in minimally invasive office procedures, including balloon sinuplasty.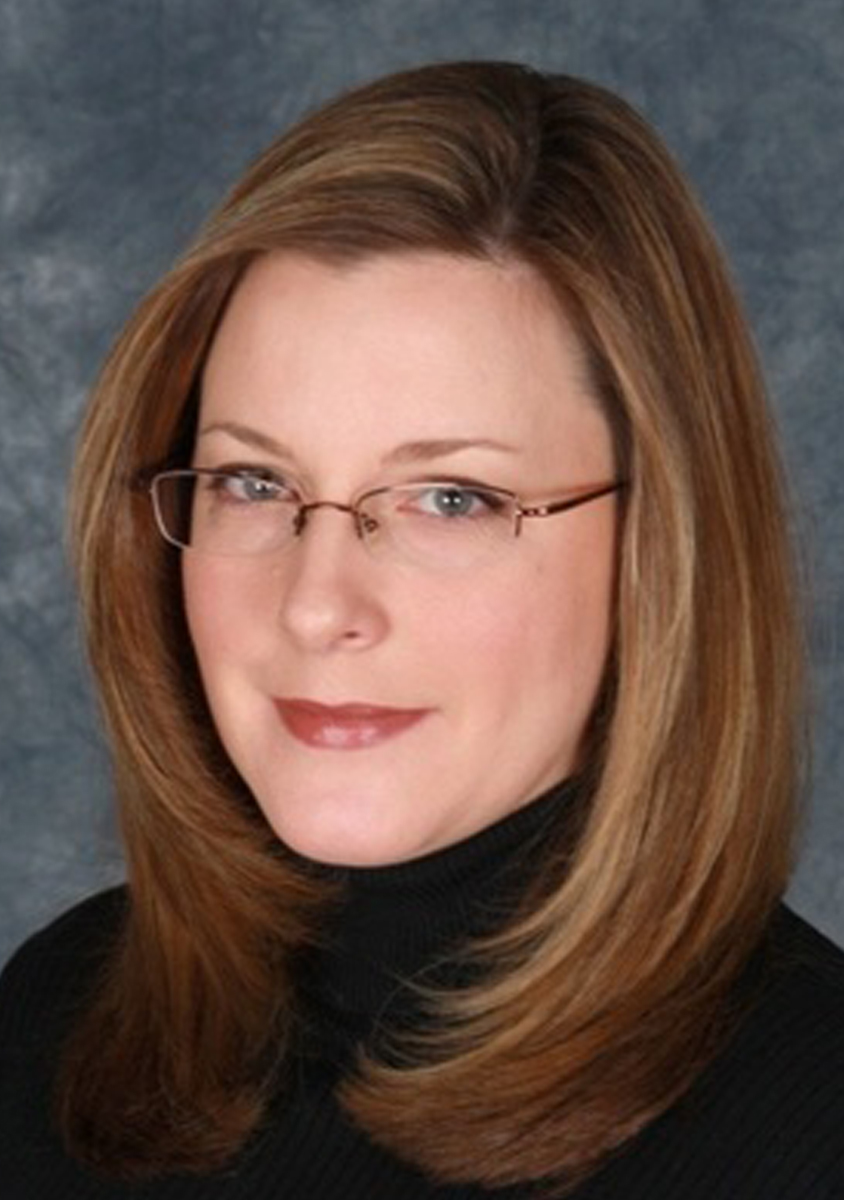 The Future of Headache Medicine: Medications & Beyond
Sponsored by Baptist Health
City Terrace 9
Exciting advancements are being made in the treatment of migraine with the release of new medications on the horizon. In addition, there is tremendous evidence supporting the benefits of non-medication therapies, including stimulation therapy, physical therapy, biofeedback, meditation, and numerous other modalities. Please join me to learn how to take control of your headaches and take back control of your life. (Capacity 140)
Erin Doty, MD
Erin Doty, MD, is a board-certified Neurologist and Headache Medicine Specialist who has practiced in Jacksonville since 2004. She has an active clinical practice, conducts clinical trials for pharmaceutical discovery, and educates healthcare providers in our region about migraine treatments.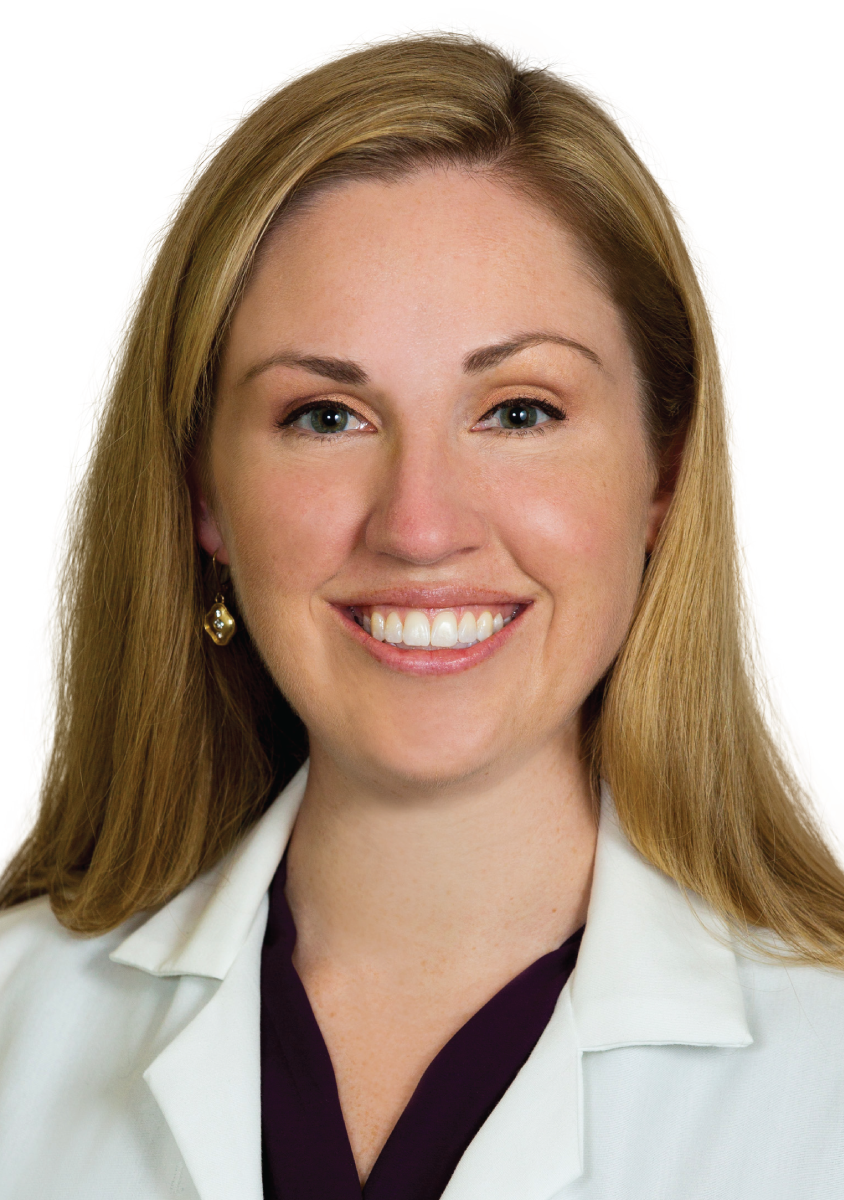 The Naked Truth! How To Have Sensational Skin at Any Age & How To Protect It
Sponsored by Dermatology Specialists of Florida & Aqua Medical Spa
City Terrace 8
Every woman wants to look and feel her best at any age; so as we enjoy the great outdoors here in Florida and our skin begins to show signs of maturity, wouldn't you like to learn which anti-aging and sun protection products actually work? Are you confused about sunscreen…which type of sunscreen is best for your skin, won't clog your pores or cause you to break out? Does SPF matter? How do you know which number is best for your skin type…does a higher number mean it will provide better protection? As a female dermatologist, board certified in a specialized field of skin health, Dr. McGentrick's years of training and hands-on experience allow her to share helpful skin care and beauty tips with you. Skin cancer is a deadly disease if not caught early. Melanoma is one of the most common forms of skin cancer; but it is 100% curable if caught early. Knowing what to look for can save your life. (Capacity 90)
Joanna McGentrick, MD
Joanna McGentrick, MD, was born and raised in Winter Haven, Florida. She received her undergrad degree from the University of Florida and her Medical Degree from the University of Chicago School of Medicine. She specialized in Dermatology at the University of Wisconsin, where she served as Chief Resident. She is board-certified by the American Academy of Dermatology. Dr. McGentrick is happily married to John and the proud mom of Coraline and Jack.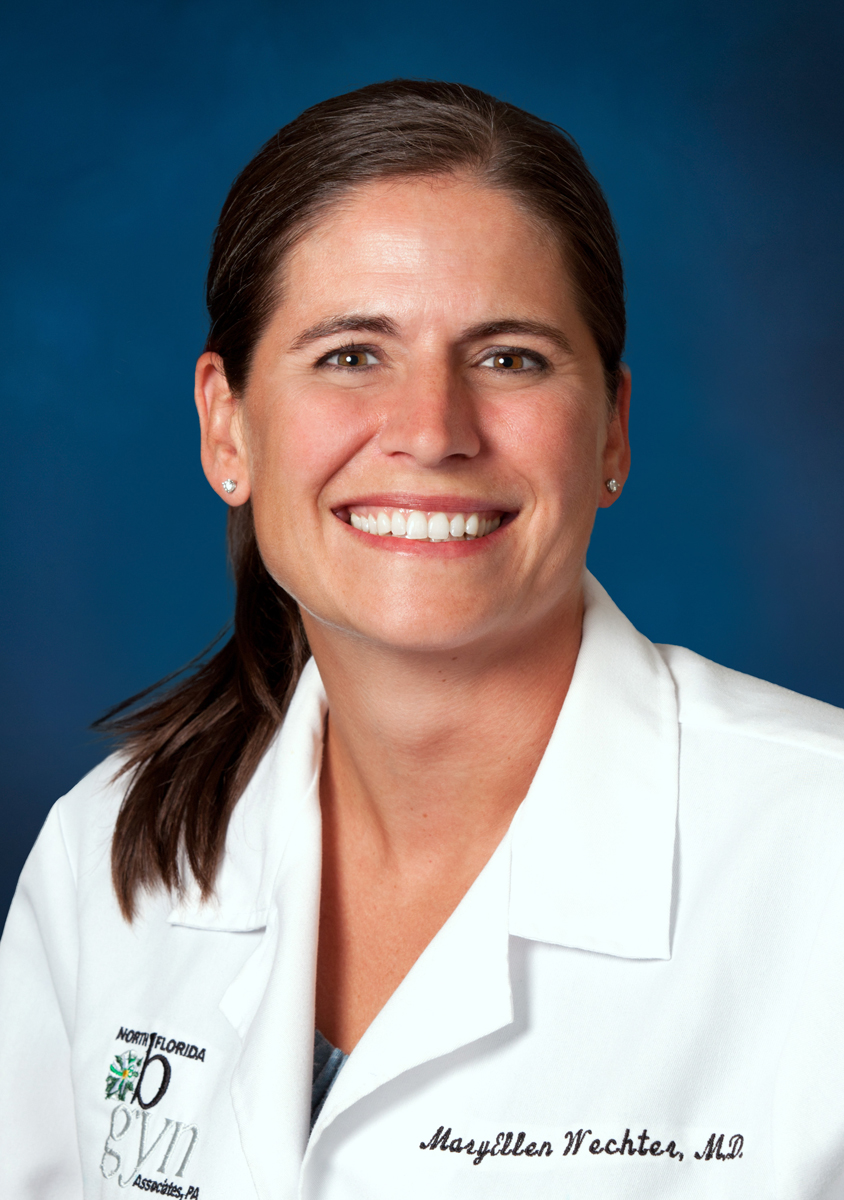 You Don't Have To Go With The Flow: Free Yourself From Heavy Periods, Pain & Abnormal Bleeding
Sponsored by Baptist Health
City Terrace 7
Have you experienced menstrual bleeding after menopause, during unexpected times, or had periods that last longer than seven days? Know when it's time to talk to a doctor and find out what options are available for effective treatment. Get into those white pants again without worry! (Capacity 140)
Mary Ellen Wechter, MD, MPH
Mary Ellen Wechter, MD, MPH, is a gynecologist with North Florida OB/GYN, practicing at Baptist Jacksonville and in Mandarin. Dr. Wechter specializes in fibroids, abnormal bleeding, vulvar diseases, and the use of laparoscopy, hysteroscopy and robotics (minimally invasive gynecologic surgery) for the treatment of noncancerous gynecologic problems.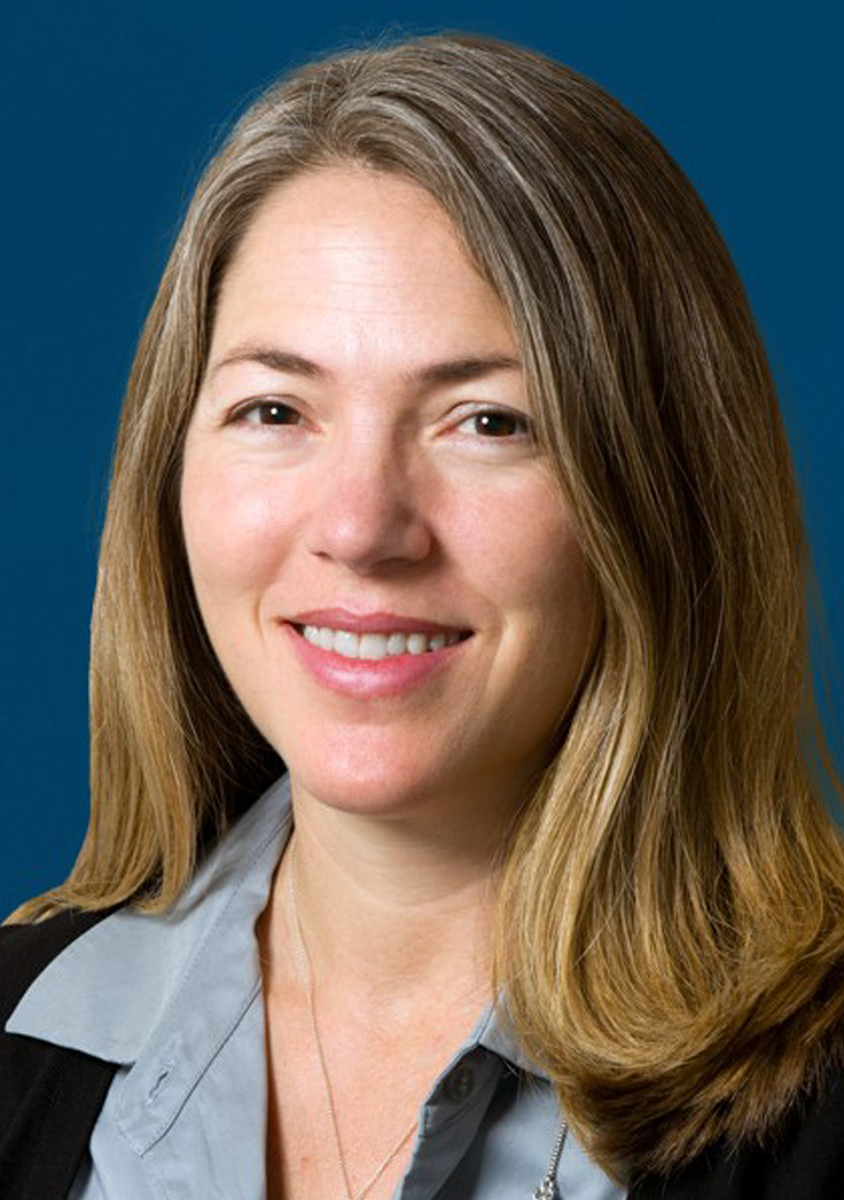 What Is Mindfulness, & What Can It Do For Me?
Sponsored by Baptist Behavioral Health
City Terrace 6
Mindfulness is a way of looking at the world, and it can change your life in powerful ways. You don't have to meditate for a long time to get the benefits of learning to live in the present moment. By changing your awareness, you can change the way you interact with the world in positive ways. In this talk, Dr. Ellen Williams will discuss the richness of experience you can get when you focus on what's happening now, and do not get distracted by the many demands that you have on your life. Learn to be at peace with what's going on in any situation. (Capacity 90)
Ellen Williams, PhD
Ellen Williams, PhD, is a psychologist and an administrator for Baptist Behavioral Health. She has studied mindfulness for years and seen the benefits in her own life and in other people's outlook on life. She teaches mindful meditation at the Jewish Community Alliance and encourages her colleagues and staff to teach at other venues around town.

Afternoon Breakout Sessions
1:15-2:00pm
The breakout sessions will be held in City Terrace and in River Terrace.
Pick your favorite room since you'll only have time for one!
Speakers and doctors are subject to change.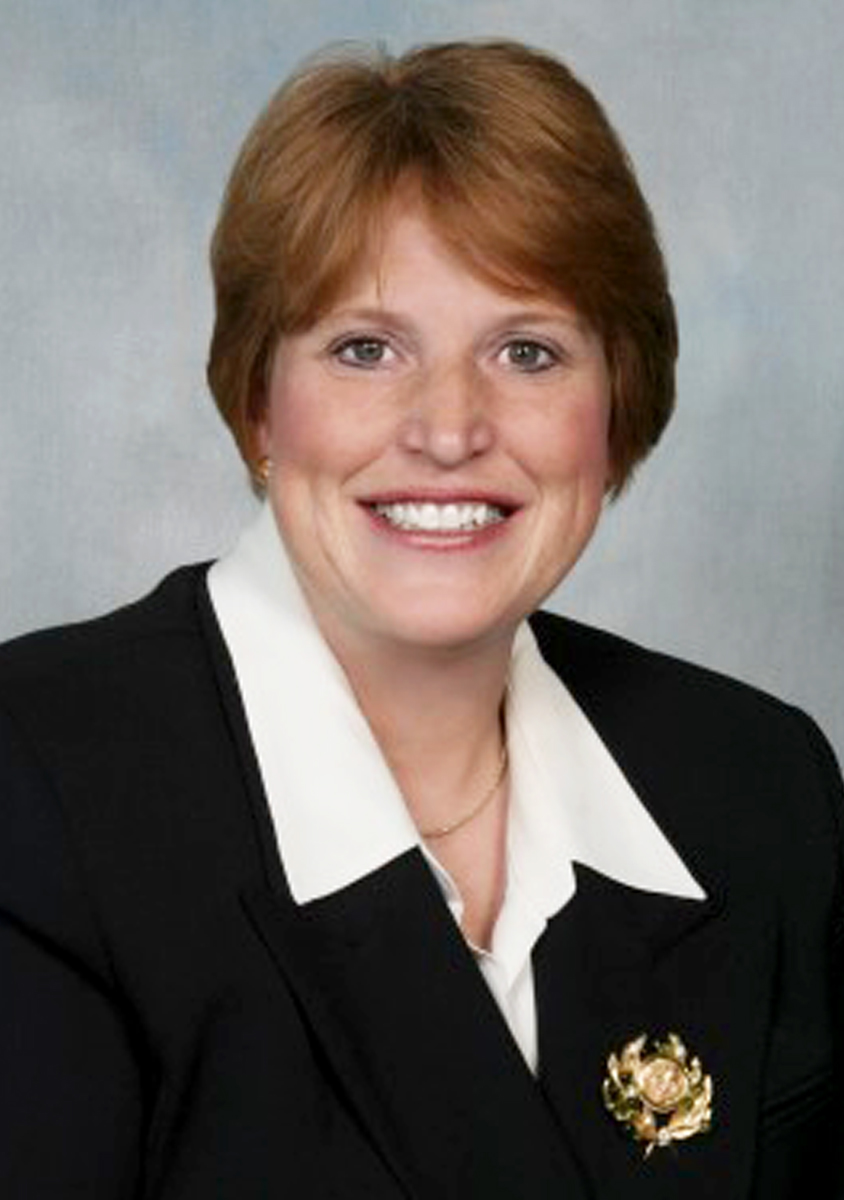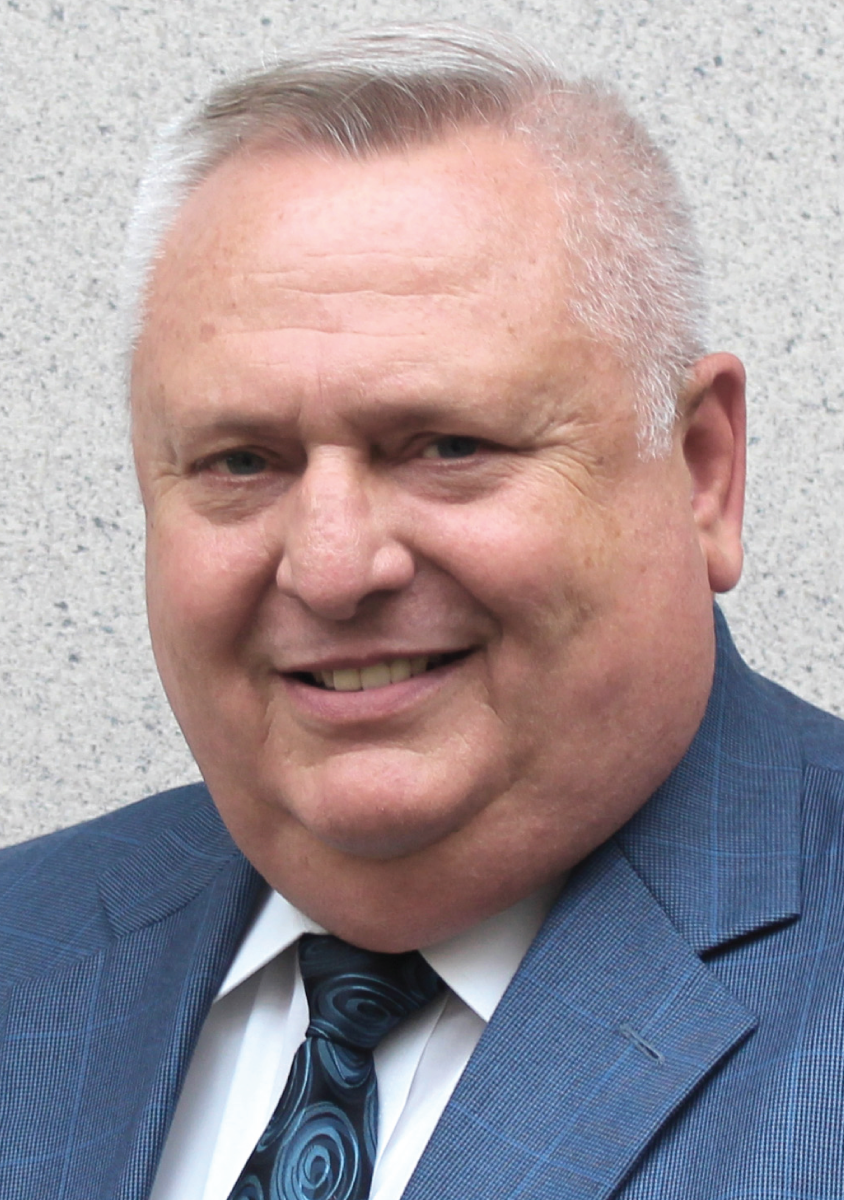 Money Boot Camp: Financial Exercises to Give Your Money the Right Workout!
Sponsored by VyStar Credit Union
City Terrace 12
Your money will last longer and go further! This is not just for you, but also for those who count on you. During the session we will show you how to choose the right financing for a car, for a home, for a college education. We'll talk about checking your credit score, and how to improve your credit. Do you know how to use a credit card wisely? When is the right time to borrow for furniture and other home needs? How do you know if it's ok to refinance? Our session will get you in shape for your financial decisions. (Capacity 140)
Judy Walz
Judy Walz holds the position of Senior Vice President Marketing and Planning with VyStar Credit Union.Her responsibilities include marketing, advertising, product development and research for VyStar. She was instrumental in developing and introducing Vystar's Money Makeover program to the northeast Florida community.
Ken Dellmire
Ken Dellmire holds the position of Vice President Product Development with VyStar Credit Union. He provides strategic and tactical leadership direction to the product development activities throughout the credit union. He analyzes current products, usage by the membership and competitive environment to ensure VyStar has the correct products and services for the membership. He has worked in various capacities in the financial services industry for more than 40 years.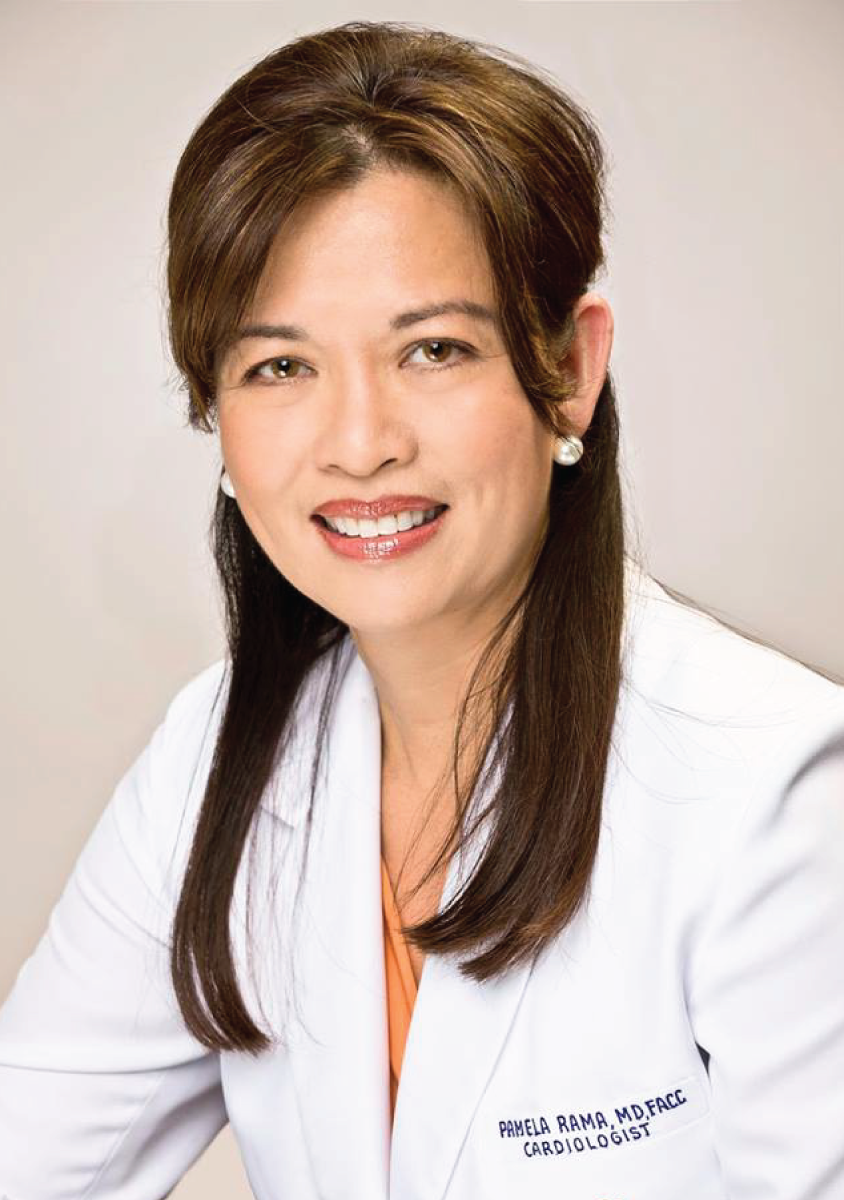 A Good Change of Heart: How Losing Weight Can Reduce Your Heart Risk
Sponsored by Baptist Heart Specialist
City Terrace 11
When it comes to heart disease, obesity plays a bigger role than smoking in increasing your risk. Belly fat has been shown to increase your risk of heart disease. Find out what you can do to reduce this preventable risk factor, including diet, exercise and medical treatments to boost weight loss in highly motivated people. (Capacity 90)
Pamela Rama, MD
Pamela Rama, MD, is a cardiologist with Baptist Heart Specialists and Medical Director of HeartWise for Women. She specializes in prevention of heart disease, non-invasive cardiac testing and managing chronic conditions like diabetes, obesity and high blood pressure to prevent heart damage.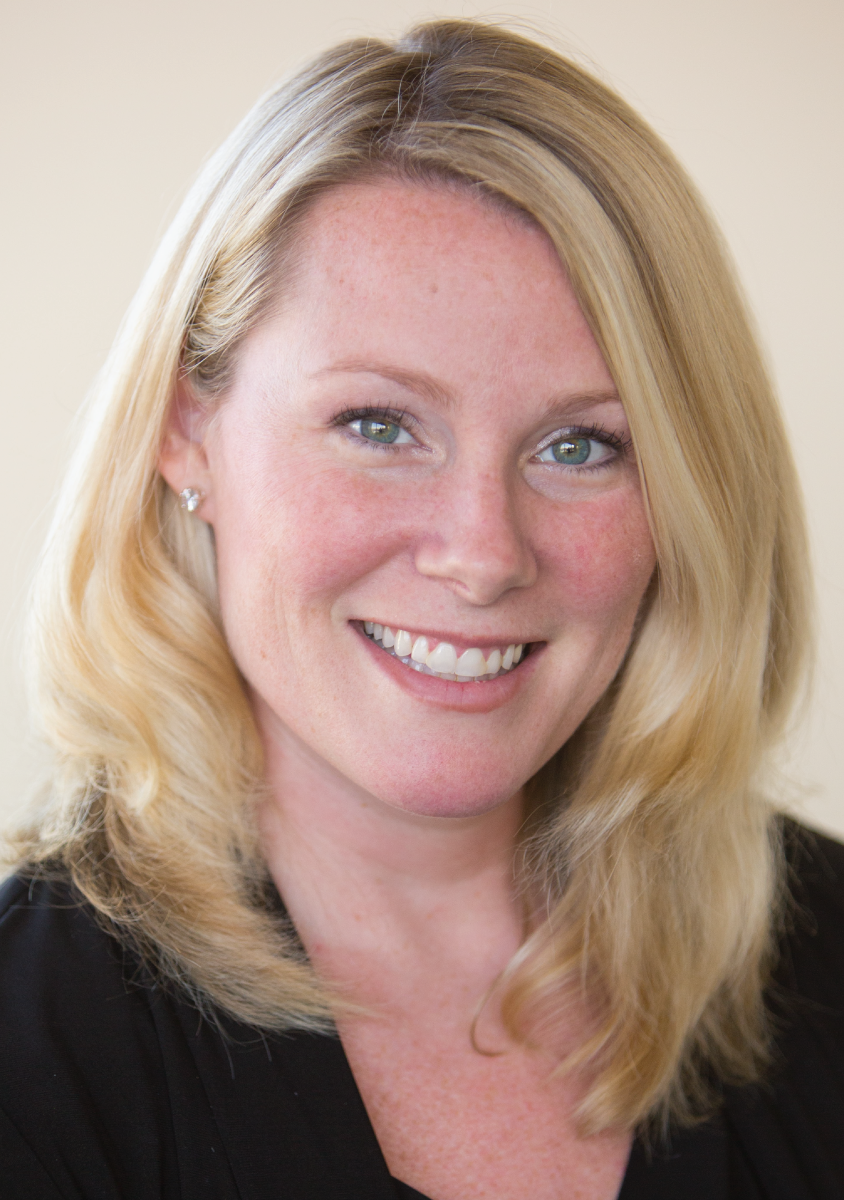 Advanced Options for Cataract Surgery & Premium Lens Implants
Sponsored by Florida Eye Specialists
City Terrace 10
Laser Cataract Surgery is a revolutionary approach to Cataract Surgery. With advancement in technology, there are now many options available to renew your vision and regain control of your lifestyle. Today's Cataract Surgery has the potential to not only eliminate your cataracts, but also allow you to see near, far and everything in between…with little to no dependence on glasses and contacts. (Capacity 90)
Kathryn B. Freidl, MD
Kathryn B. Freidl, MD, is a board certified, fellowship-trained ophthalmologist specializing in glaucoma and catartact surgery. She trained at the prestigious Wills Eye Institute in Philadelphia, the largest glaucoma diagnosis and treatment center in the country. Dr. Friedl is very experienced with glaucoma and cataract treatment and was one of the first doctors in the region to perform laser cataract surgery. Compassionate patient-centered care is very important to Dr. Freidl, and she is dedicated not only to providing superior care but also to patient education.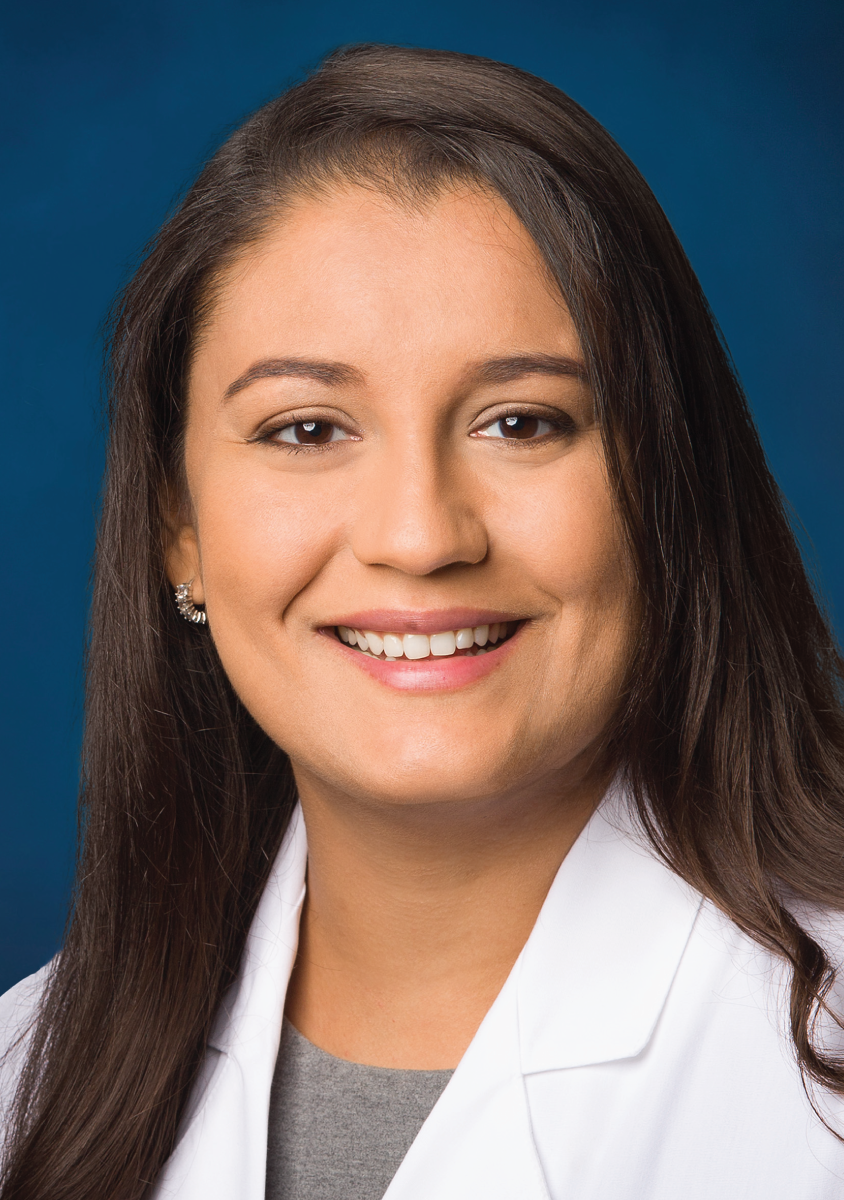 Protecting Your Health: Preventive Screening
Sponsored by Baptist Health
City Terrace 9
Screening is an important part of preventive health. Learn the latest screening tests available and up to date guidelines on how to screen for concerning conditions to keep yourself as healthy as possible. (Capacity 140)
Sheena Anderson, DO
Sheena Anderson, DO, is a family medicine physician with a passion for preventive care and encouraging health in her patients.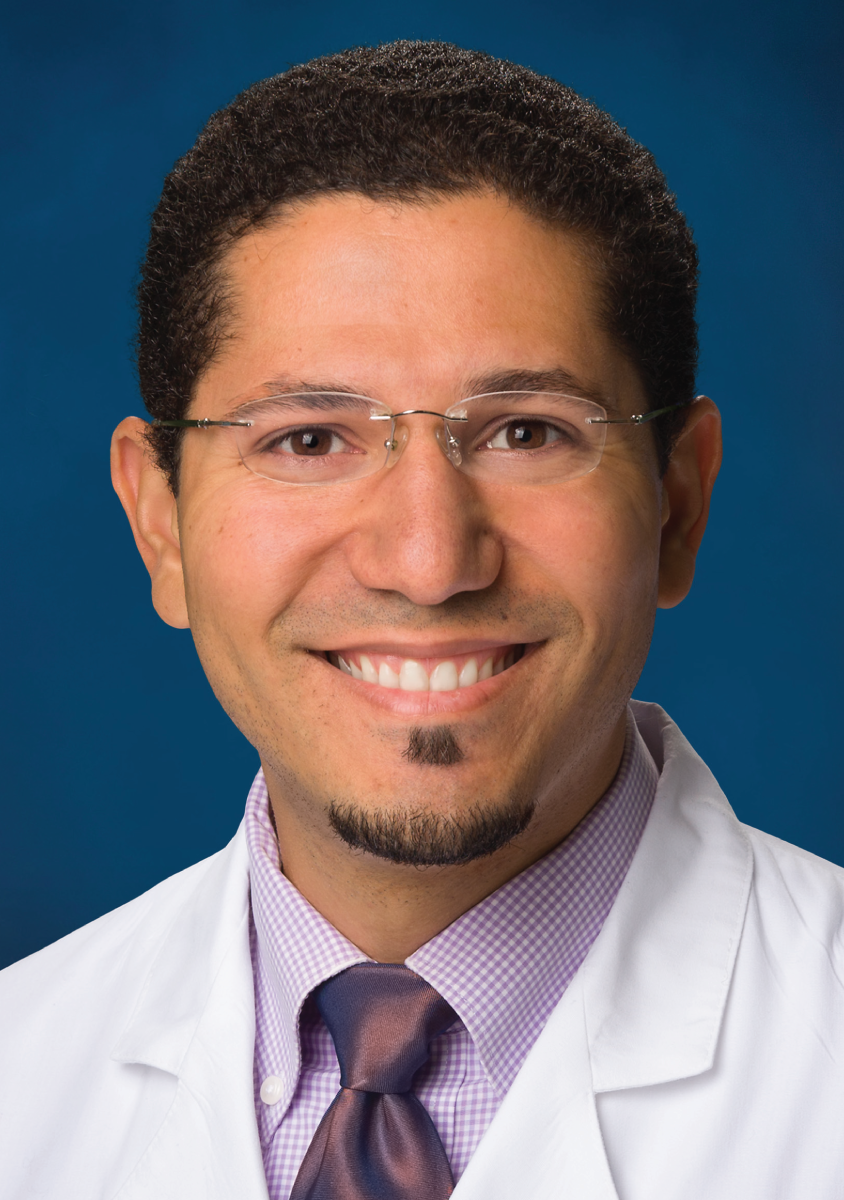 Inflammation 101: How Inflammation Can Trigger Disease
Sponsored by Baptist AgeWell Center for Senior Health
City Terrace 8
This presentation will address the topic of inflammation and discuss the latest knowledge base about the subject. It will include implications related to lifestyle including diet and exercise. It will also go over some theories as to how inflammation interacts with the auto-immune system to cause disease. (Capacity 90)
Raphael (Tito) Balbino, MD
Raphael (Tito) Balbino, MD, is a Geriatric Medicine physician at AgeWell Center for Senior Health. He was born and raised in Rio de Janeiro, Brazil, and studied in California and Chicago. He completed his residency at Duke University and his fellowship in geriatrics at the University of North Carolina, Chapel Hill. He believes in seeing his patients in a holistic way and recognizing how medical issues affect body, mind and spirit.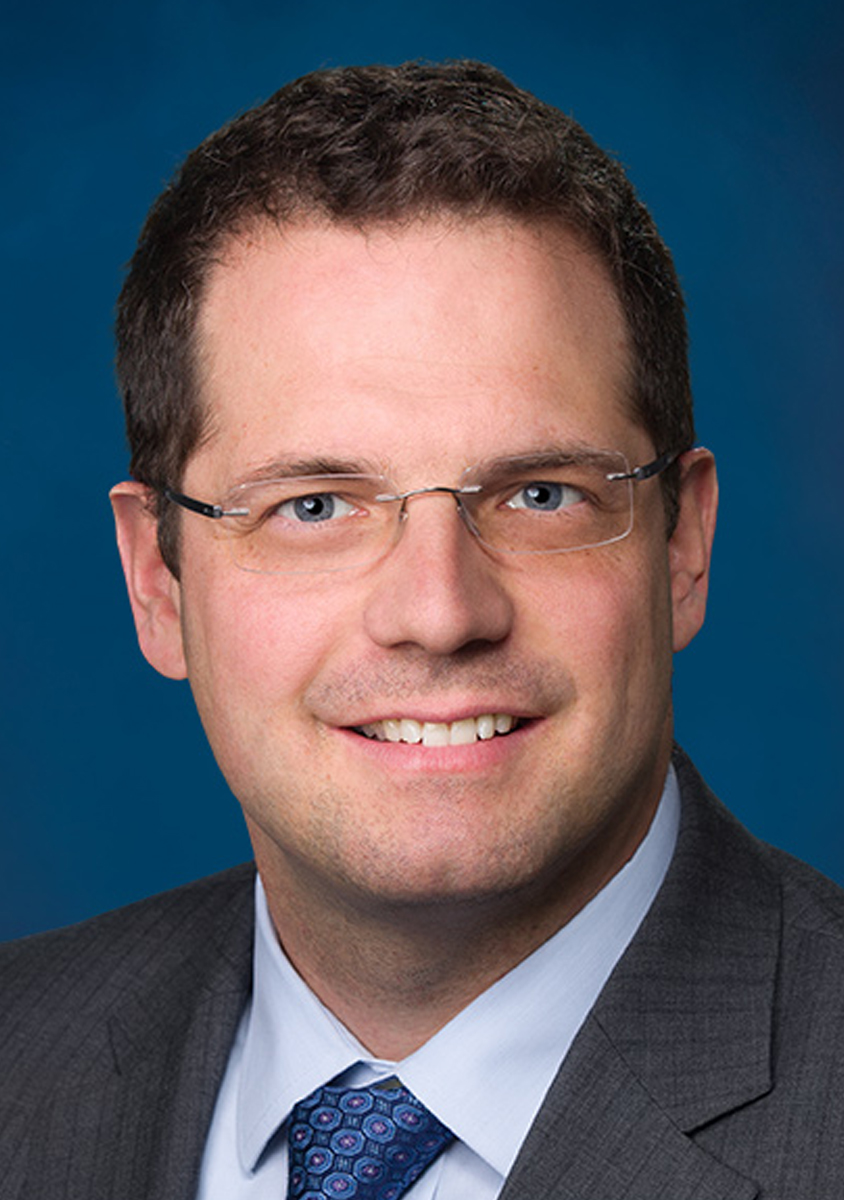 5 Things You Can Do To Prevent A Stroke
Sponsored by Baptist Health Stroke & Cerebrovascular Center
City Terrace 7
Did you know on average one American dies from stroke every four minutes? In this session, Dr. Sauvageau will discuss the risk factors associated with having a stroke, what you can do to help prevent a stroke, innovative treatment options that save brain function, and new clinical trials. He will also discuss brain aneurysm prevention and treatment. (Capacity 90)
Eric Sauvageau, MD
Eric Sauvageau, MD, is a neuro-
vascular surgeon who leads the Baptist Stroke & Cerebrovascular Center, along with his colleague Ricardo Hanel, MD, PhD. Dr. Sauvageau specializes in endo-vascular, cerebrovascular and skull base neurosurgery, with expertise in microvascular compression syndrome, including trigeminal neuralgia and hemifacial spasm.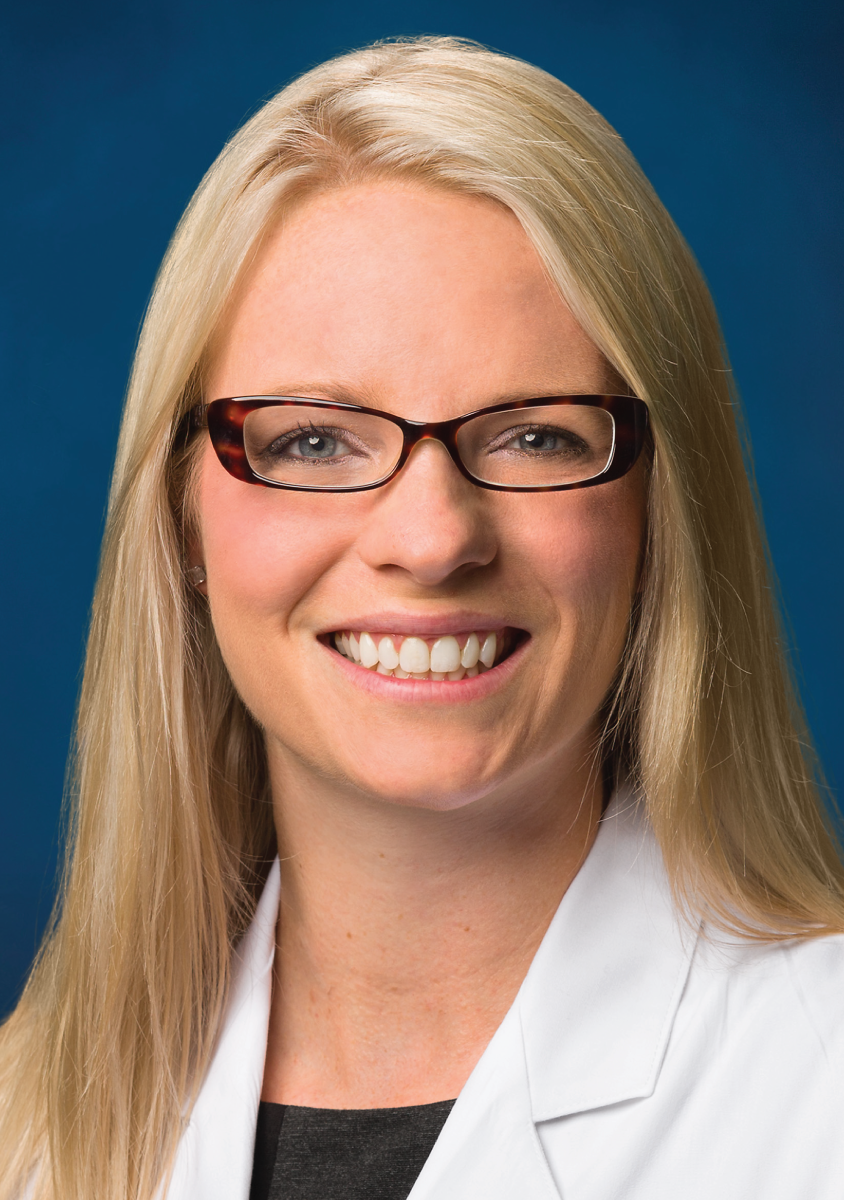 Stay Active & Prevent Injuries
Sponsored by Jacksonville Orthopaedic Institute
City Terrace 6
Most of us want to follow the recommended guidelines and stay physically active. But sometimes knees and hips start to ache. Are you holding back on your exercise routine for fear you might injure yourself? Have you experienced any pain or discomfort while walking or running? Sports injuries that are common in women can be prevented with neuromuscular training. Find out ways to enjoy the benefits of exercise while decreasing your risk of injury. (Capacity 90)
Megan Manthe, MD
Megan Manthe, MD, is an orthopedic surgeon who specializes in knee and hip replacements and on revision joint replacement surgeries. After training at the University of Florida and Mayo Clinic, Dr. Manthe joined Baptist Nassau's orthopedic practice and is one of only a handful of female orthopedic surgeons in the region. She grew up practicing sports and believes in empowering patients to make informed decisions about their care.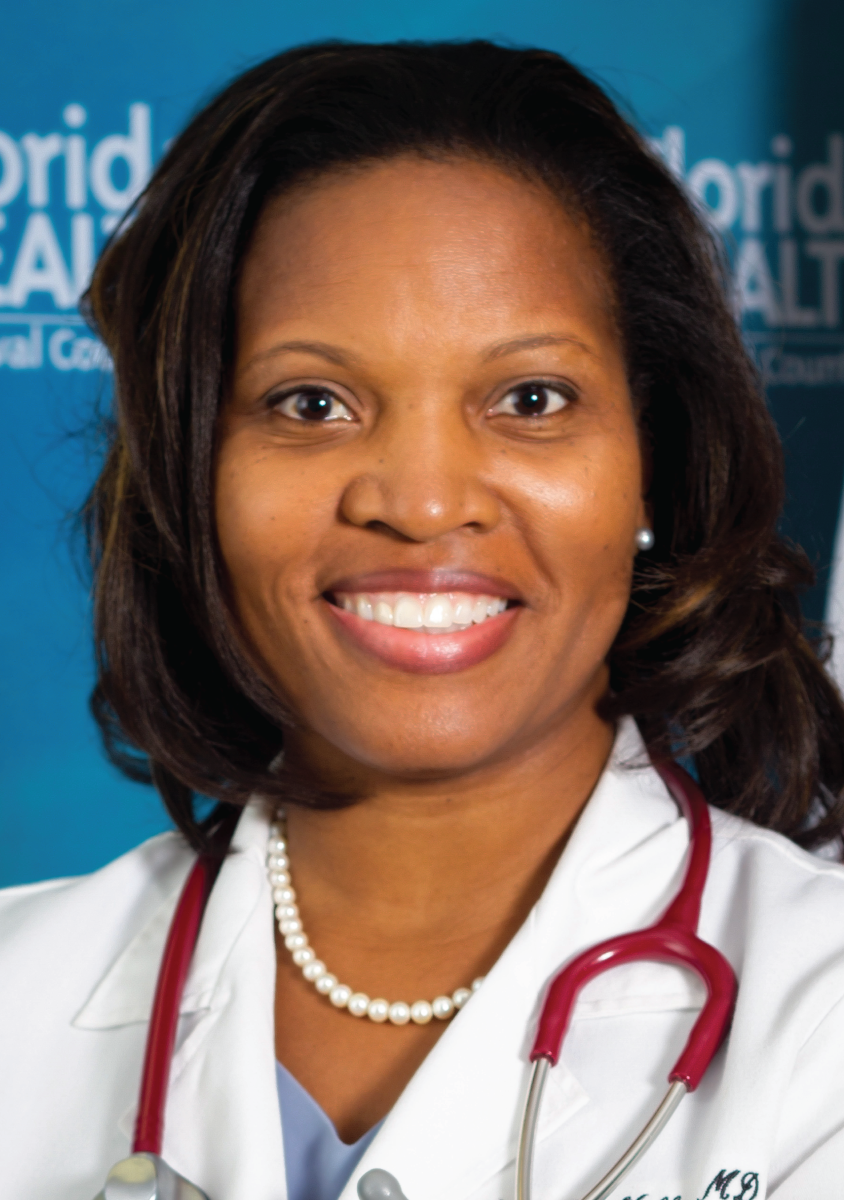 Bridging The Gap: Health Disparities In Our Communities
Sponsored by Baptist Health
City Terrace 5
We all want to be healthy, but for some of us getting there is not so easy. Why are things this way, and what can we do to lift others to help them get on the right track? (Capacity 90)
Kelli Wells, MD
Kelli Wells, MD, is Director of the Department of Health in Duval County. She was Clinical Services Director at the Escambia County Department of Health. She previously served as Chief Medical Officer at the Agape Community Health Center, Medical Director at the West Jacksonville Family Health Center, and Fast Track Physician at St. Vincent's Hospital's emergency room. She has also held various leadership positions at Baptist Hospital in Pensacola including investigator at Baptist Clinical Research.