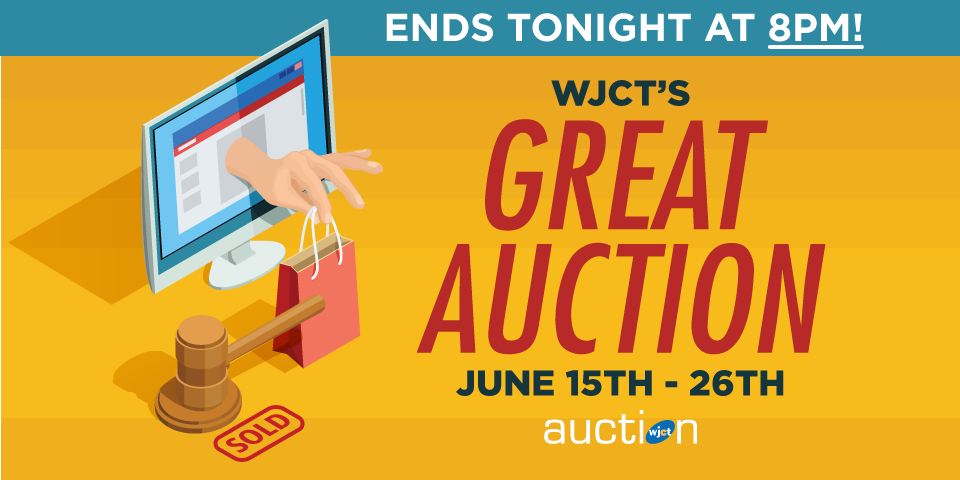 Get those fingers ready to click, bid and win at this year's Great Auction! More than 300 items available for purchase at starting prices up to 75% off, including clothing, travel and dining packages, and jewelry. If you've never participated in a WJCT auction before, consider doing so; the proceeds support public broadcasting on the First Coast.

Great deals up to 75% off!
Just a few items:

Island Aqua Sports
LPGA International Golf Club
Adventure Landing
Summer Camps
Rosen Shingle Creek Orlando
…and so much more!
WHEN?
06/15/17 - 06/26/17
12:00 pm - 8:00 pm