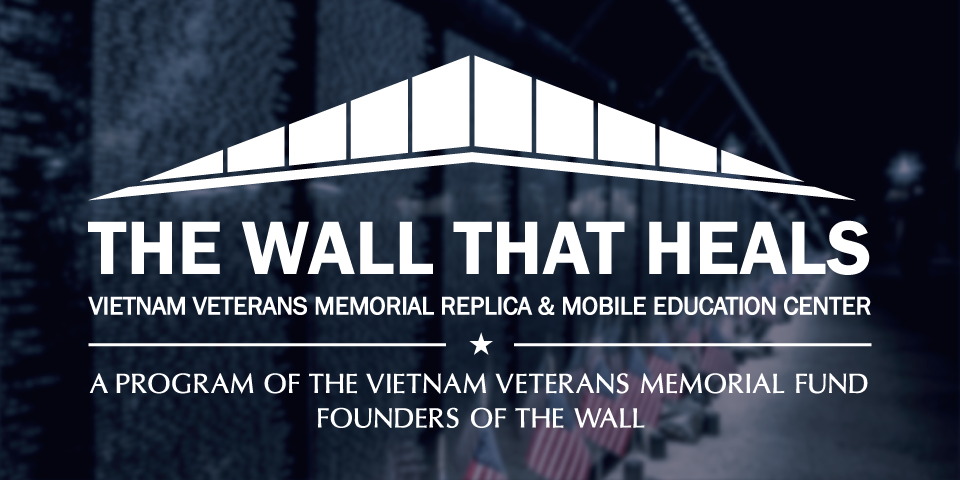 The Wall That Heals honors the more than three million Americans who served in the US Armed forces in the Vietnam War and it bears the names of the more than 58,000 men and women who made the ultimate sacrifice in Vietnam.
Opening Ceremony
0900
Thursday, April 13, 2017
Metropolitan Park

Volunteers needed to assist visitors to The Wall That Heals, 24 hours a day beginning on Wednesday, April 12 at 4pm through Sunday, April 16 at 4pm.

Information booths open 0900 – 1700 Thursday-Sunday on site from:

WJCT – Information about Stories of Service and The Vietnam War by Ken Burns, coming to PBS in September 2017.
Community Hospice – Veterans have your oral histories recorded.
Jacksonville Veterans Center Mobile Outreach Van
City of Jacksonville Office of Military Affairs

For information about booths, contact 904.358.6392.

Hotels near Metropolitan Park can be found HERE. Be sure to filter your search by Location for "Downtown".

Check back for new updates.

Other questions email storiesofservice@wjct.org or leave a message at 904.358.6329.
WHEN?
04/13 - 04/16
9:00 am - 4:00 pm