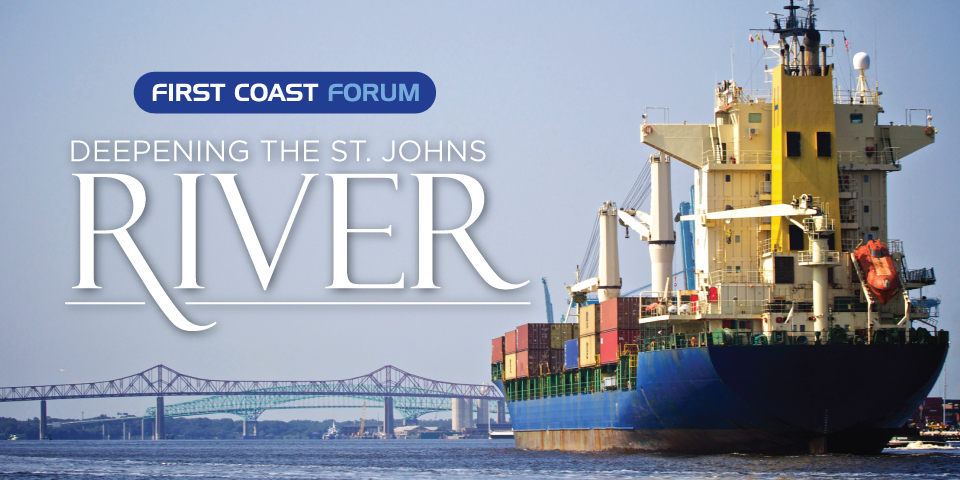 Join us for this one-hour televised town hall with a live studio audience – as a panel of guests examine the pros and cons of the initiative to dredge the St. Johns River down to a depth of 47 feet to accomodate huge Panamax-ready ships that Jacksonville hopes to attract after the widening of the Panama Canal.
WJCT's Melissa Ross and WJXT4 The Local Station/News4Jax's Kent Justice will co-host this live event on WJCT-TV and WJCT 89.9FM on November 13th at 8pm from WJCT Studios. The show will be a town hall style program with live audience members asking questions of our panel.
What are your thoughts on Deepening the St. Johns River? Be part of our live studio audience and share your voice. All guests must arrive at 7:30 and must be seated by 7:45 or they will not be allowed into the studio.
With Hosts: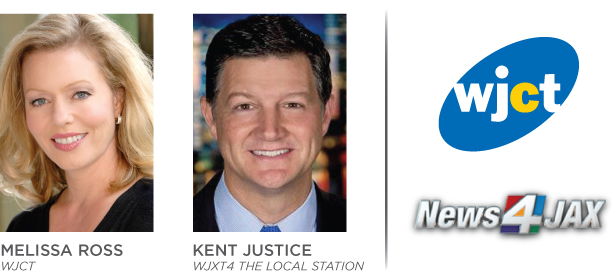 Panelist will include:
– Jacksonville Mayor Alvin Brown
– Brian Taylor, CEO of JAXPORT
– Lisa Rinaman, St. Johns Riverkeeper
– Daniel Davis, president and CEO, JAX CHAMBER
– Dr. Quint White, JU Marine Science Research Institute
– Eric Bush, chief of the Planning and Policy Division Army Corps of Engineers
– Dr. David Jaffee, Professor of Sociology at UNF/Author of "The Ports Project"
– Vince Cameron, President ILA Local #1408
What are your thoughts? Be part of our live studio audience and share your voice!
Tickets are free, but space is limited. Reserve your seat now!
Click here!
WHEN?
11/13/14
8:00 pm - 9:00 pm
WHERE?
WJCT
100 Festival Park Ave.
Jacksonville, FL 32202