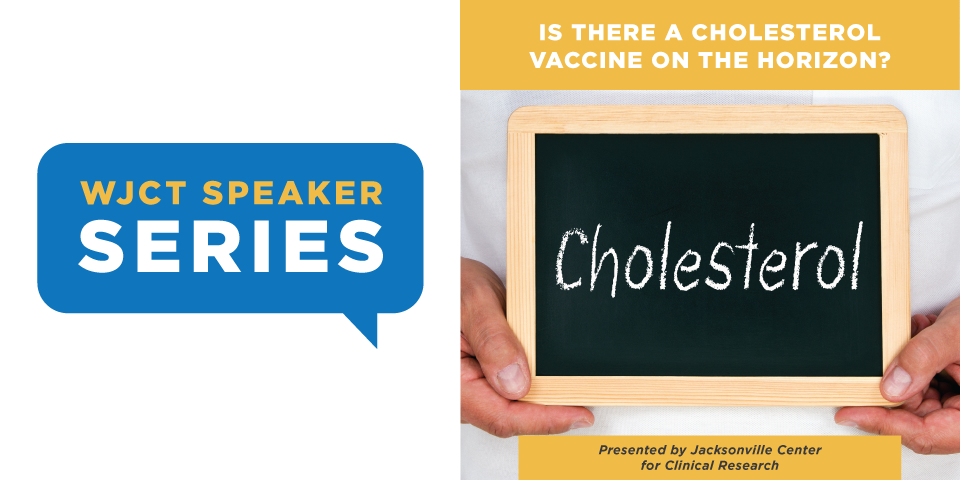 Come enjoy a free lunch and learn about new treatments for high cholesterol right here in Jacksonville, Florida.
Discover a new vaccine that lowers cholesterol
Learn why Jacksonville's communities are shaping the future of medicine
Be part of an interactive discussion with one of the world's foremost Clinical Investigators
Harvard Medical School alumnus Dr. Michael Koren will discuss breakthroughs in lipid science and newly discovered treatment options LIVE at WJCT Studios in Jacksonville on Wednesday, January 17.
11:00 AM Registration/Pre-screening
12:00 – 1:00 PM Program
Complimentary lunch provided. Free to attend, but seating is limited. RSVP by January 16 at 5 PM. Call 904.358.6322 or or click the button below.

WHEN?
01/17/18
11:00 am - 1:00 pm