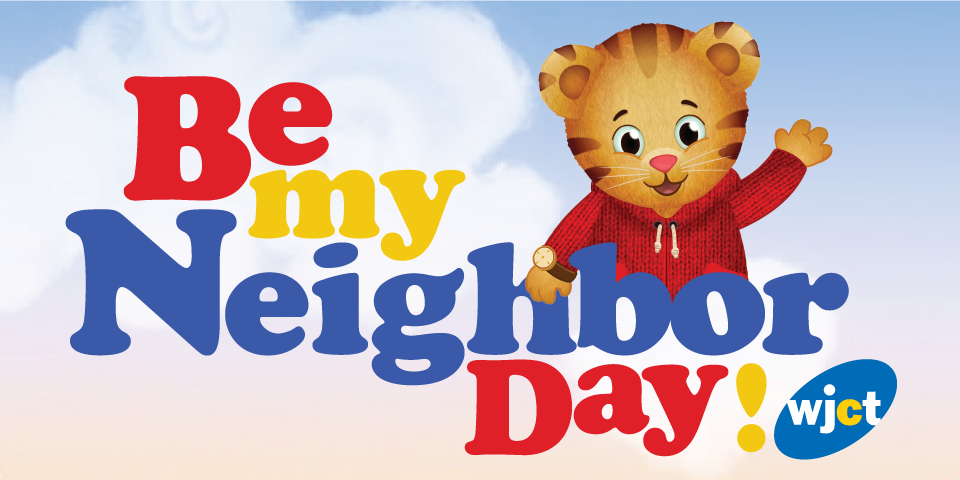 "When you do something nice for your neighbor, you start something good."
Join Katerina Kitty Cat and her friends Clifford, Buddy the Dinosaur, Super Why and Princess Presto to celebrate WJCT's first-ever Be My Neighbor Day and start something good in your neighborhood!
In honor of Mr. Roger's Neighborhood and the new generation of Daniel Tiger's Neighborhood, we're bringing together our friends and community partners in a fun-filled Saturday festival sharing with families how to be a great neighbor!
Decorate placemats to share with residents in assisted living facilities.
Make your pledge to do something good for a neighbor.
Meet a community helper and learn how you can help too.
Plant a sunflower to give as a gift to a special friend.
Find a cool place in your neighborhood to explore this summer!
Ride the trolley for a behind-the-scenes visit to our newest neighborhood hot spot, Daily's Place.*
Enjoy food trucks from across the First Coast!


*All visitors to Everbank Field must pre-register, before Be My Neighbor Day. A link to pre-register for the EverBank Field tour is below. No registration will take place at Be My Neighbor Day.

This event is free, but we do request that you RSVP by June 2nd before 5PM.
WHEN?
06/03
10:00 am - 2:00 pm
WHERE?
WJCT Studios
100 Festival Park Ave.
Jacksonville, Florida 32202