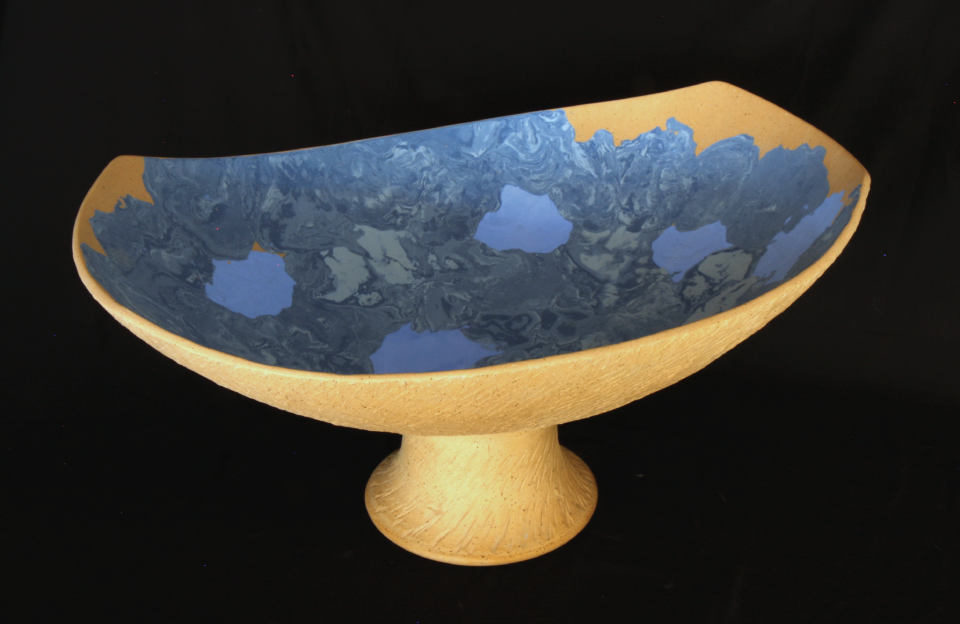 Artist: Joe Winston
Genre: Sculpture
Bio: I am an art potter working with stone ware and colored porcelain clay. Combining hand building and wheel throwing. My studio has been in Fernandina since 1994. My work can be seen in Jacksonville. I am a graduate of the University of the Arts in Philadelphia, PA.
Piece: Blue Inside #10
Piece Description: Brownstone clay outside and blue porcelain contrast as an oyster shell in nature.