Morning Breakout Sessions I
10:00-10:50am
The breakout sessions will be held in City Terrace and in River Terrace.
Pick your favorite room since you'll only have time for one!
Speakers and doctors are subject to change.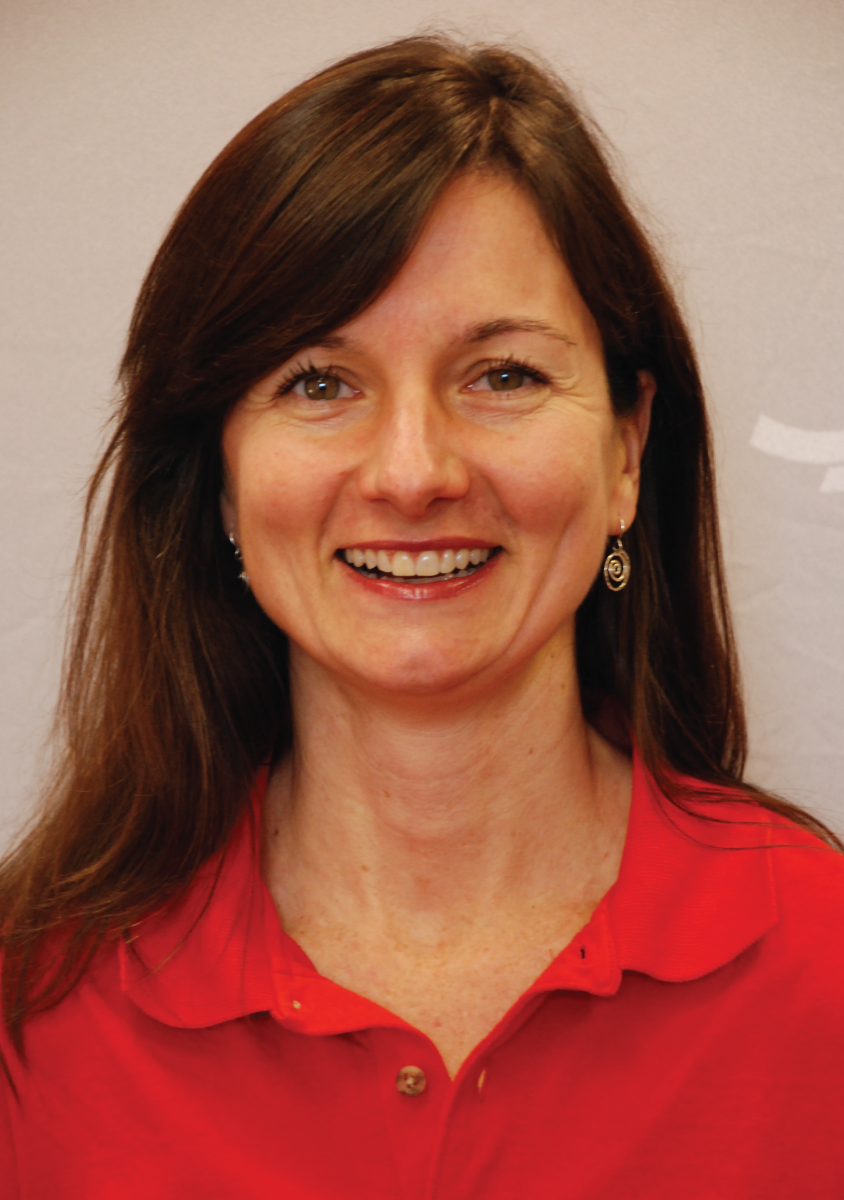 What's Next for Me? My Personal GPS.
Sponsored by AARP Life Reimagined
River Terrace 2
Life Reimagined can help you embrace your life transitions with courage, openness and confidence as you are given the skills to develop your interactive guidance system – your very own "personal GPS" – as you plan your next step in life, such as retirement, a new relationship, singularity, for instance. (Capacity 200)
Leslie Spencer
Leslie Spencer, AARP Associate State Director for Advocacy, oversees strategy development and marketing efforts for the popular Life Reimagined Program throughout Florida, and she serves as the key liaison to the Life Reimagined leadership at the national level. Leslie is heavily involved in ground-breaking aging research and advocates public policy for seniors in Tallahassee. She holds a Master's in Social Work Policy and Administration from FSU and received a Certificate in Aging Studies from the Claude Pepper Center.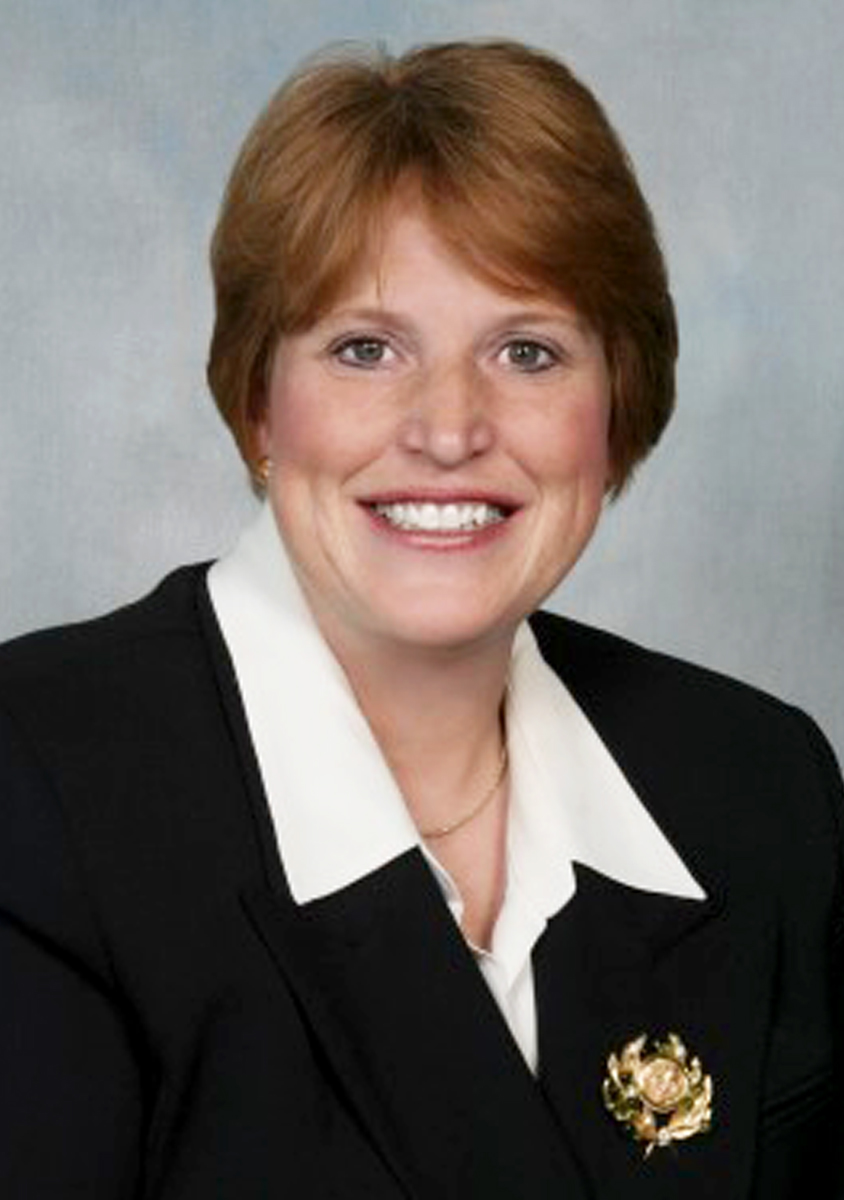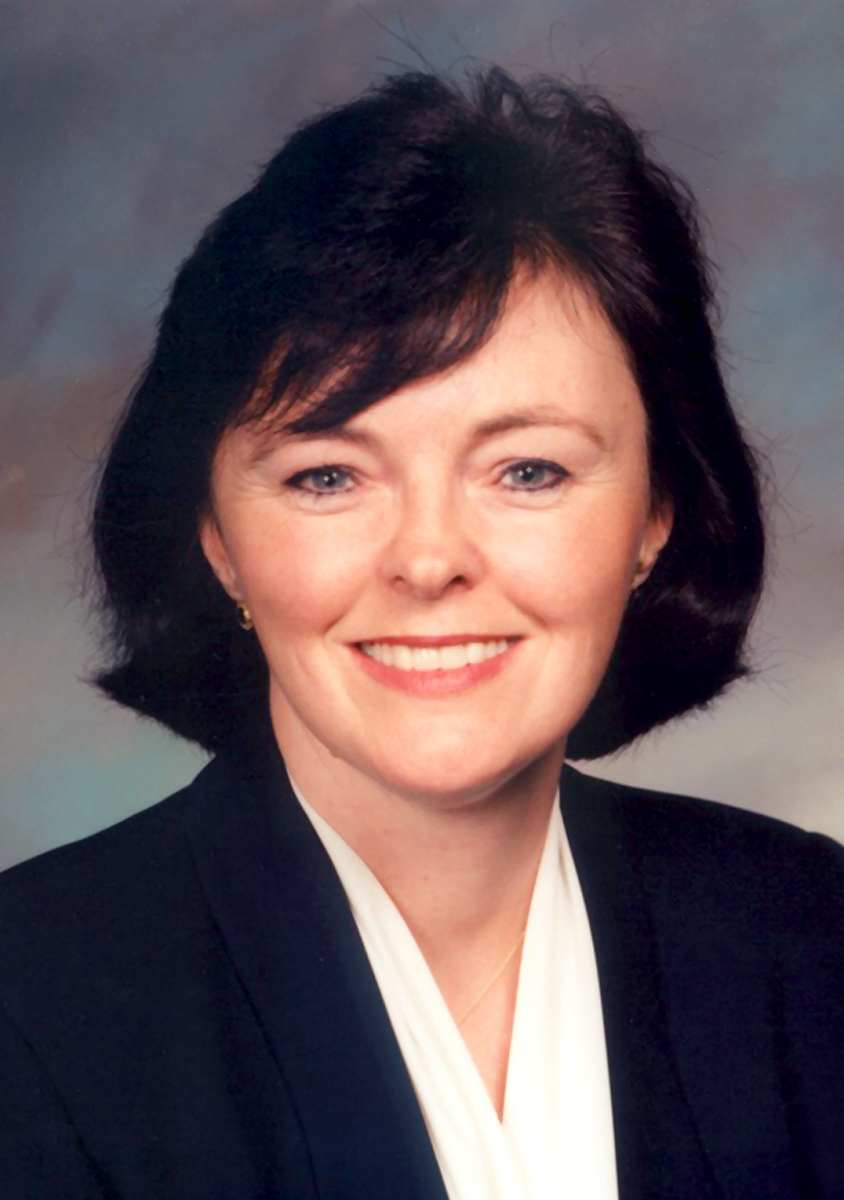 Money Bootcamp: Financial Exercises To Give Your Money The Right Workout!
Sponsored by VyStar Credit Union
City Terrace 12
Your money will last longer and go further! This is not just for you, but also for those who count on you. During the session we would show you how to choose the right financing for a car, for a home, for a college education. We'll talk about checking your credit score, and how to improve your credit. Do you know how to use a credit card wisely? When is the right time to borrow for furniture and other home needs? How do you know if its ok to refinance? Our session will get you in shape for your financial decisions. (Capacity 140)
Judy Walz
Judy Walz holds the position of Senior Vice President Marketing and Planning with VyStar Credit Union. Her responsibilites include marketing, advertising, product development and research for VyStar. She was instrumental in developing and introducing Vystar's Money Makeover program to the northeast Florida community.
Kathy Bonaventura
Kathy Bonaventura holds the position of Chief Lending Officer with VyStar Credit Union. Her responsibilities include consumer, mortgage and business lending. She has worked in various capacities within the lending industry for more that 25 years.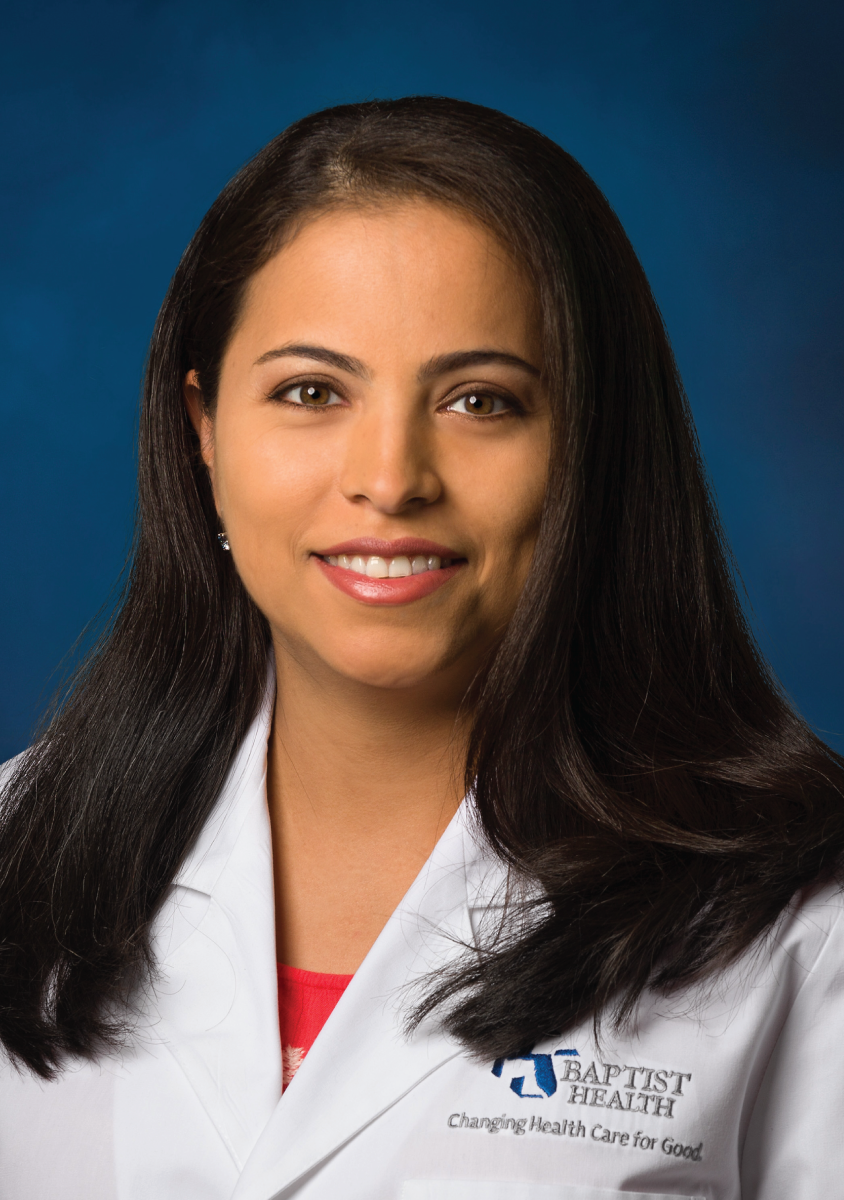 Sweet Little Lies: Myths About Prediabetes and Blood Sugar
Sponsored by Baptist Primary Care
City Terrace 11
Do you know what simple changes you can make in your daily diet to delay or prevent the progression of type 2 Diabetes? Dr. Sirlys Arcon Rios will help you to understand pre diabetes, diabetes and the risk factors in this interactive and informative presentation. (Capacity 90)
Sirlys Arcon Rios, MD
Sirlys Arcon Rios, MD, a board-certified internist, recently joined Mandarin Endocrinology, managed by Baptist Primary Care. She received her medical degree from Univsersidad Libre de Columbia and completed fellowship training at University of Oklahoma Health Sciences Center. Dr. Arcon Rios most recently served as medical director of General Police Hospital of Columbia.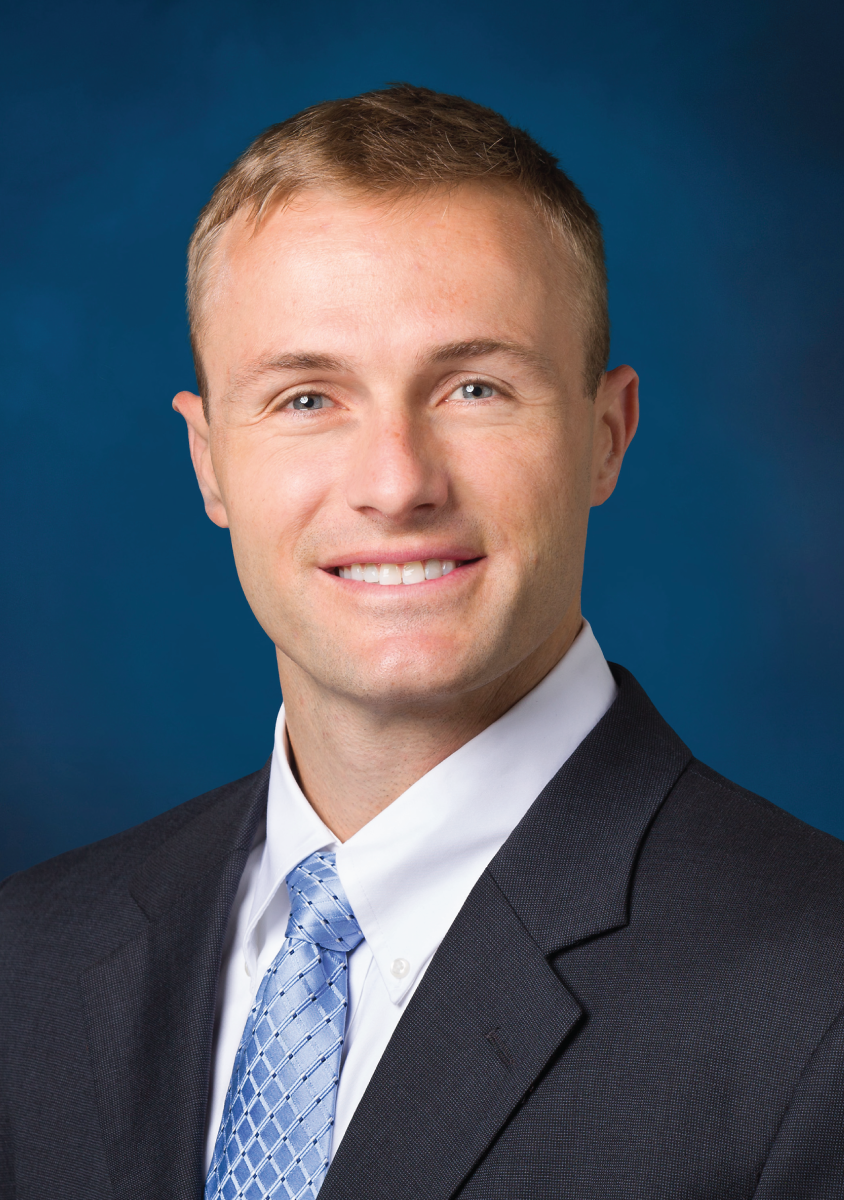 The Bionic Woman…The Latest in Robotic Surgery for Hips and Knees
Sponsored by Jacksonville Orthopaedic Institute
City Terrace 10
Do you think you have symptoms of arthritis? Have you ever wondered what causes arthritis? Have you heard about the different options for treating arthritis? In this presentation, Dr. Frykberg will help you understand arthritis, what level of activity you should pursue with arthritis and the functional limitations to preserve the joint, including the latest and most innovative advances in hip and knee replacement surgery. (Capacity 90)
Brett P. Frykberg, MD
Brett P. Frykberg MD, grew up in Jacksonville and is very happy to be back in town helping our community. Frykberg trained at the top hospital in the world for joint replacement, the Hospital for Specialty Surgery in New York City and brings new technology and procedures in hip and knee replacement surgery to Jacksonville Orthopaedic Institute.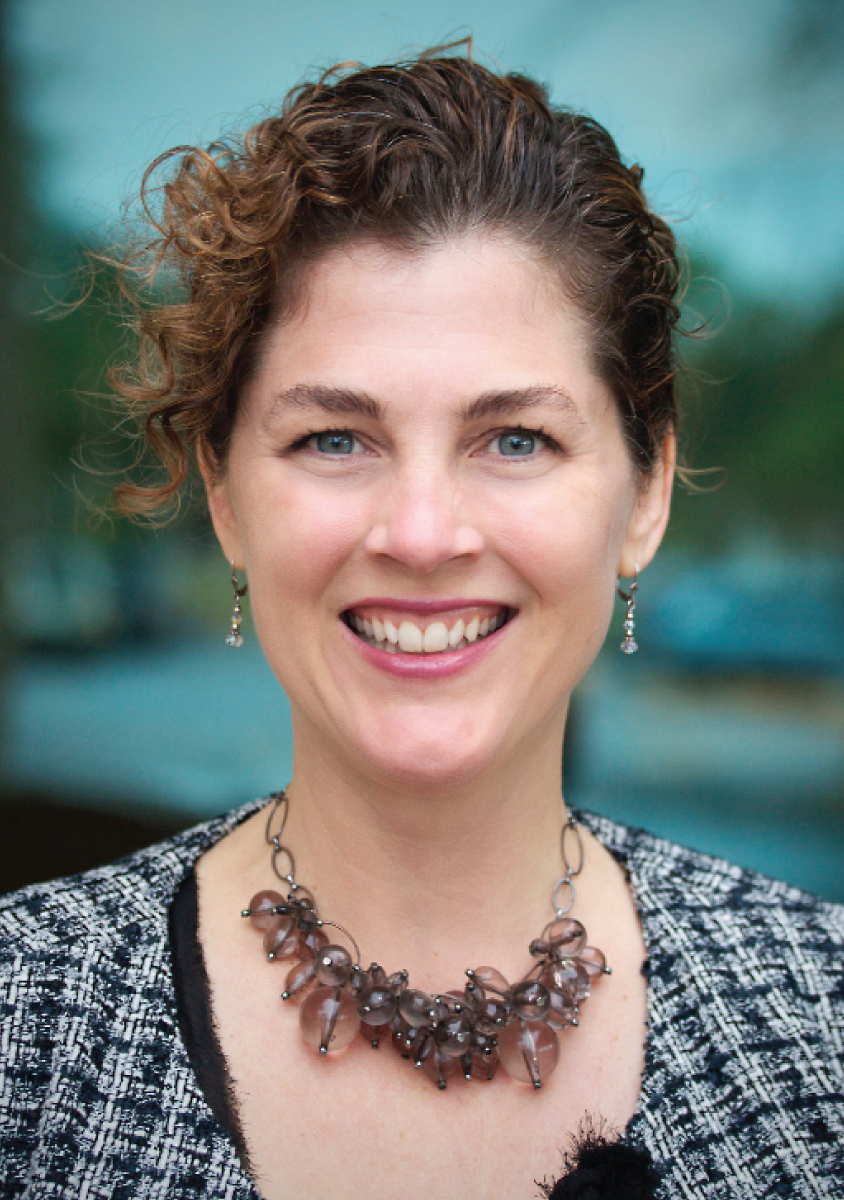 A Balancing Act: Women as Caregivers
Sponsored by Brooks Health
City Terrace 9
Women often find themselves in the difficult position of becoming the primary caregiver for an aging parent, while trying to balance their own family's needs. Join us for a conversation with the experts from Brooks Rehabilitation as we discuss important topics such as how to navigate the healthcare system, how to have difficult conversations with loved ones, what resources are available and how to take full advantage of caregiving support. (Capacity 140)
Danielle McGrath
Danielle McGrath is the Director of Marketing for Brooks Rehabilitation's Aging Services Division. She has a Bachelor's in Science in Marketing from Penn State University. For the past six years Danielle has been a senior living industry expert – helping families and professionals make the best choices in care settings. She is proud to serve as the Brooks Rehabilitation representative in the Caregiver Coalition of Northeast Florida, JCCI's Rethink Aging study and Mayo Clinic's Post-Acute Roundtable.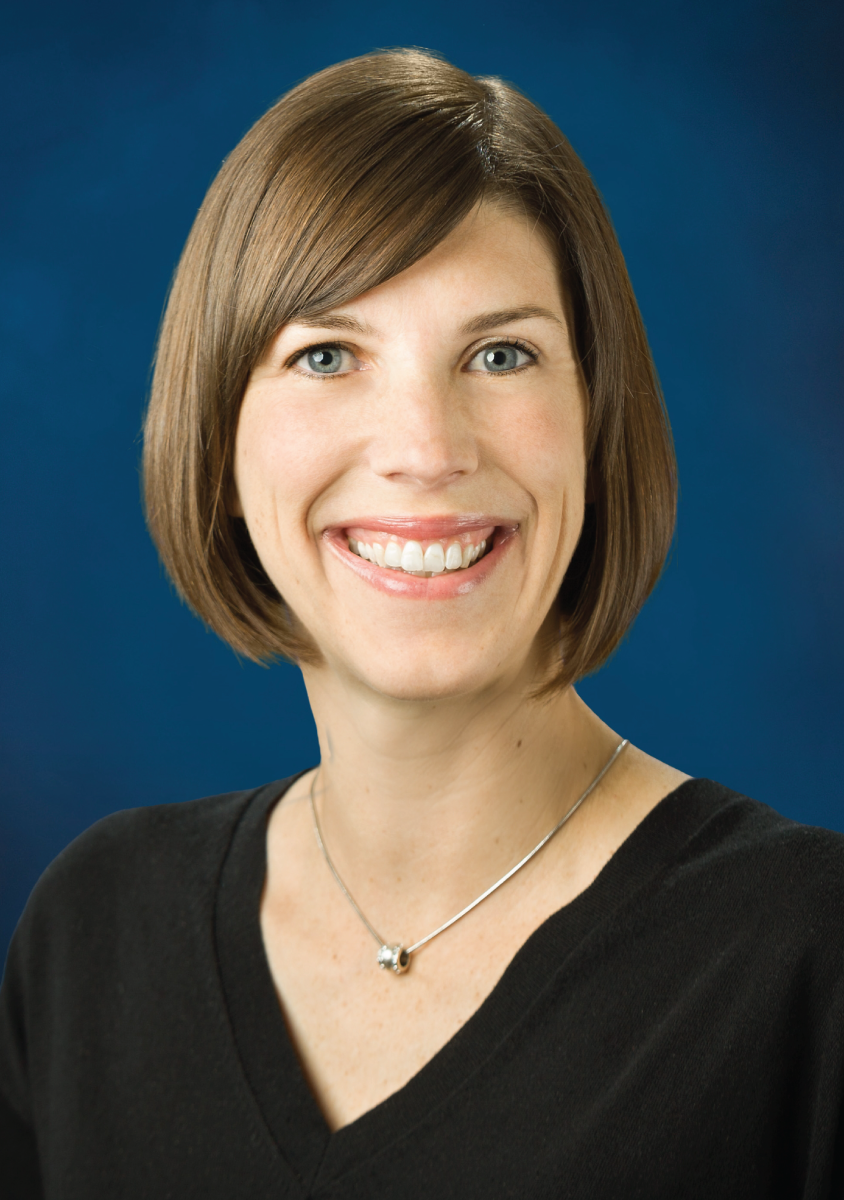 Mindfulness for Body and Soul
Sponsored by Baptist Behavioral Health
City Terrace 8
We often find ourselves worrying about the future or dwelling on the past. This can undermine our sense of well-being and make it more difficult to cope with stress. In contrast, learning to focus attention on the present moment, without judgment, can enhance our coping and foster a sense of peace, compassion, and contentment, even in times of great turmoil and stress. This presentation will focus on this perspective, referred to as mindfulness, and its benefits for the mind, body, relationships, and soul. (Capacity 90)
Kristen Kelley, Psy.D.
Kristen Kelley, Psy.D. is a licensed psychologist at Baptist Behavioral Health. Her specialties include stress management, mood and anxiety disorders, addiction and codependency, life transitions, and mindfulness. Dr. Kelley completed her predoctoral internship at the University of California, Santa Barbara and her postdoctoral fellowship at Kaiser Permanente in Northern California.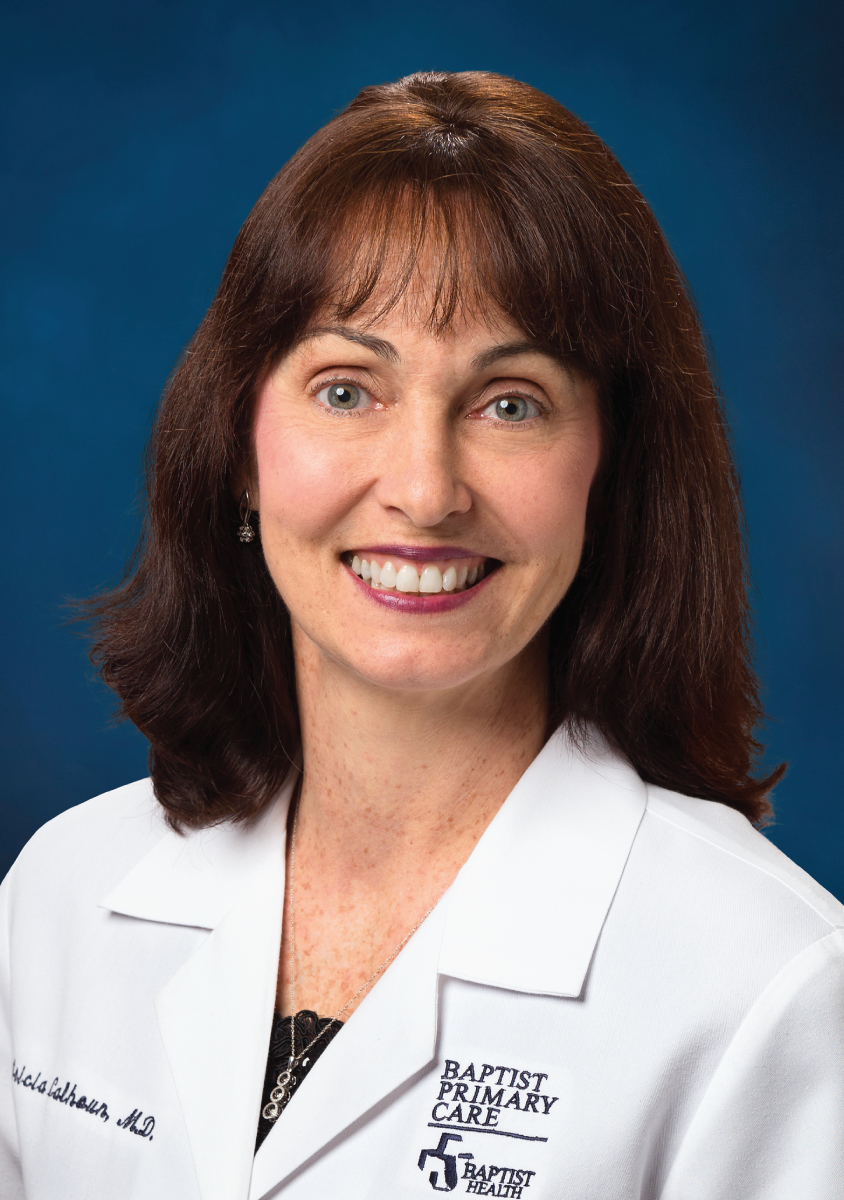 Medical Mythbusters….Pearls for Health & Wellness
Sponsored by Baptist Primary Care
City Terrace 7
WFact or fiction? Do seeds or popcorn exacerbate diverticulosis? Does the HPV vaccine lead to increased promiscuity in teenagers? What is the "best" diet? Do vaccines cause autism? And does duct tape really cure warts? Dr. Calhoun will address a myriad of medical myths with thought-provoking, perhaps controversial, but evidence-based explanations guaranteed to be not only educational but inspiring. (Capacity 140)
Patricia McFall Calhoun, MD, FAAFP
Patricia McFall Calhoun, MD, FAAFP completed her undergraduate training cum laude with Honors at the University of Miami and completed medical school at the University of Florida. She served as chief resident at the St. Vincent's Family Practice Residency program and has worked as a family physician for Baptist for 23 years. During this time she has raised 5 sons, served on numerous committees, volunteered as a physician for multiple sporting events, and attempted to maintain fitness by running (5K's, 5 half-marathons, 1 marathon) and relaxation through music, specifically piano. With too many mantras to list, her favorites are "never quit" and "do right till the stars fall."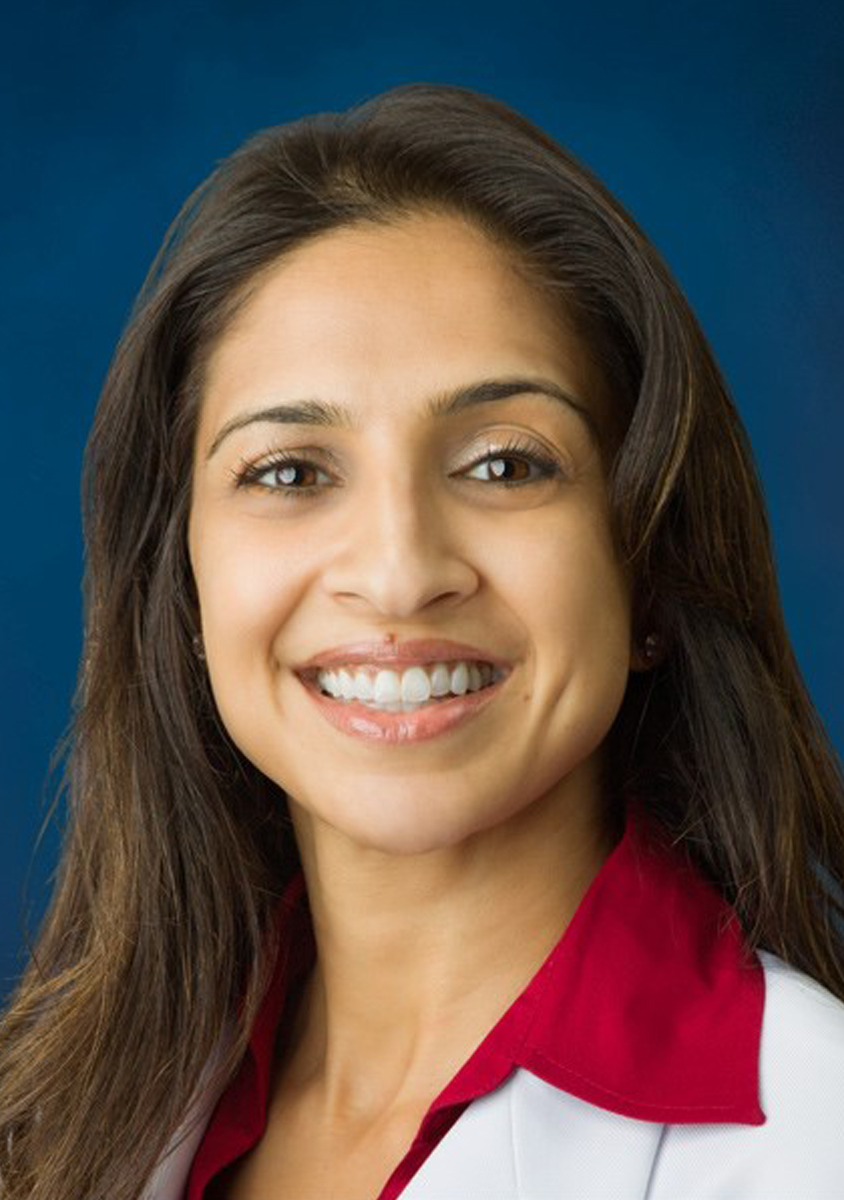 Stress: The Heaviest Weight on Your Heart
Sponsored by Baptist Heart Specialists
City Terrace 6
Discover the connection between your mind and body, including how your thoughts and body's response to stress directly affect your health. Dr. Shah will teach you techniques to promote natural healing within your body, by increasing your ability to relax. (Capacity 90)
Mona Shah, MD
Mona Shah, MD, is one of three Florida cardiologists who are board-certified in holistic medicine as well as cardiology. She practices general cardiology with Baptist Heart Specialists at Baptist Medical Center Beaches and has a Holistic Healing Hearts Clinic at the same location, providing stress management, nutrition, vitamins and supplements.

Making the Most of Your Day: Balancing Career and Family
Sponsored by Florida Blue
City Terrace 5
Everyone has too much to do at home and at work and not enough resources to do it with. In this session, we will discuss methods to more effectively manage all of your conflicting demands enabling you to lead a happier more balanced life. (Capacity 90)
Amy Ruth
Amy Ruth is Florida Blue's Senior Vice President and Chief Human Resource Officer. In this role, Ruth provides executive leadership for the company's human resources, diversity, corporate services and strategic facilities. Ruth holds a Bachelor of Business Administration in Marketing from Kennesaw State University and serves on the Board of Directors for the Jacksonville Speech and Hearing Center.

More info coming soon!
Morning Breakout Sessions II
11:05-11:55am
The breakout sessions will be held in City Terrace and in River Terrace.
Pick your favorite room since you'll only have time for one!
Speakers and doctors are subject to change.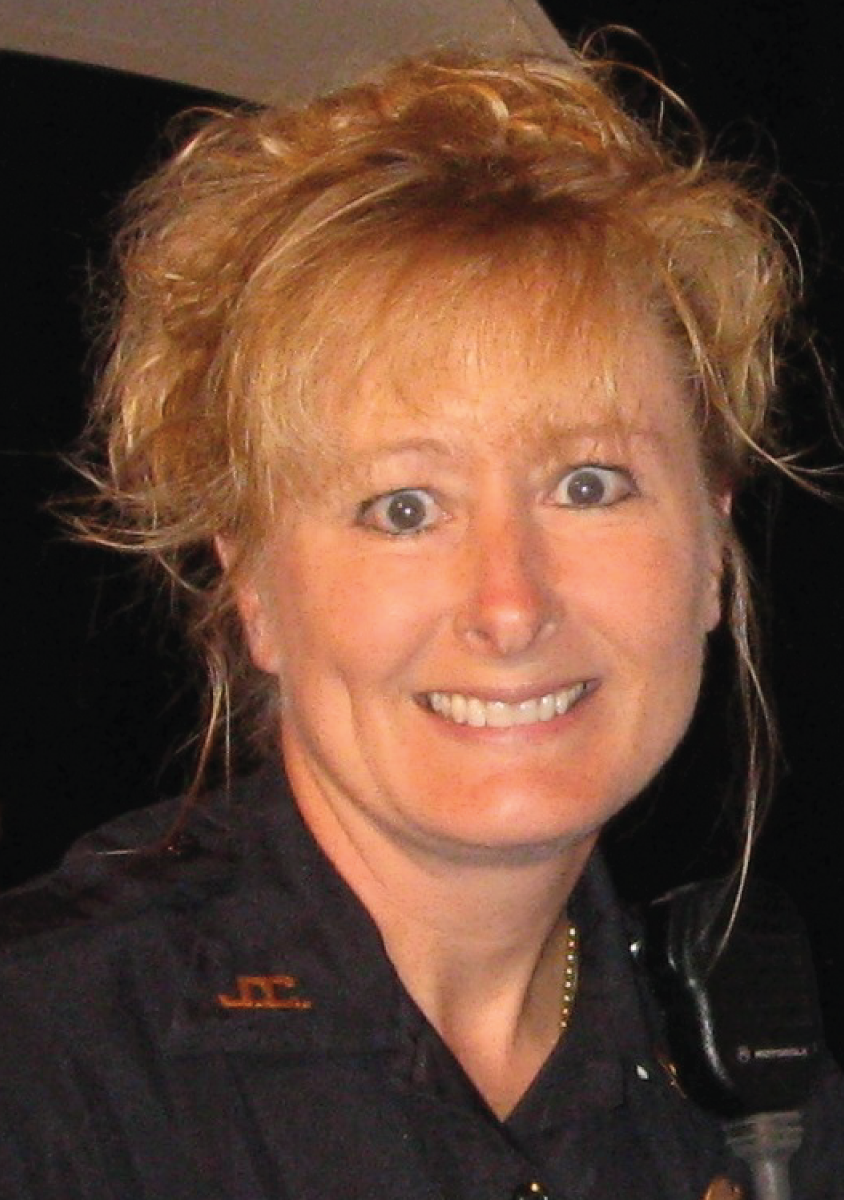 Self Defense: Principles of Opportunity
Sponsored by WJCT
River Terrace 3
In this section, participants will learn how to read body language of individuals to avoid confrontations. They will learn how to be more aware of their surroundings and how not to look like a victim. Participants will be given hands-on, common sense techniques on how to defend themselves and increase their avenues for escape. Please wear comfortable, no heel shoes for hands on training session.(Capacity 200)
Sergeant Barbara J. Weber
Sergeant Barbara J. Weber is a retired Sergeant from the Jacksonville Sheriff's Office with 27 years of service. She is currently working part-time as a bailiff at the Duval County Courthouse in the position of Training and Education Sergeant. She is an Adjunct Instructor for FSCJ, a High Liability Instructor for FDLE in the fields of Firearms, Defensive Tactics, First Responder and Defensive Driving. She is an owner and business partner for Extreme Outdoor Enterprises whose primary goal is outdoor events, education and preservation. She is a sports and outdoor enthusiast focusing on mountain biking, road races, kayaking, triathlons, hiking, adventure races and camping.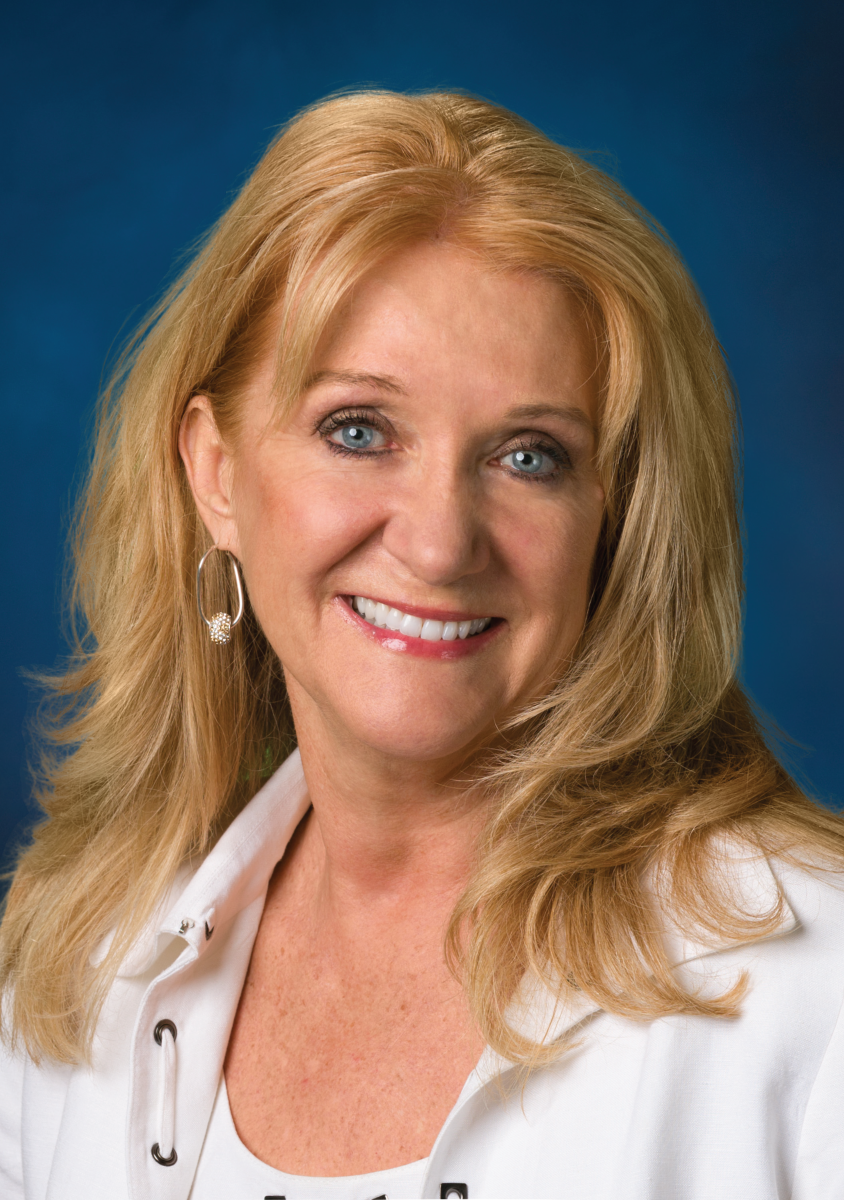 Secrets of a Nurse Coach: How To Be Your Most Passionate Self by Rejuvenating Mind, Body & Spirit!
Sponsored by Baptist Health
City Terrace 12
If you're feeling frazzled, exhausted, and spread so thin you might just disappear, this session is for you! In this lively presentation, you will take some much needed "me time" to set some goals toward optimal wellness and improving your health! You will learn simple steps to replenish your energy and regain that sweet life balance to fully thrive – not just survive. Something good is going to happen to you today! (Capacity 140)
Kym Dunton, RN
Kym Dunton, RN, is the Coordinator of the Women's Health Strategy at Baptist Health. As a nurse coach and motivational speaker, Kym partners with women age 40 and better to help focus on their wellness goals through health responsibility, stress management, incorporating movement into everyday life and eating mindfully! She also teaches aqua-fitness and Nordic Walking in the Jacksonville area with participants ranging from age 20-103!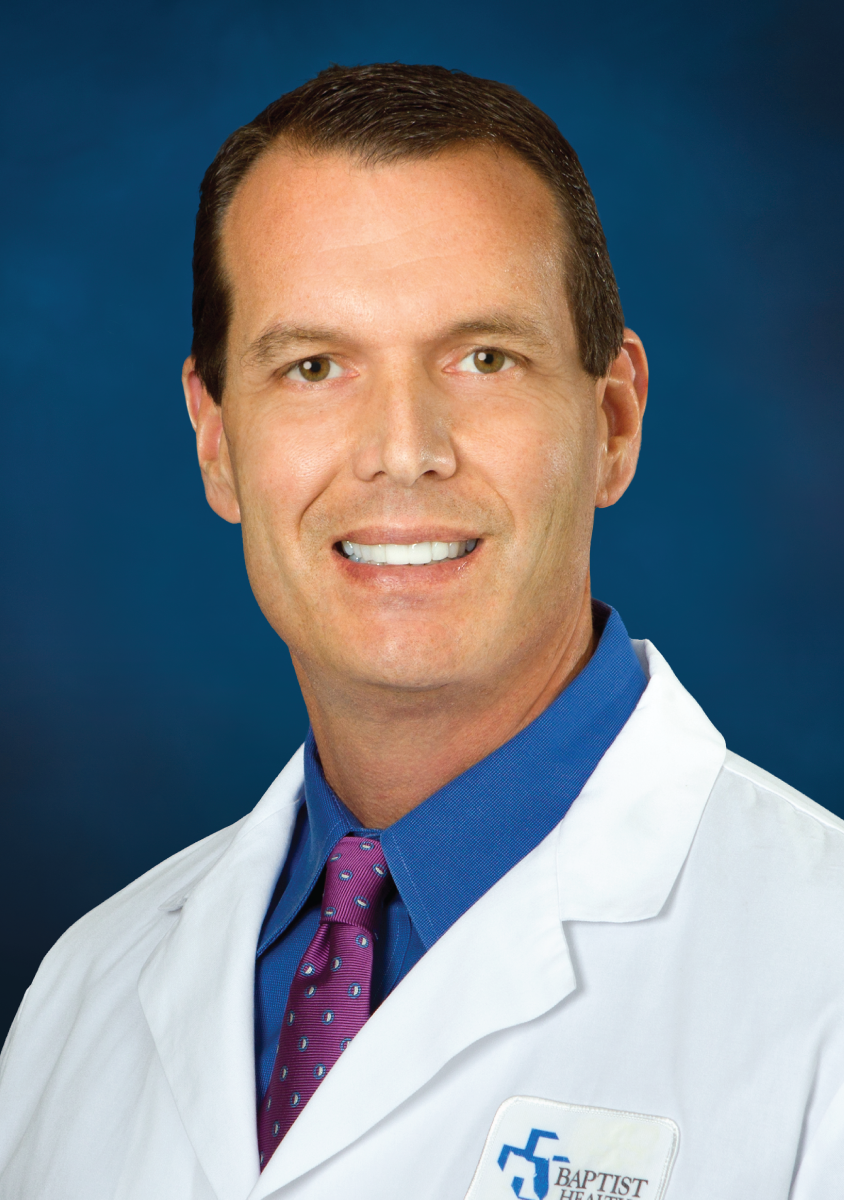 Sleep Serenity…Getting a Great Night's Rest!
Sponsored by Baptist Heart Specialists
City Terrace 11
Do you have trouble with sleep? Have you dealt with menopause or pregnancy related sleep disruptions? Sleep is an essential component to a person's well-being, and with a lack of quality sleep every area of a person's life can be negatively impacted. Learn about this and sleep apnea, snoring and what to do with the Bear in your bedroom! (Capacity 90)
Peter Nassar, MD, FAASM, FCCP
Peter Nassar, MD, FAASM, FCCP, is the Medical Director at Jacksonville Sleep Center. Nassar is Board Certified by the American Board of Sleep Medicine. He completed his Fellowship and Residency through Albany Medical College in Albany, New York and received his Doctor of Medicine in 1999 from Ross University in North Brunswick, New Jersey. Dr. Nassar is affiliated with Baptist Medical Center Jacksonville.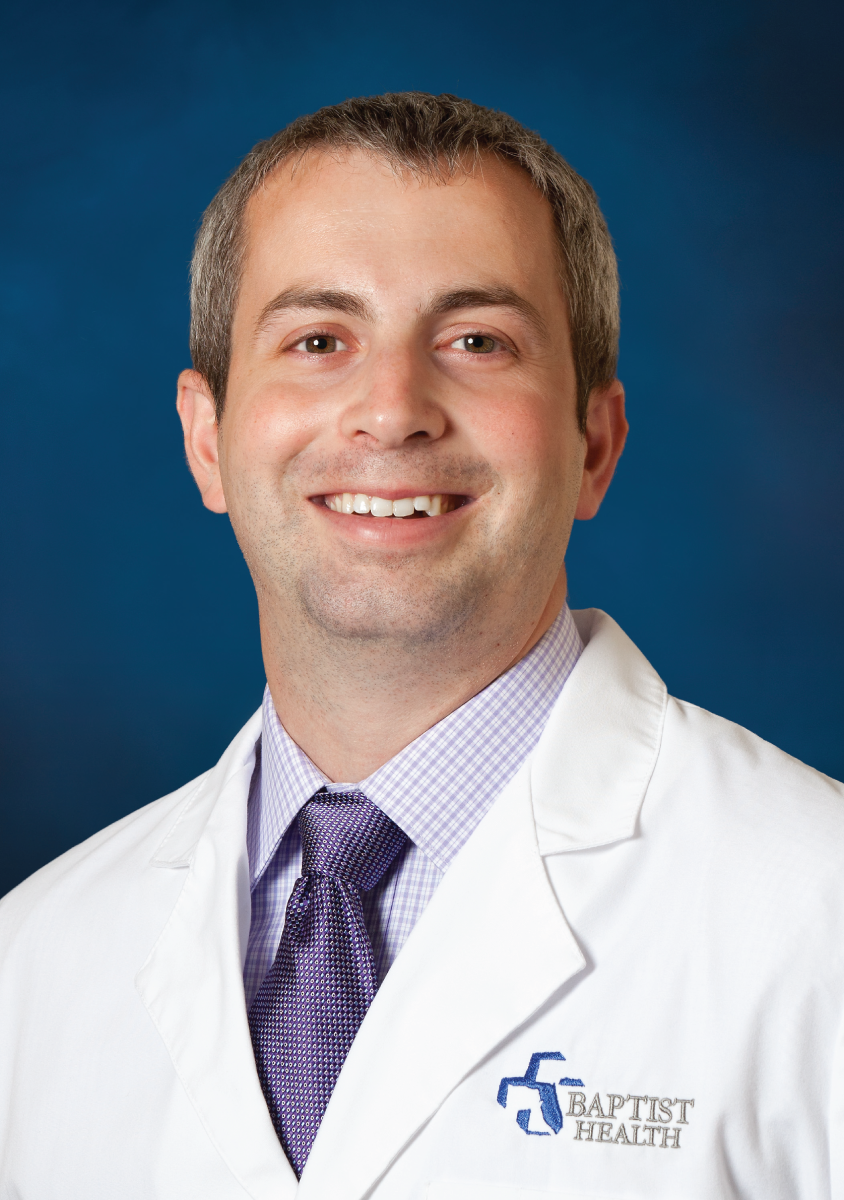 The Beat Goes On
Sponsored by Baptist Heart Specialists
City Terrace 5
Join cardiac electrophysiologist Chris Ruisi, MD from Baptist Heart Specialists to learn more about atrial fibrillation and the electrical wiring that helps maintain the regular rhythm of the heart. He will answer some of the most common questions women have about their heartbeat!
What is the difference between palpitations and atrial fibrillation (AFib)? • Is this a life threatening problem? • When should I talk to my doctor? • What treatment options are available to me? (Capacity 90)
Chris Ruisi, MD
Chris Ruisi, MD is a clinical electrophysiologist with Baptist Heart Specialists who has a strong belief in educating, not only his patients, but his community as well. This gives individuals a true opportunity to make sound decisions when it comes to their healthcare. He is board certified in internal medicine, cardiology and cardiac electrophysiology. When not working with patients Dr. Ruisi loves spending time with his wife and twin daughters and cheering on his favorite sports teams!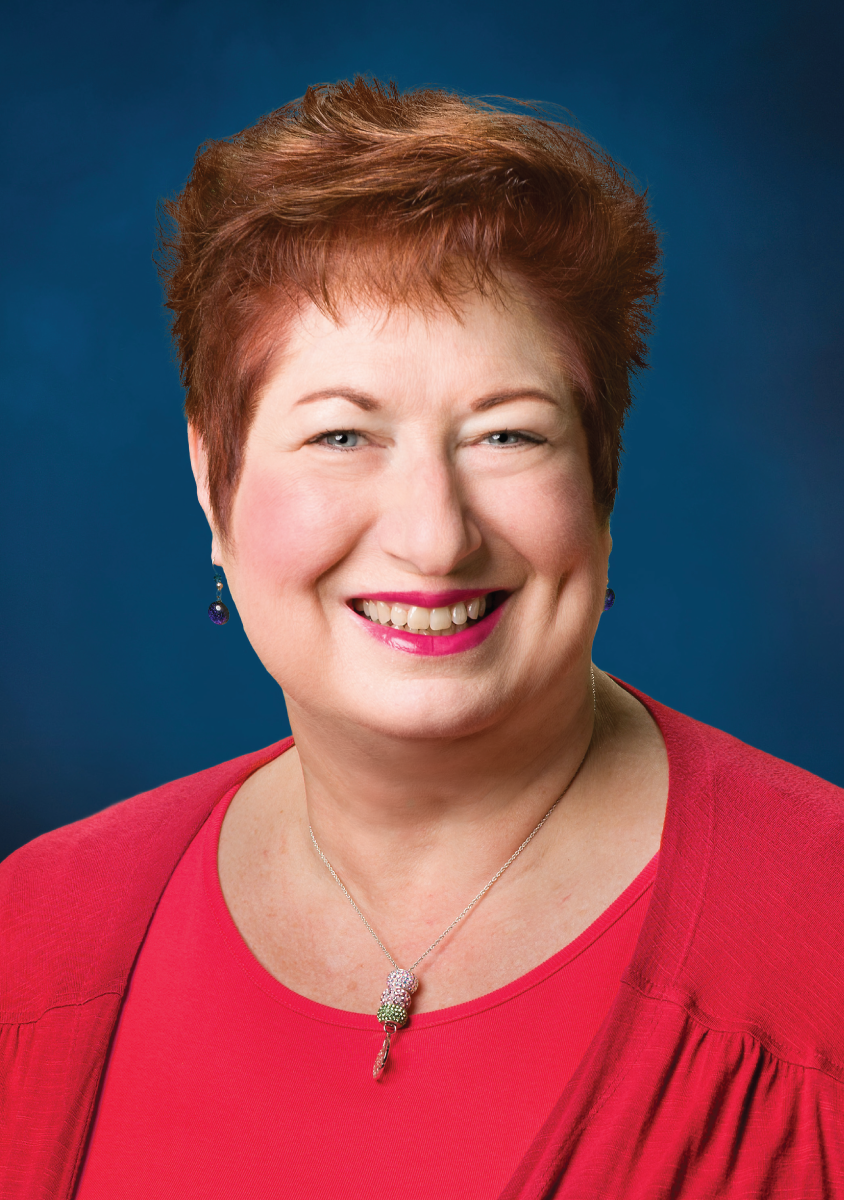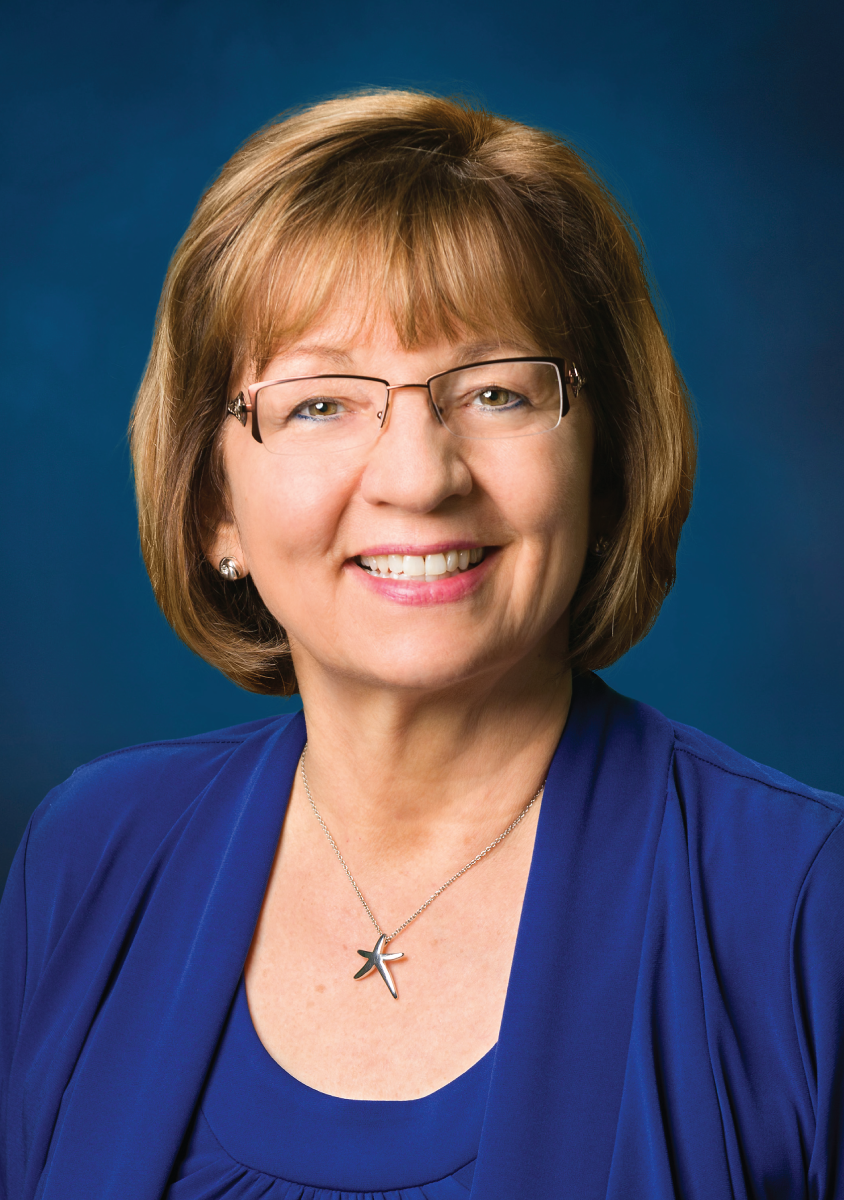 Healing Touch: An Infusion of Peace, Serenity and Balance
Sponsored by Baptist Health
City Terrace 9
Have you heard about energy therapy and wondered how it would benefit you? Learn how Healing Touch works with your energy field to support your natural ability to heal. Gentle Touch assists in balancing your physical, mental, emotional and spiritual well-being. Healing Touch is safe for all ages and works in harmony with standard medical care. (Capacity 140)
Mary Johnstone, RN,BSN, HNB-BC
Mary Johnstone, RN,BSN, HNB-BC is a Patient Advocate and Certified Holistic Registered Nurse with Baptist Medical Center Jacksonville and a member of the American Holistic Nurses Association since 2001. She just completed her Certificate in Integrative Nurse Coaching and Level Three in Healing Touch. Mary has been instrumental in bringing complementary medicine to Baptist Medical Center Jacksonville.
Patty Carroscia, RN, HN-BC, CHTP
Patty Carroscia, RN, HN-BC, CHTP, is a Certified Holistic Nurse, Healing Touch Practitioner, Behavioral Health nurse at Baptist Health and is a member of Wolfson Children's Hospital Integrative Care Team. Patty also has a private holistic practice in the Jacksonville area. She is a member of the American Holistic Nurses Association, Healing Beyond Borders and the First Coast Worksite Wellness Council of Jacksonville.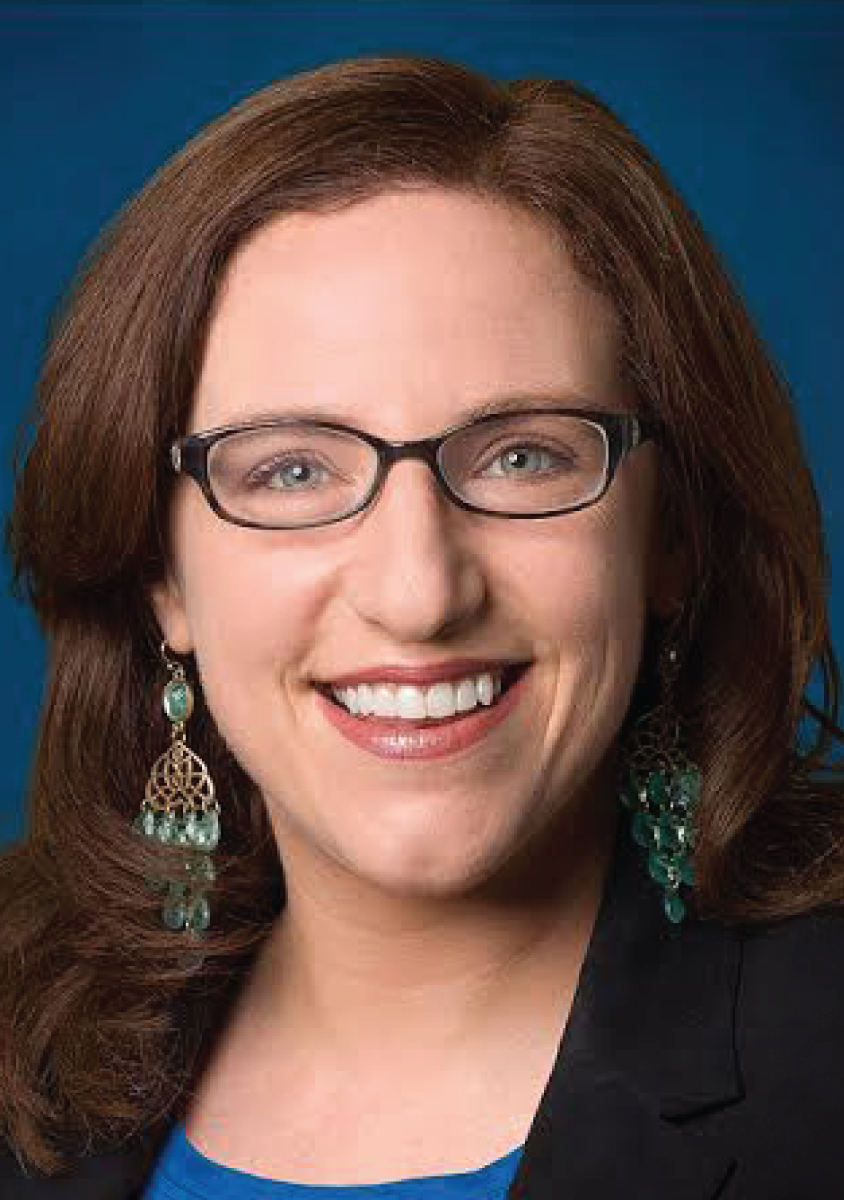 What About Me? Caring for the caregiver.
Sponsored by Baptist Agewell Center for Senior Health
City Terrace 8
Women face many stressors as caregivers of older adults. Juggling caretaking responsibilities with other life roles such as marriage, work, and parenting…feeling alone, not having enough relief from duties or a safe place to vent…feeling unprepared or exhausted by the energy and skill required for caregiving …dealing with challenging behaviors, disease progression, and family dynamics. In this session you'll learn how to improve self-care and increase social support. (Capacity 90)
Melissa S. Roffman, Ph.D.
Melissa S. Roffman, Ph.D. As a psychologist at Baptist's AgeWell Center for Senior Health, Dr. Melissa Roffman brings expertise in a wide variety of psychiatric concerns across the adult lifespan. She has worked in diverse clinical settings prior to joining Baptist Health, including university counseling centers, an outpatient endocrinology practice, and a Veterans Affairs primary care clinic. Her philosophy of care is one of collaboration with patients, their families and support systems, and other members of the treatment team, providing integrated care to help patients achieve the best possible physical and emotional wellness.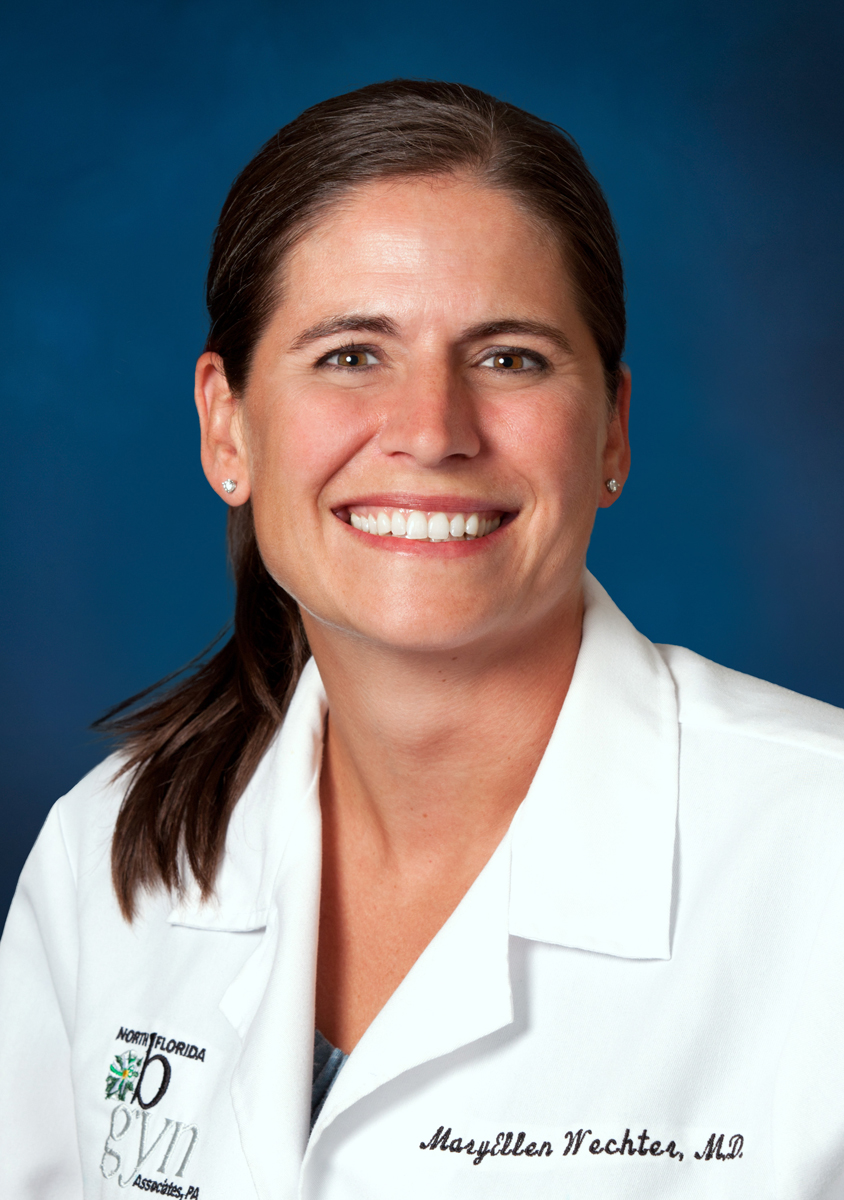 The "Big O". Turning "Oh no…" into "Oh yes!" with tips for healthy and enjoyable sex.
Sponsored by Baptist Health
City Terrace 7
If you've ever had difficulty getting a doctor to address your questions about sex or problems with sex, then this session is for you! Dr. Mary Ellen Wechter will help you understand your anatomy, origins and maintenance of libido, and how to achieve comfortable sex. She'll also answer your questions about sex. (Capacity 140)
Mary Ellen Wechter, MD, MPH
Mary Ellen Wechter, MD, MPH, is a gynecologist and gynecologic surgeon with North Florida OBGYN. She trained at the University of Michigan, Mayo Clinic, and the University of North Carolina. Her practice is focused on benign gynecologic diseases including minimally invasive gynecologic surgery and robotics, treatment of abnormal bleeding, pelvic pain, diseases of the vulva and vagina, and sexual dysfunction. Dr. Wechter is also the head of the Fibroid Care Clinic, a clinic focused on achieving relief for women with fibroid-related symptoms of bleeding, pain, and pressure. Dr. Wechter is married to a skin cancer surgeon and has three small children and a dog. She enjoys running, reading and travel, and speaks conversational Spanish.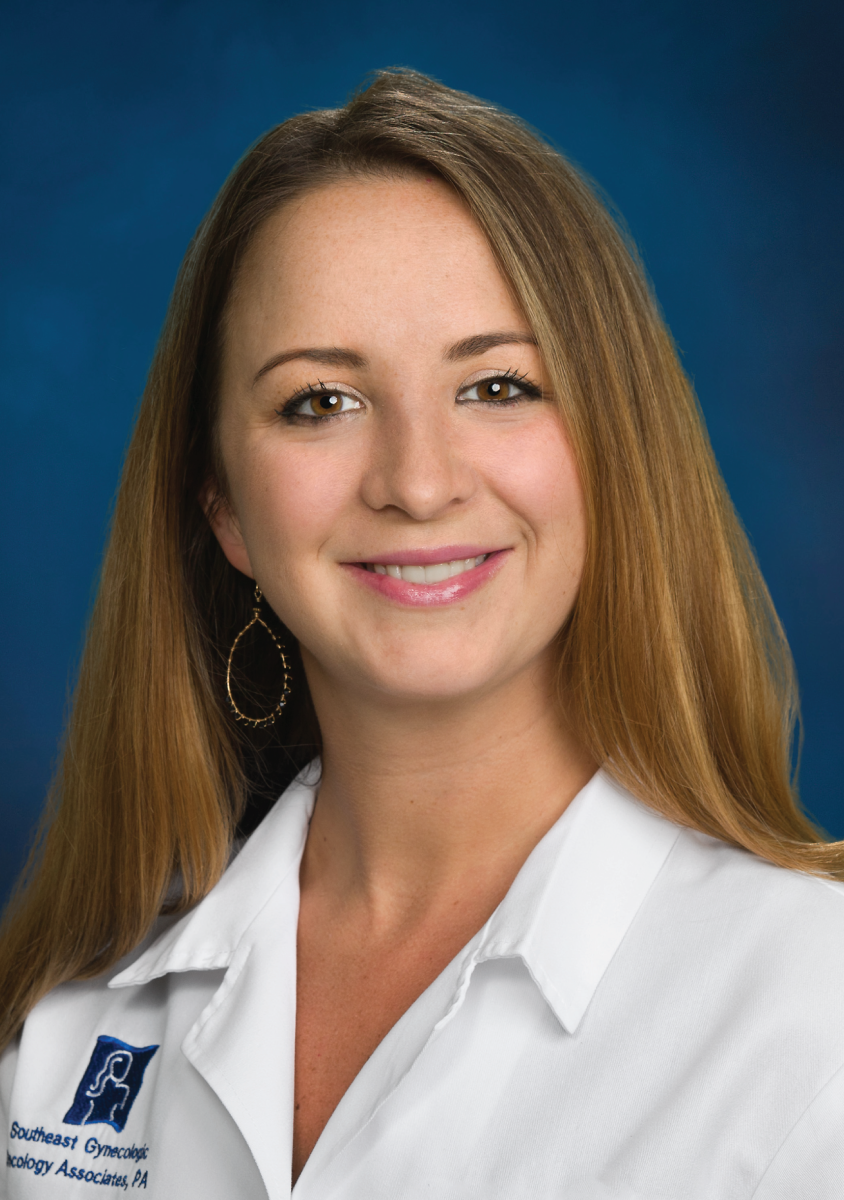 Going Viral: What You Need To Know About GYN Cancers
Sponsored by Southeast Gynecologic Oncology Associates
City Terrace 6
Did you know five main types of cancer affect a woman's reproductive organs: cervical, ovarian, uterine, vaginal, and vulvar? As a group, they are referred to as gynecologic cancers. Each gynecologic cancer is unique, with different signs, symptoms, and risk factors. In this session, you will learn about preventative care and how to become your own healthcare advocate. (Capacity 90)
Jenny Whitworth, MD
Jenny Whitworth, MD, moved to Jacksonville two years ago. Whitworth graduated from the University of Alabama School of Medicine and completed her residency and fellowship training at University of Alabama Birmingham.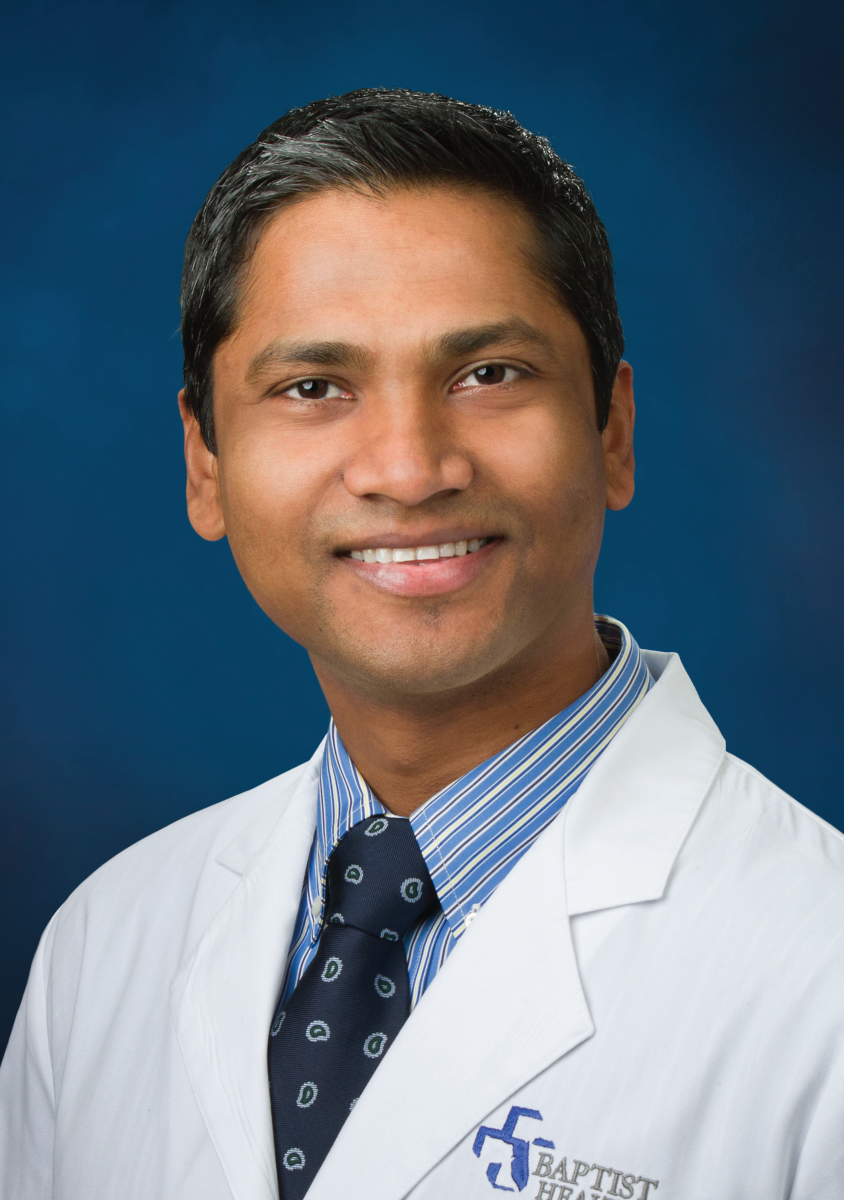 At A Loss: Is It Normal or Is It Dementia?
Sponsored by Baptist Neurology
City Terrace 5
Have you been losing things lately? Forgetting where you are or how to get somewhere? Alzheimer's disease is a progressive disease that destroys memory and other important mental functions. Unfortunately, women are at a greater risk than men to develop Alzheimer's disease and dementia. Dr. Pande will provide an overview of the specific risk factors women face and current research trends. (Capacity 90)
Ravi U. Pande, MD
Ravi U.Pande, MD, serves as director of Baptist Memory Clinic and Neurology Clinic at Baptist South. He is an expert in the field of memory and sleep disorders. He has worked extensively with patients suffering from Alzheimer's disease and memory issues. His areas of expertise include the diagnosis and treatment of memory disorders as well as treatment of associated behavioral and psychiatric symptoms and sleep disturbances. he received his general neurology training in sleep medicine at the University at Buffalo, SUNY with additional fellowship training in sleep medicine at the University of Michigan at Ann Arbor. He obtained his medical training from Nagpur University, India and also completed a master's degree from the University at Buffalo, SUNY.

More info coming soon!
Afternoon Breakout Sessions
1:15-2:00pm
The breakout sessions will be held in City Terrace and in River Terrace.
Pick your favorite room since you'll only have time for one!
Speakers and doctors are subject to change.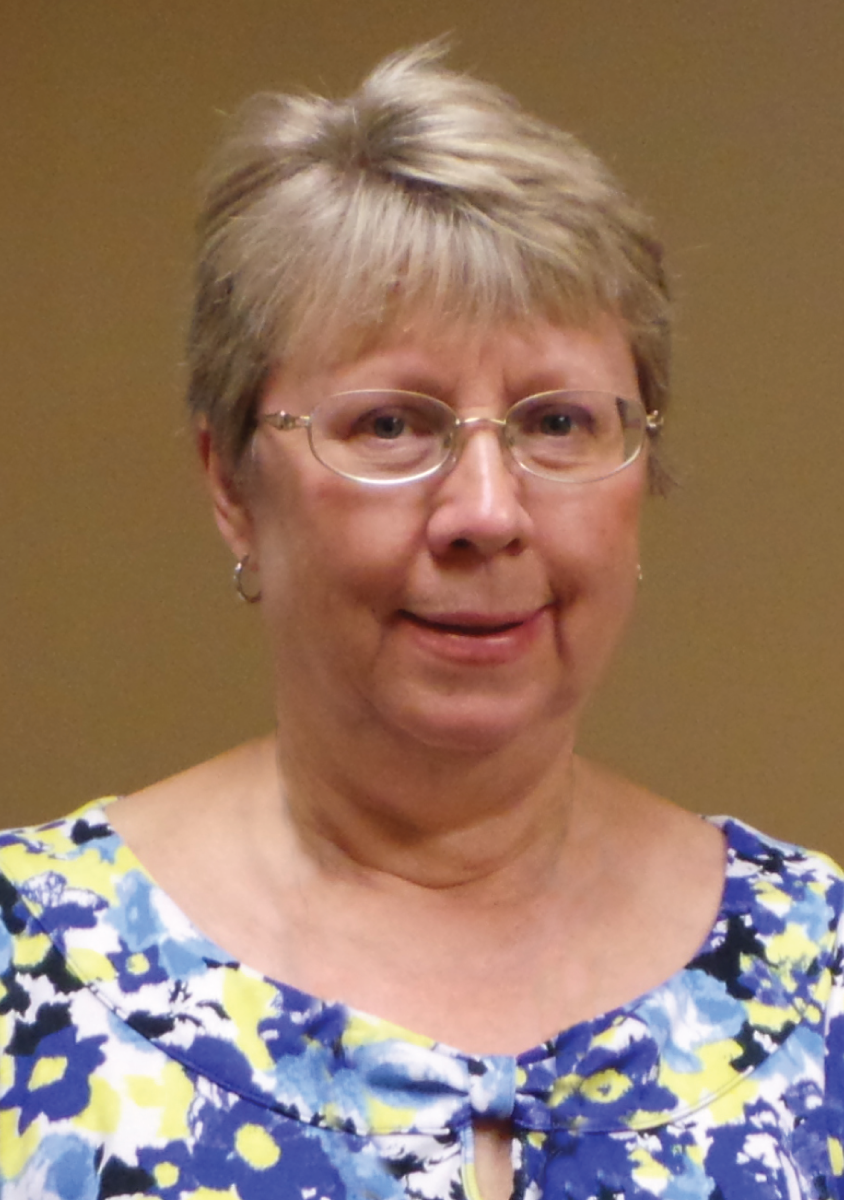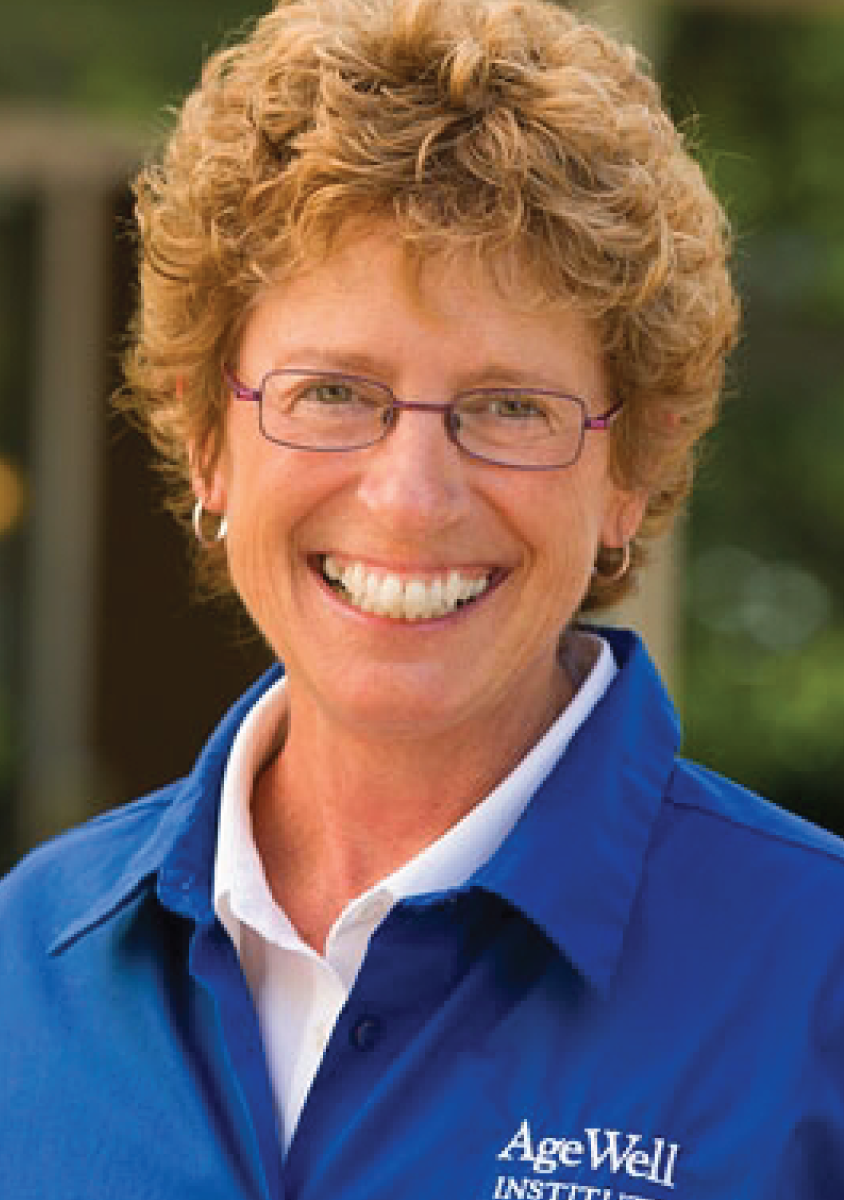 Eat Well, Age Well!
Sponsored by AARP Real Possibilities
River Terrace 2
Ever wonder what foods you should remove from your diet as you age and what foods you need to add to stay healthy? Learn about nutrient recommendations for the older adult and how to incorporate healthier food choices on a daily basis. (Capacity 200)
Sharon Slowik,RD, CDE
Sharon Slowik,RD, CDE, is a registered dietitian who works with Diabetes and Nutrition Resources where she provides nutrition education to individuals and classes. Sharon is the dietitian for AgeWell Center for Senior Health at Baptist.

Toni Bonifilli, MSH
Toni Bonfili, MSH, has over 35 years of experience in Healthcare including 29 years of employment at Baptist Health Jacksonville. She received her Master's Degree in Allied Health Services from the University of North Florida in 1986. She attended the University of Florida and West Virginia University for her undergraduate degree programs in health education. As Sr. Consultant for the AgeWell Institute she is responsible for community outreach and education, conference planning and providing educational programs to the Baptist Health staff that care for the older adult either as a formal or informal caregiver.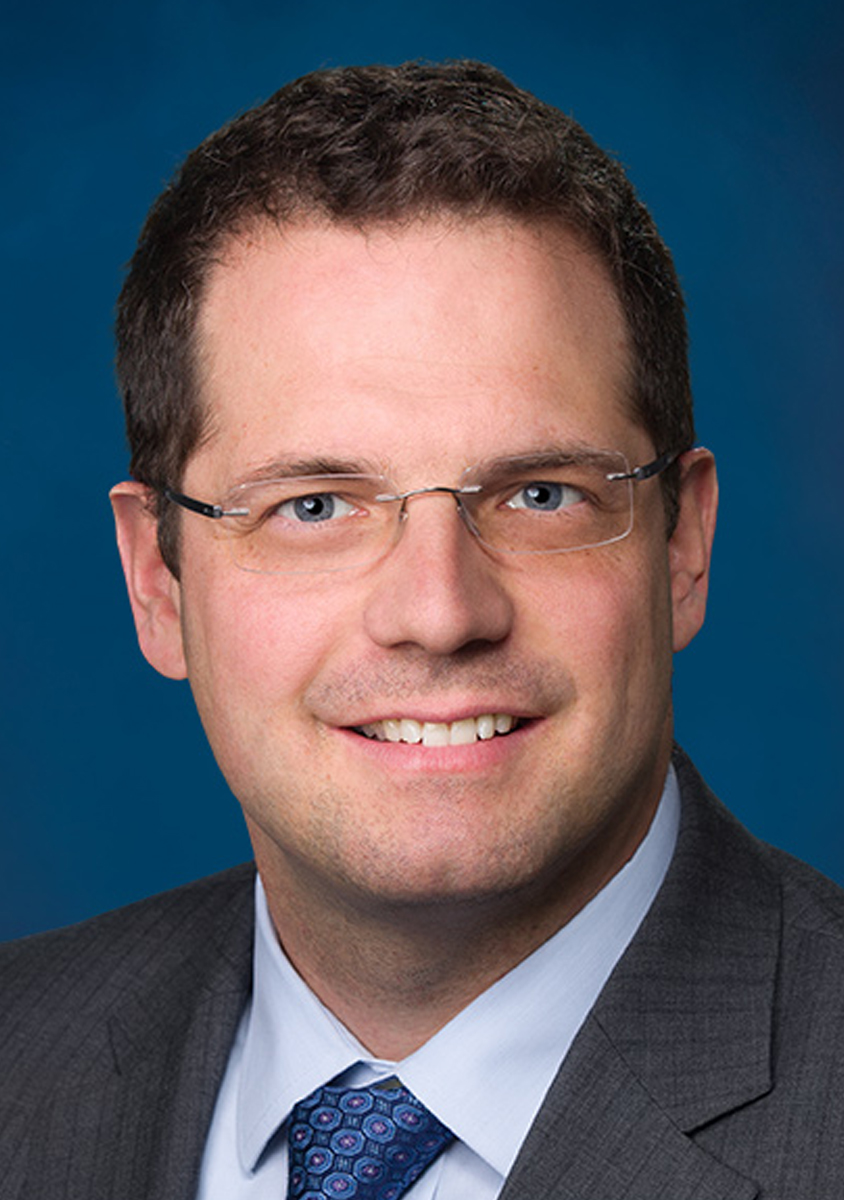 Can I Prevent A Stroke?
Sponsored by Lyerly Neurosurgery
City Terrace 12
Did you know on average one American dies from stroke every four minutes? In this session, Dr. Sauvageau will discuss the risk factors associated with stroke, what you can do to help prevent a stroke and new treatment options. He will also cover brain aneurysm prevention and treatment. (Capacity 140)
Eric Sauvageau, MD
Eric Sauvageau, MD is a highly trained cerebrovascular neurosurgeon who specializes in ground breaking minimally invasive procedures to treat neurovascular conditions in adults and children, including strokes, cerebral aneurysms, brain tumors and brain arteriovenous malformations.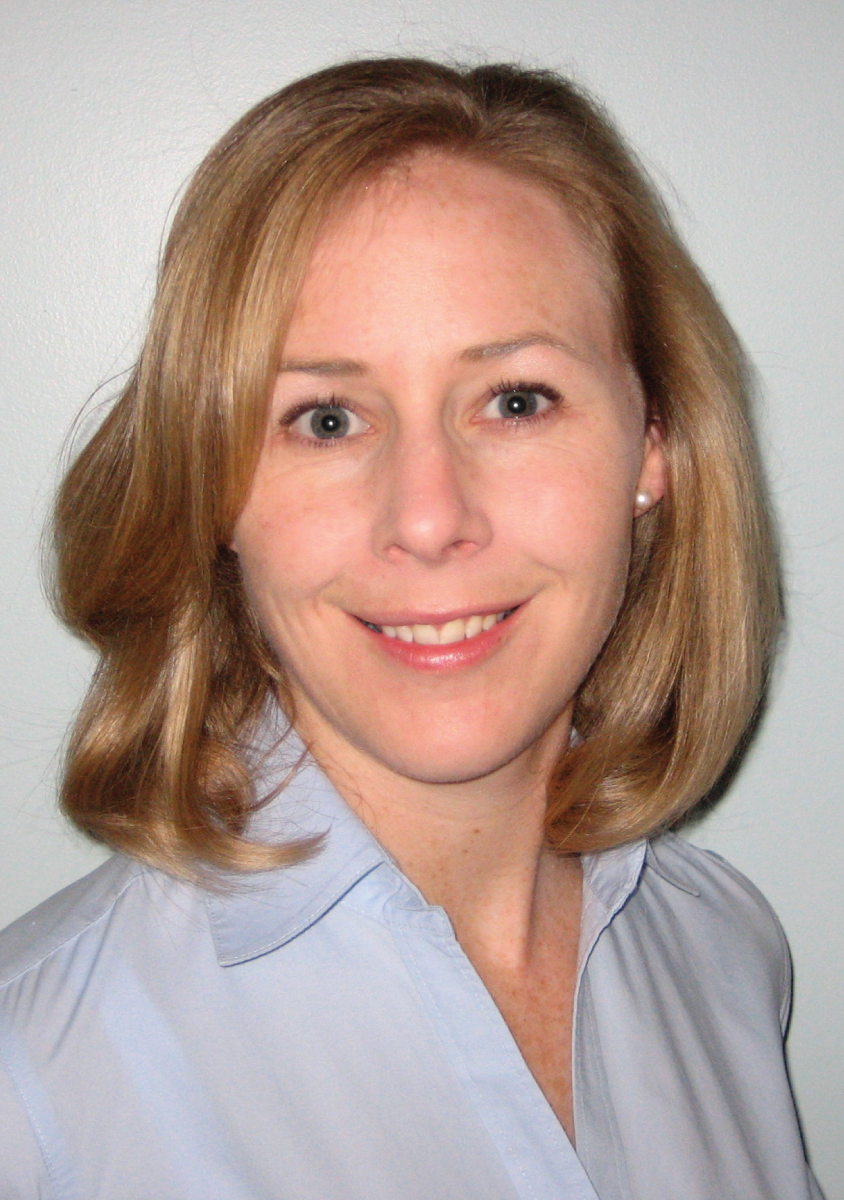 Tresses and Toes: Hair Loss and Toenail Fungus
Sponsored by Baptist Health
City Terrace 11
You talk to your friends about everything. Well, almost everything. While it may be more fun to chitchat about your new favorite lotion and anti-aging skin potion, let's discuss what many women are troubled by, but NOT talking about. Almost 50% of woman will experience some degree of hair loss by the age of 50 and many women will develop a nail infection. Often a woman notices that her is hair is thinning, or that her toenails are becoming discolored, long before she talks about her concerns with her friends, family, or doctor. However, early detection and treatment of both these conditions greatly improves treatment outcomes.
The first part of this session will review the most common causes of hair loss in woman, how a dermatologist evaluates hair loss, and treatment options including tips for managing hair loss. Then the focus will change to toenail fungus for a review the diagnosis and treatment of nail fungus (onychomycosis) and give practical tips for keeping nails healthy, preventing nail infections, and nail salon safety. (Capacity 90)
Kristen Stewart, MD
Kristen M. A. Stewart, MD, is a Board Certified Dermatologist and the current President of the Jacksonville Dermatology Society. She earned her Bachelor of Science at Villanova University, her Master of Science at the Pennsylvania State University and her Medical Degree at Temple University.
Dr. Stewart practices general, surgical, and cosmetic dermatology. She has specific interest in skin cancer prevention, surveillance, and treatment, as well as acne and anti-aging skin care. Dr. Stewart has extensive post-doctoral clinical training and expertise in vulvar dermatology, a subspecialty at the intersection of gynecology and dermatology.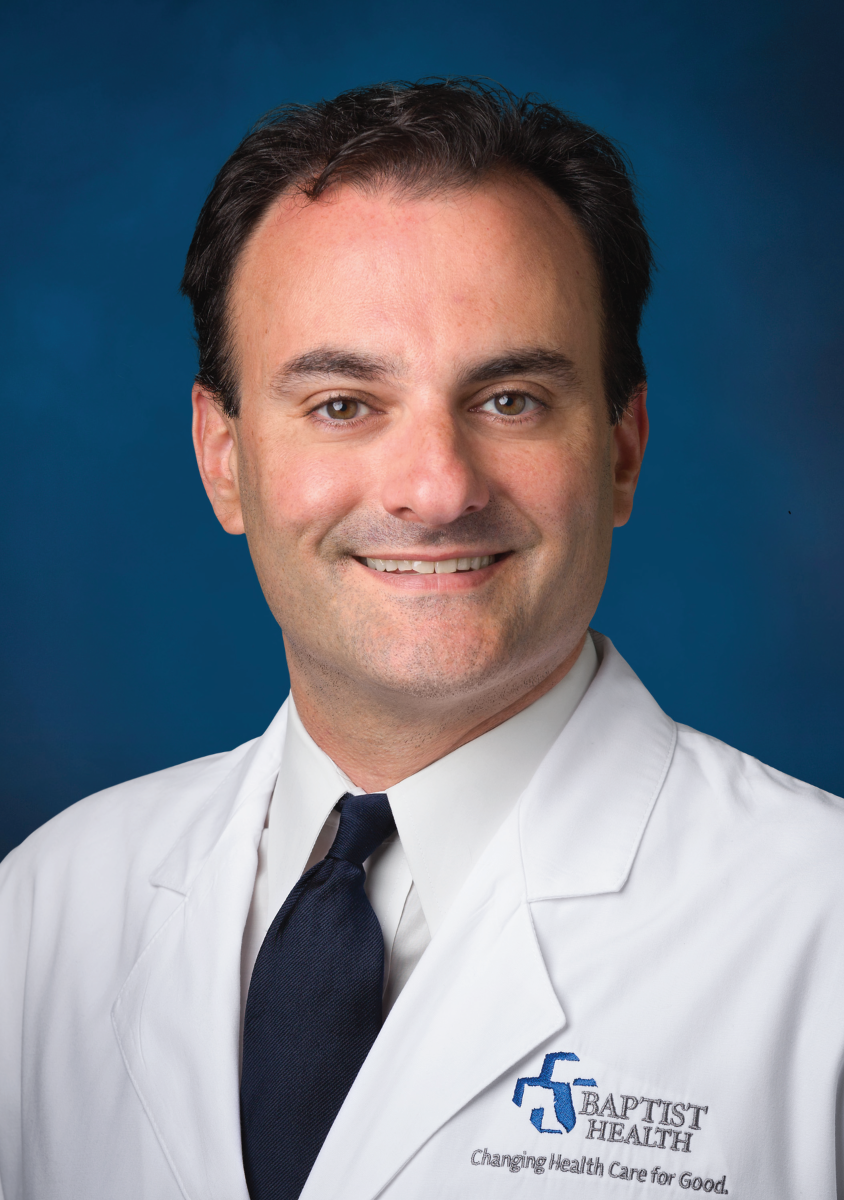 Hits and Giggles: Make Tennis and Golf a Part of Your Healthy Lifestyle
Sponsored by Jacksonville Orthopaedic Institute
City Terrace 10
Do you play tennis or golf? Dr. Yorio will discuss ways that you can incorporate two sports that can be played at any age into a healthy lifestyle. Whether you have never played either sport before or you are a regular on the courts and greens, he will discuss ways to maximize your health benefits and reduce your risk of injury while playing. (Capacity 90)
Michael A. Yorio, MD.
Michael A. Yorio, MD, is board certified in internal medicine and sports medicine. Dr. Yorio currently serves as team internist for the Jacksonville Jaguars. Prior to arriving in Jacksonville, Dr. Yorio served as the Director, Player Medical Services for the US Open Tennis Championships as team physician for the New York Islanders of the National Hockey League.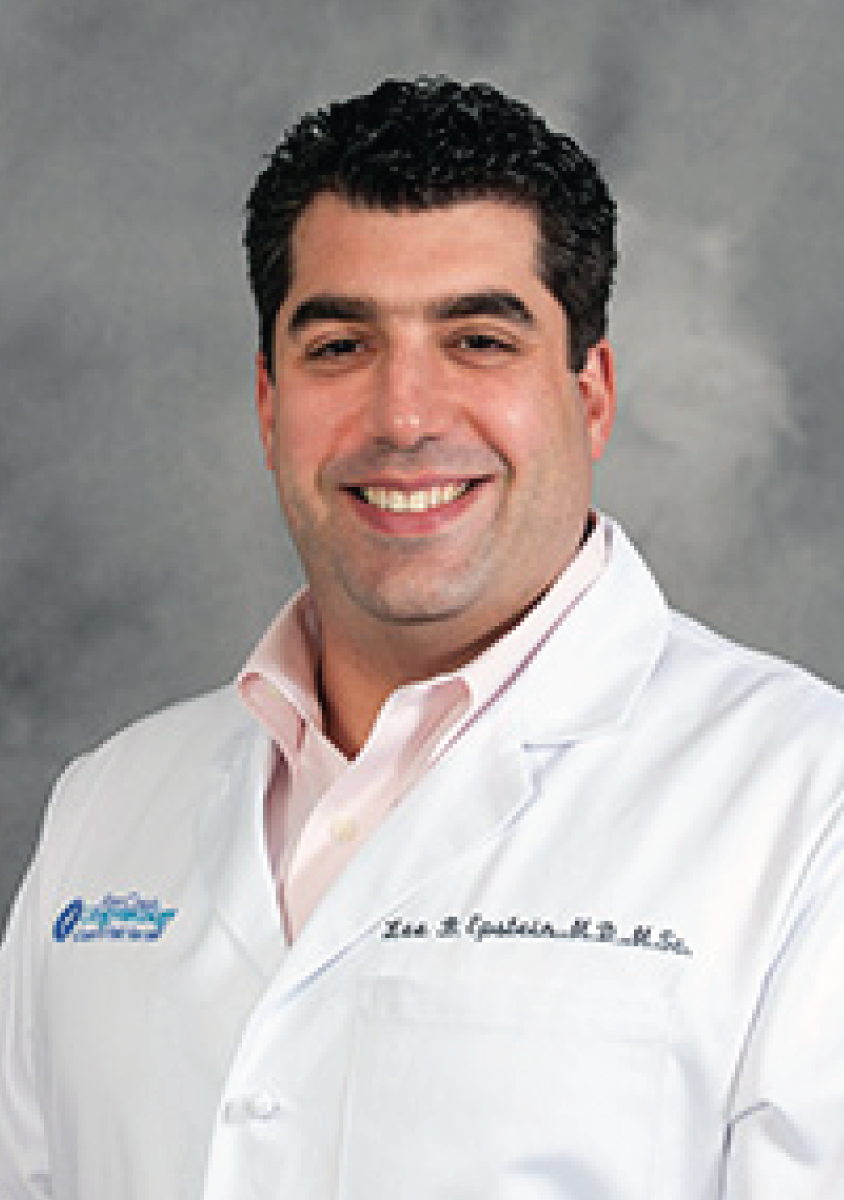 Bladder, Bladder: What's the Matter? A Brief Review of Female Urinary and Pelvic Floor Disorders
Sponsored by North Florida OB/GYN
City Terrace 9
Learn about the problems related to women's pelvic floor function such as urinary incontinence, urinary urgency, frequency issues, pelvic organ prolapse (fallen bladder), and fecal issues such as fecal incontinence. We will review the issues as well as how they can be treated with non-surgical and minimally invasive surgical methods. (Capacity 90)
Lee B. Epstein, MD, MSc, FACOG
Lee B. Epstein, MD MSc FACOG is board certified in Female Pelvic Medicine, Reconstructive Surgery and Gynecology. He is one of the few individuals to be double board certified and the first in Jacksonville to achieve this distinction. He is the President of First Coast Urogynecology & Center for Pelvic Floor Health. Dr. Epstein specializes in helping women of all ages to understand and overcome their unique health conditions.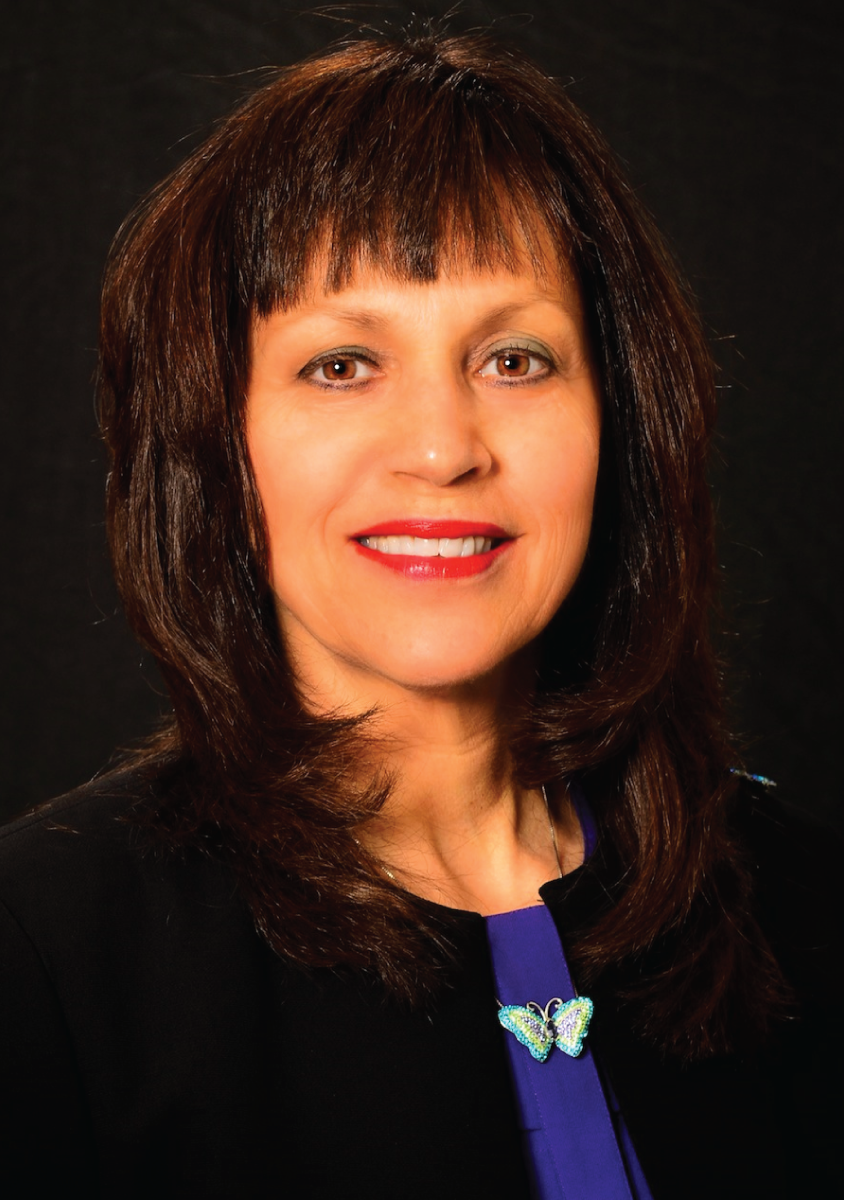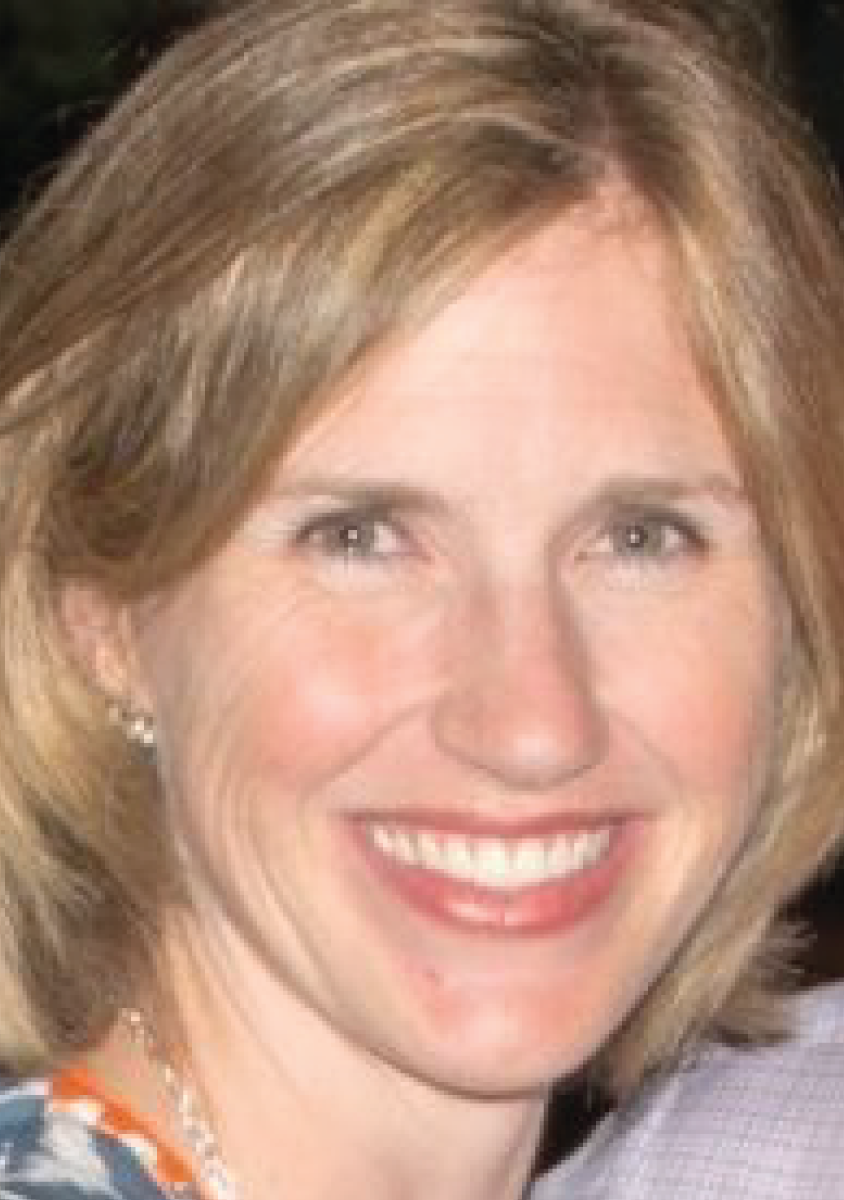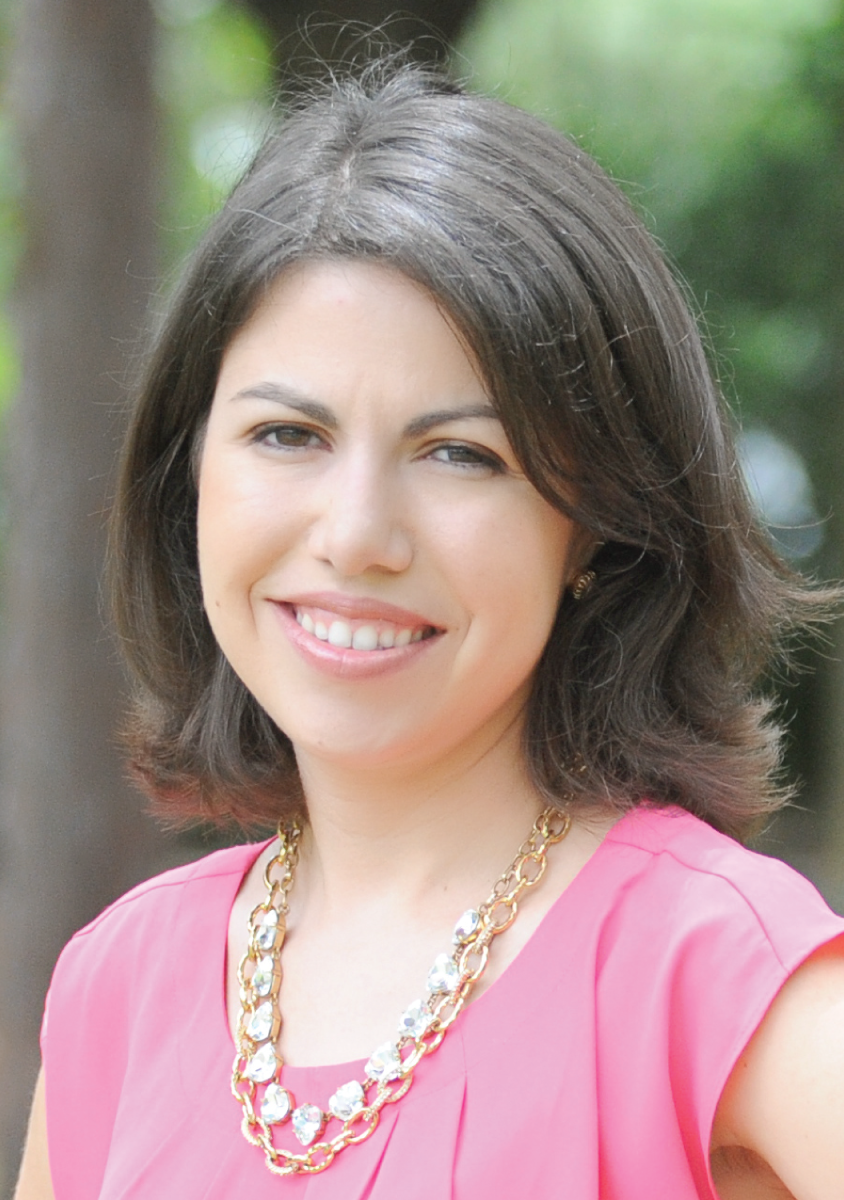 The Power of Lean In Circles
Sponsored by WJCT
City Terrace 8
Would you benefit from connecting with other local women to learn how to better manage your personal and professional life? If so, please join us for this informational session on what it means to Lean In and how Lean In Circles have made a positive impact in women's lives. We will discuss what it means to participate in a circle and how it can ultimately enhance your life. Based on Sheryl Sandberg's book Lean In, there are currently 22,700 circles in 110 countries. (Capacity 140)
Marilyn A. Feldstein M.P.A., JCTC, MBTI, PHR
Marilyn A. Feldstein M.P.A., JCTC, MBTI, PHR, the founder and President of Career Choices Unlimited, Inc., is certified as a Job and Career Transition Coach (JCTC), a Professional in Human Resources (PHR), and an Administrator of the Myers-Briggs Type Indicator (MBTI). She has more than 20 years' experience in all aspects of career management and has held management and leadership positions at AT&T American Transtech, Inc., AccuStaff PeopleSystems, and Merrill Lynch & Company.
Megan Kolar
Megan Kolar is a working mother of three kids under the age of five. She's been in the field of education and consulting for 12 years. She joined Lean In to help gain perspective on her identity as a woman, a mother, and an employee. Her Lean In circle became a safe place to engage in honest discussions about managing her goals for work and family. With the support of her Lean In members, she gained confidence in everything; from negotiating a pay raise to knowing it is okay to have a nanny to help with car pool! She holds a degree in Public Policy Studies from Duke University.
Betsy Korzyniowski
Betsy Korzyniowski is a thirty-something mother and wife discovering that her ten plus years of marketing experience never trained her for what would become her biggest challenge and new full time job, a stay at home mom. Prior to this past year Betsy was a director at a local digital marketing firm. After learning that her toddler's health issues were attributed to Celiac Disease she resigned from her job to become full time caretaker and learn about nutritional gluten-free cooking. She attributes the success of her transition to her participation with a Lean In circle. During the last two years Betsy has been a Lean In facilitator, contributor and participant. The exposure to this diverse group of women and the mutual sharing of stories and experiences has taught her that there are many paths to self-fulfillment. Betsy holds a degree in Interpersonal/Organizational Communications from the University of Central Florida.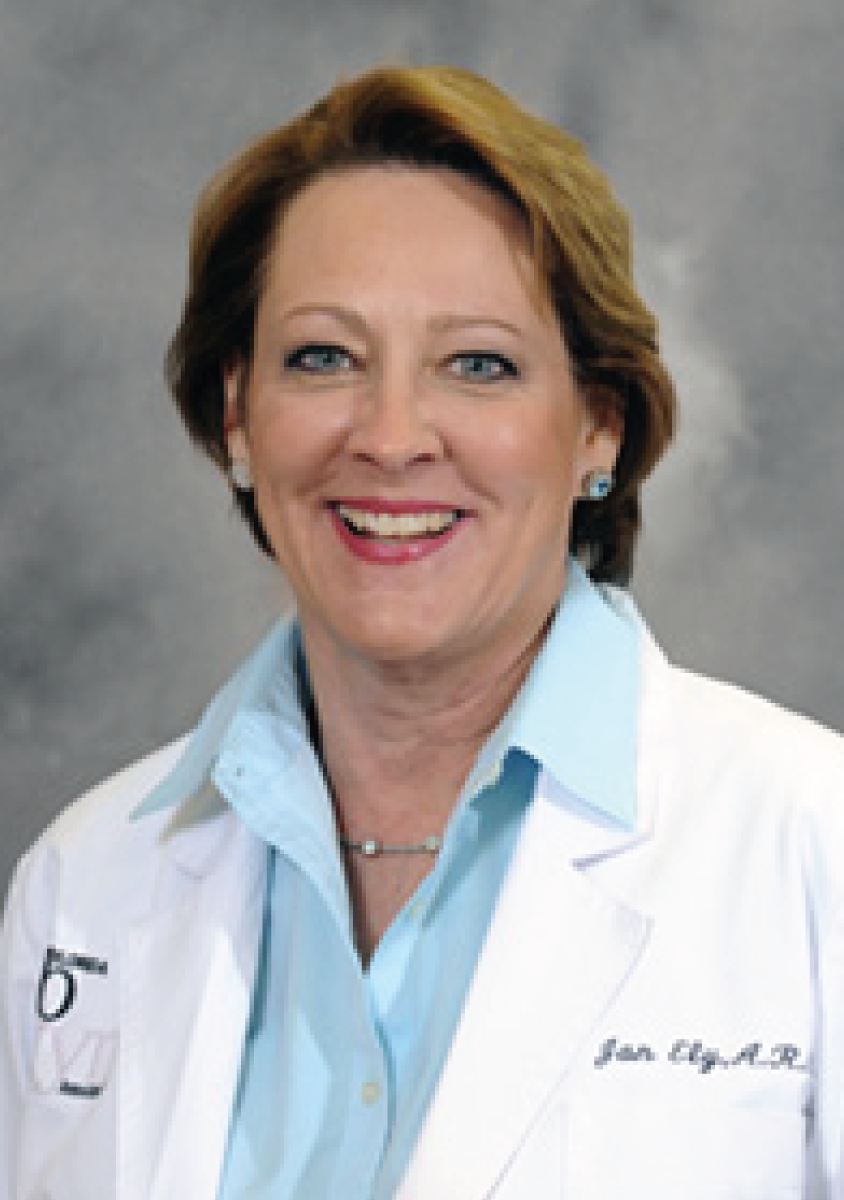 All You Wanted To Know About SEX (Or Lack Of) But Were Afraid To Ask
Sponsored by North Florida OB/GYN
City Terrace 7
Sex is good for you! It's good for your immune system, it's good for your stress levels. It can be good for your heart. So if you're struggling with some sort of sexual dysfunction, you need to break out of that embarrassment mode. Move past that and discuss it with your physician. Dr. Ely will provide a candid discussion regarding female sexual pleasure and changes in sexuality as we mature. Her discussion will include solutions to common female concerns related to libido and sexual function. (Capacity 90)
Jan Ely, ARNP
Jan Ely, ARNP, received her Master of Science in Nursing and a Family Nurse Practitioner Degree from the University of North Carolina in 1982. She has worked in family care and internal medicine, and was an Instructor of Nursing in several colleges, including the University of Florida, before joining Dr. Martin Garcia of North Florida OBGYN in 1994. She has been instrumental in working with Dr. Garcia to develop FamWell MD, providing Weight Loss, Hormone Replacement Therapy, and Aesthetic services.

More info coming soon!